Zynga applies for gambling license in Nevada
The publisher takes a first step towards real-money gambling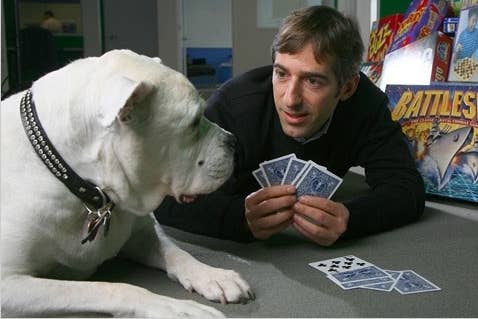 Zynga has filed a preliminary finding of suitability to hold a gaming license with the Nevada Gaming Control Board. The Wall Street Journal reports that this is just the beginning for Zynga in its efforts to offer real-money online gambling. The state of Nevada will review Zynga's financial status and the decision could take between 12 to 18 months.
"We anticipate that the process will take approximately 12 to 18 months to complete. As we've said previously, the broader U.S. market is an opportunity that's further out on the horizon based on legislative developments, but we are preparing for a regulated market. We've also recently partnered with bwin.party to bring the highest quality real money gaming experiences to our UK players in the first half of 2013," Zynga chief revenue officer Barry Cottle said in a statement.
Zynga has already partnered with Bwin.party Digital to launch a full suite of real-money gambling games in the UK during the first half of 2013.
This year, Nevada began offering licenses to companies to allow online gambling for players in-state. MGM Resorts International holds one license and is also teaming with Bwin.party, while Caesars Entertainment Corporation received preliminary approval for its online poker license on Wednesday.
Gaming attorney Mark Clayton told TechCrunch that offering online poker in Nevada generally requires an operator to be or be in partnership with a casino. It's possible that Zynga still needs to clear that hurdle in order to bring its plans to fruition.
[Image via New York Times]