Zynga acquires Wild Needle - report
The social giant is looking to further bolster its mobile talent with the acquisition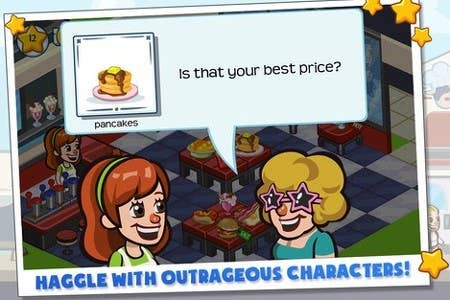 Zynga's acquisition spree continues, this time with mobile startup Wild Needle. The new buyout has been estimated at around $3.8 million.
Wild Needle, started up in 2010 by former Playdom co-founder Rick Thompson, has been seeing some success on iOS devices with their Shoptown Hero title. While the game did not make much of a splash in terms of downloads, the takeover by Zynga seems to be more about talent acquisition rather than IP ownership.
The idea of a "mobile-first" studio was a major selling point to investors back in 2010, with Thompson proclaiming that the team would be putting their efforts into creating even more ambitious mobile titles.
Thompson, who looked to add several managing partners to the board of Wild Needle, has become rather notorious for creating talented teams and accepting buyouts. His big hit with Playdom back in 2010 netted over $763 million from Disney. He later saw his investment in Funzio turn a major profit when Gree bought the firm out for over $210 million.
Zynga of course, has been scrambling to find better and better talent, as games they have developed and acquired are starting to see a decrease in daily and monthly active users. OMGPOP's Draw Something has been bleeding users, while Zynga is reportedly looking to launch a sequel to FarmVille.
[via TechCrunch]