ZeniMax's Rich Lambert: Leaders must "manage our expectations" to avoid crunch
Creative director acknowledges there has been "some" crunch on Elder Scrolls Online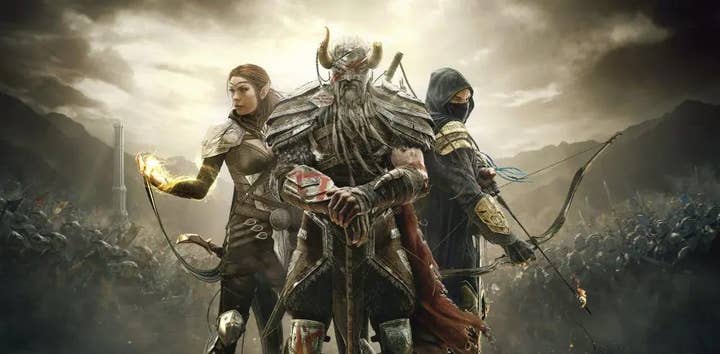 Studio leadership needs to better manage its expectations if they wish to prevent crunching during development.
That's according to ZeniMax Online Studios creative director Rich Lambert, who spoke to GamesIndustry.biz during Devcom in Cologne today about the ongoing development of the company's flagship MMO, The Elder Scrolls Online.
Recent reports claim ZeniMax employees crunched while working on Fallout 76. When asked if the same occurs on Elder Scrolls Online, he said: "There is some – that's part of game development."
"Towards the end, there is some but for the most part there isn't any," he continued. "We don't do sympathy crunch, where if one person has to work, everybody works. We don't do that, we leave it up to the teams."
Lambert told us The Elder Scrolls Online receives up to 60 hours of new content every year, but that he and the leadership team recognise that content may need to bescaled back content in order to protect their staff.
"As managers, we've come to realise that just because we want something doesn't mean we should do it," he said.
"We have to manage our expectations with what the team can physically produce. We rely a lot on the team to say 'Hey, if you want that, it's either going to mean we cut this or we're going to have to work overtime' and we always try to find a way to not have overtime."
Lambert and ZeniMax Online art director Cj Grebb presented a talk at Devcom earlier today, breaking down the process of creating a new expansion for Elder Scrolls Online from scratch.
During a Q&A at the end of the session, Grebb said the team has "stretched the technical capabilities of our engine vastly since launch."
"You walk through a base zone and a new zone, you can see a decided difference between the two. Now we're probably running right up against the wall of what the engine is technically capable of. That limitation is a little bit frightening, but so many members of our team know what our engine is capable of, know how to squeeze every ounce of quality out of it. And those limitations set us a sort of meter – we know we can only do so much, and how to get the best out of that. If we do our jobs right and tell the story appropriately and it all melds together, it doesn't matter because the storytelling is there and it feels like we've achieved an Elder Scrolls.
Lambert added that in the eight years the game has been live, there have been technical improvements the team has been able to make – he offered the example of switching to DirectX 12 – that have improved the game in ways the team couldn't have imagined when development began in 2007.
Keep an eye out for our full interview with Lambert in the coming weeks.