Zenimax QA workers to vote on forming union
Vote to take place in the next four weeks to unionise as part of CODE-CWA, a first at Microsoft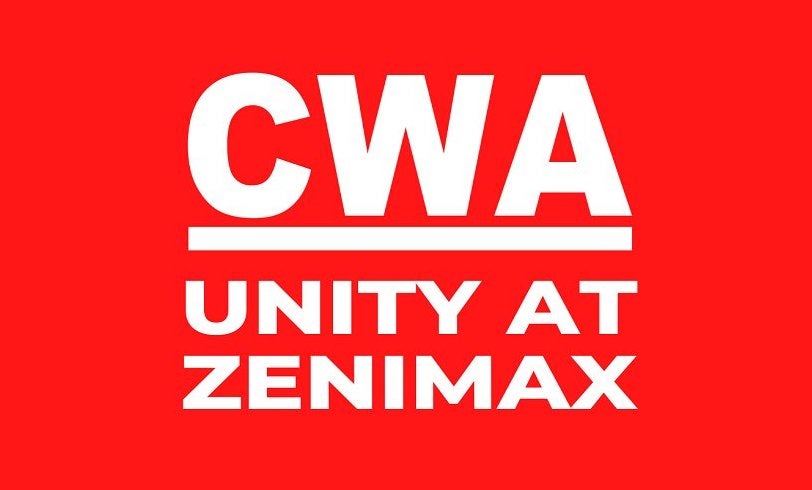 A group of 300 QA workers at Microsoft-owned Zenimax are organising to form a union with CODE-CWA (the Campaign to Organise Digital Employees, from the Communications Workers of America).
Should a majority of eligible workers vote in favour, it would be the first union at Microsoft and the biggest for game workers in the US.
Microsoft pledged in June that it wouldn't stand in the way of workers wishing to unionise, and confirmed yesterday that it would remain "neutral toward the union and [provide] clear guidance to Zenimax managers on neutrality," CWA said.
This was also confirmed by Zenimax workers on Twitter, with the newly formed Zenimax Workers United group saying that the vote will take place over the next four weeks.
"We know we have a unique opportunity to be trailblazers for a new era of the game industry and we don't take this lightly," the group said. "Our union will be a place where ALL workers can collectively participate in decision making and push for changes that reflect the wants & needs of workers." (emphasis original)
The group of Zenimax workers is spread across four studios: Hunt Valley (Maryland) Rockville (Maryland), Austin (Texas) and Dallas (Texas).
CWA President Christopher Shelton commented: "When workers have the opportunity to join a union without company interference, it empowers them to have their voices heard in the workplace. We are glad to support Zenimax quality assurance workers as they join the growing video game labour movement in the U.S. [...] We applaud Microsoft for remaining neutral through this process and letting workers decide for themselves whether they want a union."
This announcement comes a couple of days after QA workers at Blizzard Albany voted to unionise, and a few months after Raven Software's QA team voted for unionisation, in May.