ZeniMax working to resolve issue of unapproved fan art being used as an Elder Scrolls Online skin
The move comes after the artist took to social media and showed that their 2020 work was used without permission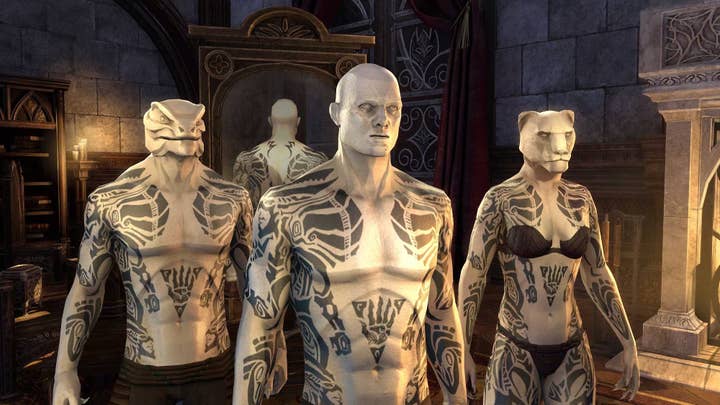 Sign up for the GI Daily here to get the biggest news straight to your inbox
ZeniMax is seeking a resolution in which an artist's work was seemingly used as a skin in The Elder Scrolls Online without their permission.
As reported by PCGamer, artist Relan Daevath took to social media to say that their art from 2020 was used for the RPG's purchasable MercyMother's Body art.
Daevath noted that all rights to the likeness of their work belong to ZeniMax. However, using it without notifying them was "not very nice."
A day following, ZeniMax said on Twitter, "We are aware of the situation with the ESO Fan Artist. It was never our intention to include any community fan art without proper credit."
"We are in contact with the artist and will work with them to make sure that there is a proper resolution."
Daevath acknowledged that they are in conversation with The Elder Scrolls Online development team and said in part, "Oh, thank you all for your support. It means a lot for a little artist."