Zelda: Tears of the Kingdom and the Super Mario Bros Movie are crucial for Switch 2 | Opinion
The current quarter is the Switch's most important since the console launched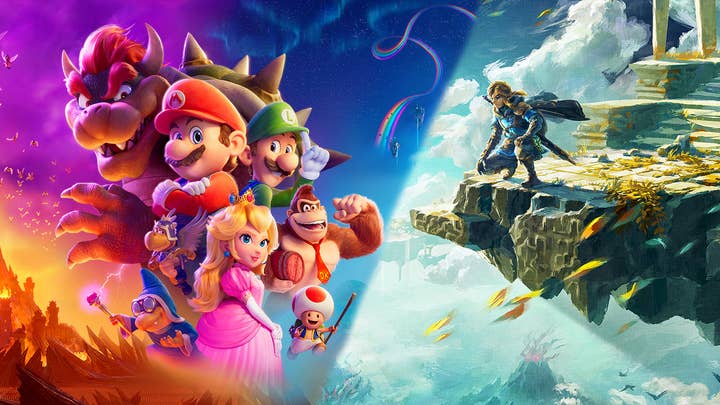 Sign up for the GI Daily here to get the biggest news straight to your inbox
Nintendo has often struggled with the console transition.
Unlike its competitors, Nintendo is – by and large – dependent on itself when it comes to the games that sell its hardware. That creates this tricky balancing act at the end of cycle because Nintendo needs to maintain interest in its existing hardware, while preparing titles for its next one.
Talk to Nintendo fans and they'll tell you all about the barren final years that have plagued Nintendo consoles since the N64. This has led to situations where Nintendo comes out of one generation and into another with little momentum and having to almost start from scratch.
So all eyes are on Switch and how the company looks to move from this generation to the next, and bring this huge audience with it.
The Switch is not another Wii. Although on a downward slope, it's not exactly collapsing
Analysts have predicted a late 2024 release for Nintendo's next console. And although I am reluctant to make any predictions where Nintendo is concerned, it certainly seems to fit. The existing Switch remains popular, and Nintendo has found a sweet spot in releasing hardware away from a new PlayStation or Xbox. Although PS5 and Xbox Series S and X launched over two years ago, stock shortages and COVID-related game delays has meant those machines have only really got started. So Christmas 2024 makes sense.
Of course, it'll be when the games are ready that will be the deciding factor.
Speculation on a release window aside, Switch 2 isn't expected imminently. And Switch momentum is starting to slow. For the first quarter of the year, Switch sales are down by over a quarter in some markets. We are also seeing softness in certain Switch games, made public by Ubisoft's recent disappointment in the sales of Mario + Rabbids: Sparks of Hope.
A feeling of unease is understandable because we've been here before. The rapid decline in sales momentum for Wii back in 2011 and 2012 meant that Nintendo ended one of its strongest generations on poor footing. Like now, one of the Wii's final big games also happened to be a Zelda title, but it came too late.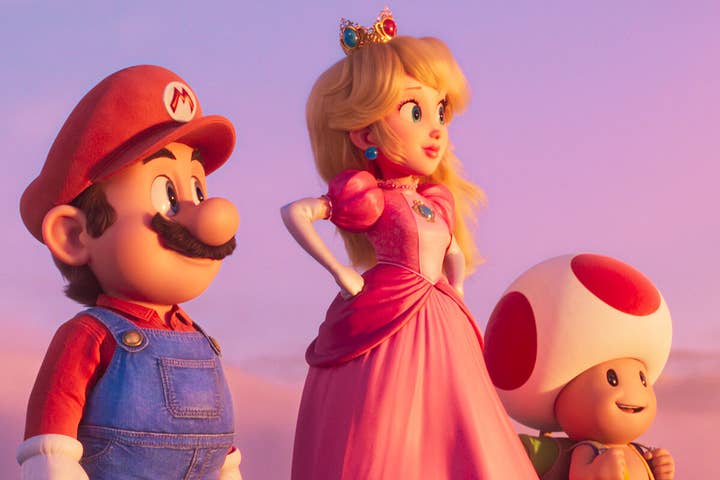 The Switch is not another Wii. Although the console is on a downward slope, it's not exactly collapsing. Nintendo says it had 112 million annual users in 2022, and although that's hardly a monthly active user figure, it suggests that Switch maintains a large, engaged audience. We don't have similar data for Wii, but I'd be surprised if it ever achieved a figure like that.
Nintendo games also continue to sell well, at least the big ones. Pokémon Scarlet and Violet, and Splatoon 3 (in Japan at least) were record-breaking launches over the last year.
Nintendo also has far more engagement options available to it than it did ten years ago, through things like Mario Kart DLC and additional content for its Switch Online service.
Even so, Nintendo could do with a major release to generate engagement, stimulate console sales, and provide some crucial momentum at a point where it's beginning to fade. So it's just as well that it has two.
Zelda: Tears of the Kingdom is such an important release for Switch, perhaps the most important one since its predecessor
The first is the Mario movie, which has got off to a huge start at the box office. Nintendo is actively using the movie to promote Switch. There's a special hardware bundle, plus activity on most Mario titles available on the platform. This contrasts with Sony's approach with The Last of Us, and even Sega with the Sonic movies, where there was very little activity to promote the games alongside the TV and movie adaptations.
This Mario activity targets children and families and will be more about bringing in new users to the Switch ecosystem. There has been some early sales rises for Switch and Mario games in the UK, although it's relatively modest at this stage.
But the big one is The Legend of Zelda: Tears of the Kingdom. The Zelda franchise is in a very different spot to where it was at the back end of the Wii generation. With over 30 million sales, the previous game in the series – Breath of the Wild – has sold more than three times the previous best-selling Zelda. And it just keeps on going.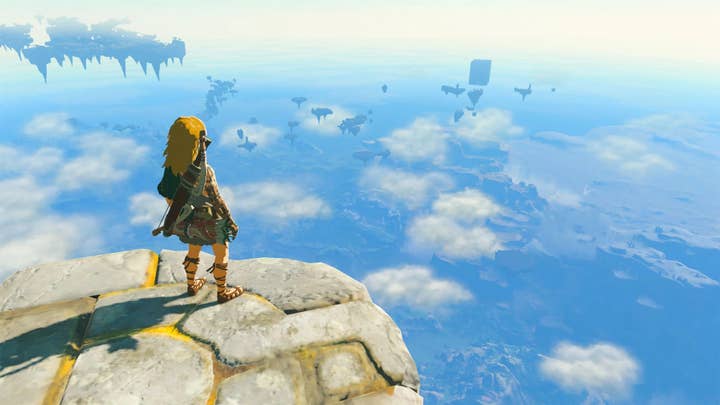 Tears of the Kingdom looks to build on that. There has been some criticism that it looks too similar to the previous game, but when you're following up one of the platform's most acclaimed titles, that's not necessarily a bad thing. The pre-order campaign kicked off properly in February alongside a Nintendo Direct. The buzz around the game was a little confused, and it seemed like the surprise launch of Metroid Prime Remastered may have overshadowed things a bit (at least amongst the console's hardcore faithful).
What Nintendo has or doesn't have this Christmas is irrelevant if it can't get this Zelda launch right
The recent Zelda direct was more reassuring. One of the reasons Breath of the Wild has remained popular over six years has been the way fans have been playing with the game's mechanics to make strange, funny and downright inventive things happen. Even today, YouTube videos of fans pulling off unusual feats are being published and shared frequently.
Nintendo appears to be leaning into that with Tears of the Kingdom, through the ability to create vehicles and weapons to overcome challenges. This user-generated approach to gameplay feels tailor-made to achieve the same emergent elements that worked so well for Breath of the Wild, and perhaps on an even deeper scale. It's these gameplay elements that could maintain the game's momentum beyond what will likely be a huge launch.
Tears of the Kingdom is such an important release for Switch, perhaps the most important one since its predecessor. We can speculate about what Nintendo has or doesn't have this Christmas and into 2024, but all that's irrelevant if it can't get this Zelda launch right.
Because if it hits then Zelda, and to a lesser extent the Mario movie, should provide Nintendo Switch with what it needs to keep that momentum going. And perhaps this time, Nintendo can move into a new generation with a large and active audience to convert.
Sign up for the GI Daily here to get the biggest news straight to your inbox