Nintendo delays Advance Wars remake indefinitely amid Ukraine invasion
Switch strategy game had already been pushed back to Advance Wars, on hold until further notice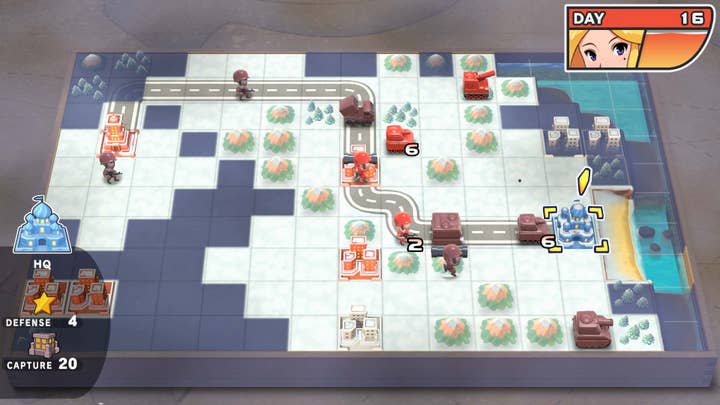 Nintendo has delayed Advance Wars 1+2: Re-Boot Camp with no word on a new release date.
In the tweet announcing the delay, the platform holder said the decision had been made "in light of recent world events" -- undoubtedly a reference to the Russia's ongoing invasion of Ukraine.
"Please stay tuned for updates on a new release date."
Re-Boot Camp is a remastered compilation of two classic Game Boy Advance strategy games: Advance Wars and Advance Wars 2: Black Hole Rising.
It was originally due for release on December 3, 2021 before being pushed back to April 8, 2022.
This has not been Nintendo's only response to the situation in Ukraine. The company has also quietly suspended all payments via the Russian eShop on Switch, and temporarily placed the store into maintenance mode.
Sony also decided to delay the launch of a recent game, specifically holding back the launch of Gran Turismo 7 in Russia, although the racer is still available in other markets.
The games industry has been rallying behind Ukraine, with gestures of support ranging from fundraising initiatives to major publishers halting all sales in Russia.