Xbox One gets a price cut in China and Japan
China gets the steeper cut as Microsoft stimulates interest in key Asian markets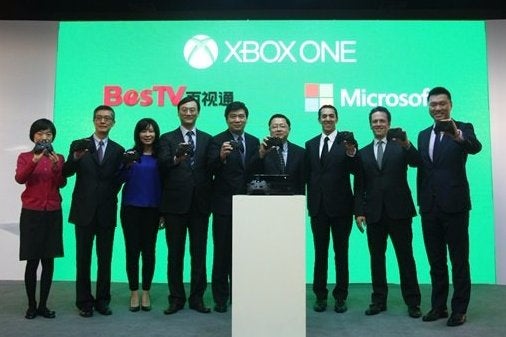 Microsoft is apparently keen to ignite interest in the Xbox One console in Asia, dropping the price in both China and Japan.
The Xbox One received a price cut of RMB 500 just before the launch of the PlayStation 4, seemingly an attempt to narrow the gap between it and Sony's cheaper price-point.
According to a report from Tech In Asia, which translated an official release from Xbox China, the price of the Xbox One with Kinect has been cut by a further RMB 500 to RMB 4299 ($693). The version without has received an even steeper cut, from RMB 3699 to RMB 2999 ($483).
Xbox One enjoyed a stronger launch period than it did in Japan, a market in which the brand has always struggled to gain a sure footing. Indeed, it has sold little more than 50,000 units in Japan since it launched there in September last year.
Now, according to DualShockers, Microsoft has introduced a "discount campaign" that will cut the its price by ¥5,000 ($41) ahead of the launch of Psycho-Pass: Mandatory Happyness, a console exclusive based on a popular IP.
It is unclear whether the price will revert once the promotion has finished, though Microsoft now has form in extending these promotional price drops indefinitely.