Xbox boss calls for greater transparency on key issues
Phil Spencer says the industry should lead public discussion of problems like crunch and "game loops that are exploitative"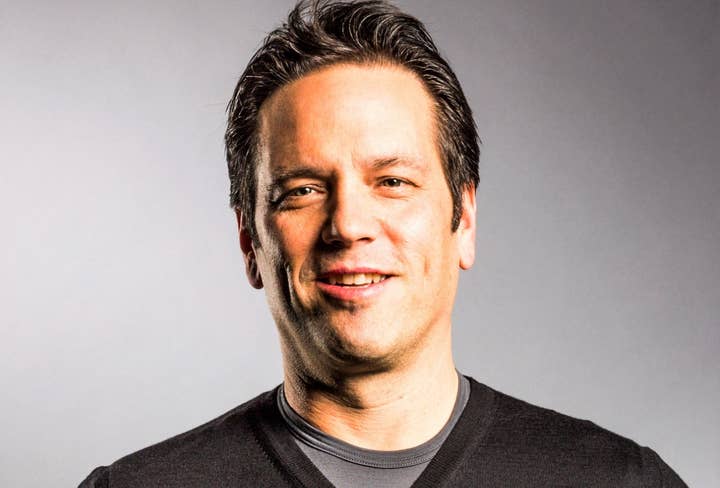 Xbox boss Phil Spencer believes the industry needs to be more transparent about its problems, if it is to properly address the negative perceptions of those on the "outside looking in."
Spencer's comments were part of a long conversation with Insomniac Games founder Ted Price, who also hosts the Game Maker's Notebook, the official podcast for the Academy of Interactive Arts and Sciences.
In terms of tackling major issues like fighting toxicity, promoting diversity, and moving towards a healthier working culture, Spencer said he is "very happy with the progress that we all have made jointly."
However, he also acknowledged a tendency to avoid speaking openly and publicly about mistakes, including at conferences like DICE, where Price and Spencer had their conversation.
"One of the things that I used to love about DICE, and I don't see it as much any more... is kinda doing the post-mortem on the big game or the big experience, and what did we learn," Spencer said.
"It wasn't always pretty -- standing up and being unafraid to talk about what went well, where you thought you were gonna go, and where you landed."
"We know each other, and we've known each other for quite a while, and we're totally open to having conversations"

Phil Spencer, Xbox
He added: "We don't do as much of that as an industry as we used to."
Spencer observed a similar trend in the San Francisco Game Developers Conference, arguably the most important industry event in the calendar, but one that has become "more commercial" over time.
While that evolution is understandable, he said, it also means there is "a camera on you the whole time," which creates a tension between the desire to speak openly and the instinct to think about public relations.
"It happens in the halls," Spencer said, referring to honest conversations about difficult subjects. "Those conversations do happen.
"From the outside I don't feel like people know how small this industry is, in terms of the number of teams and people. We know each other, and we've known each other for quite a while, and we're totally open to having [those] conversations."
However, Spencer referred back to a question Price had asked him about "what the industry could do more of," and expressed the need for its leading companies to be more transparent about its problems, and have those conversations in the open.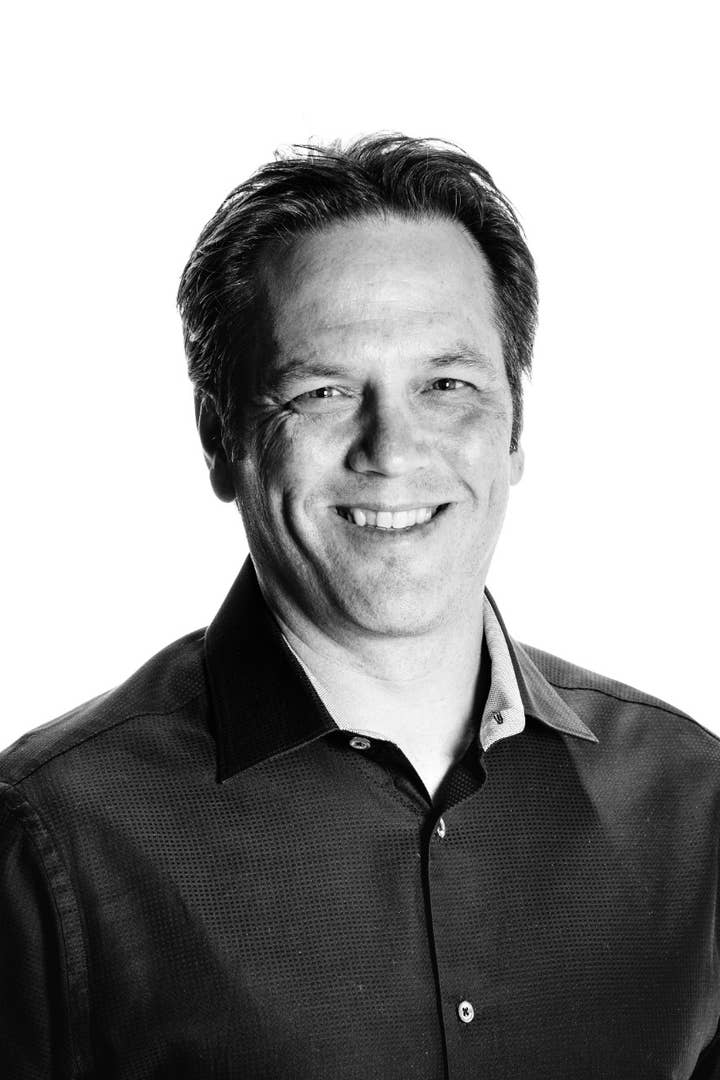 "When I make statements about who I see as the competition and who I don't see as the competition, I would much rather see the companies that have been part of bringing the games industry to where it is today be leaders for the next 20 years.
"Because there's a learning and a responsibility that those teams have held for a long time that has brought us to this point. And I think that learning and responsibility should be part of gaming's next 50 years."
Price agreed on the need for greater transparency, suggesting that it was a necessary part of better equipping new generations of industry professionals. Many of the people just starting in the industry have "preconceived notions" about the reality of working at a publisher or developer, he said, but that impression hasn't generally included the negatives.
"Usually, they're way off, and I feel like that's our fault. We haven't been as open as we should about what it's like, and especially the negative side. What are the challenges that we're constantly facing, how are we dealing with them, and how are we failing to deal with them.
"I wish that had been in place when you and I were getting into the industry... There was nothing."
"We haven't been as open as we should about what it's like, and especially the negative side"

Ted Price, Insomniac
Spencer connected this directly to the current moment in the games industry, where issues like crunch, diversity, community toxicity, and predatory monetisation are under scrutiny -- often from external, political entities.
"Now, it kinda feels like outside-looking-in is where a lot of the negative analysis comes from, and sometimes rightfully so," he continued. "But I'd like us to be at the forefront of that as well. If we want to talk about crunch, if we want to talk about game loops that are exploitative, all these things -- I'd much rather see us have an open conversation with each other.
"And [about] the positive. I'm probably more a spotlight person than 'here are the things that are going poorly'. But you have to balance both sides of the scales in order to move it."
There are numerous examples of crunch culture being exposed at game companies of all sizes -- NetherRealm and Epic Games to name just two -- but Spencer also addressed scrutiny of "exploitative" techniques within games.
This has been particularly strong in Europe, where the Dutch government has taken a strong position against the use of loot boxes, a UK parliamentary committee has recommended similar measures, and the British industry has attracted criticism from politicians for not properly engaging with the issues it faces.
Price added that there is "a lot of cynicism" around the industry, which is "amplified by everything that's available online." While he didn't comment on the roots of that cynicism, he also pointed to greater transparency as the industry's best defence against its detractors.
"The more public we are, the more we own the opportunities we see"

Phil Spencer, Xbox
"To attack that cynicism in an authentic way, you really have to be transparent," he said. "If we're just completely one-sided either way -- overly positive, or overly negative and introspective -- it doesn't work that well."
Spencer returned to the problem that, while those conversations do take place, they generally only happen "one-to-one" between colleagues in closed environments. According to Spencer, the industry's leaders need to exhibit the quality of openness and transparency he once saw in those old DICE post-mortems.
"Those kinds of open, balanced discussions do happen, and the more public we are, the more we own the opportunities we see," he said.
"So that it's not some senator, or somebody at the EU, or somebody in the press who feels like they're pointing out something that we're trying to hide -- I think it's just better for us to be transparent.
"If we say there's responsibility in the social aspects of gaming, we also have to say that there's negative aspects to the social side of gaming. And they're real, and we have to tackle those.
"You can't just spotlight the girl playing Zelda with the [Xbox] Adaptive Controller, you also have to talk about the stuff that we need to work on. We have to be open about both of those."
You can hear the full conversation between Spencer and Price in the current episode of the Game Maker's Notebook.