Wube Software takes up G2A on offer to pay back ten times its chargeback fees
Studio has racked up $6,600 in chargebacks for Factorio, also encourages players to pirate rather than buy via G2A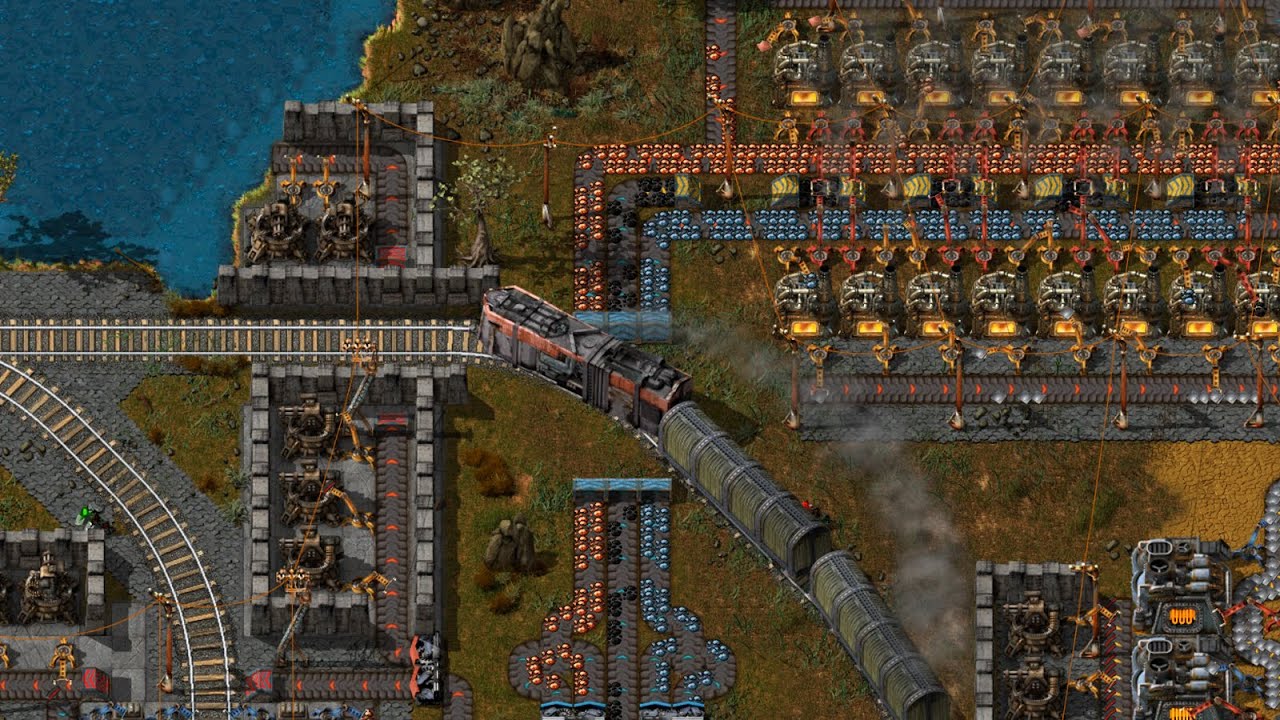 Czech indie Wube Software has applied for G2A's offer of paying back ten times the chargebacks the studio has paid.
During its ongoing clash with indie developers, the oft-criticised marketplace promised to pay back developers tenfold if an independent auditor proves that illegally obtained keys for their games were sold via the site.
In the latest update for its management title Factorio, Wube says it has contacted G2A and is waiting for a response. The studio claims it had "a ton of chargeback and fraud issues" after Factorio launched on Steam in 2016, with over 300 keys purchased using stolen credit cards.
"With an average chargeback fee of about $20, we estimate the total amount of fees we paid because of chargebacks is about $6,600," wrote Wube's PR boss Scott Klonan, adding that the company will be doing "a deeper evaluation of our historic accounting records to get a more exact figure."
Klonan says he knows at least some of the keys were sold on G2A, quoting a series of emails from people asking why they game they bought via the site had been revoked or removed from their Steam library.
He also notes that after Wube switched to Humble Widget as its payment provider, "the fraudulent purchases stopped." There are still Steam gifts versions of Factorio being sold, but while Klonan admits there are "most likely legit", he suggests "people would not be selling [them] if it did not generate a profit."
Klonan emailed G2A last week and says "they are not exactly prompt in terms of dealing with the request." He has sent the site a list of the Steam keys Wube had to revoke, and G2A has offered to check these against keys sold through its marketplace.
The post was published on Friday, in which Klonan says he has not heard from G2A in two days.
The backlash G2A currently faces stems from tweets by No More Founders' Mike Rose, in which he expressed frustration that G2A's Google Ads appear before official links to Descenders, one of the titles he has published. He urged players to pirate the game rather than buy from G2A since developer Rage Squid does not get paid either way.
Klonan notes that Factorio also appears in G2A's ads, writing: "Obviously we aren't super happy about it, but after looking into some trademark/copyright law, it seems there's not much we can do."
However, he echoed Rose's sentiment and said Wube "would rather [players] pirate Factorio" if they don't buy directly from the studio or its official partners.
Last week, G2A proposed a key-blocking tool that would help indies prevent their games being sold via the marketplace but wants 100 studios to register interest before it begins development. We discussed this and the rest of this developing story on the latest episode of The GamesIndustry.biz Podcast.