Why Zynga Unleashed was tame
The presentation left investors cold, and we look at the reasons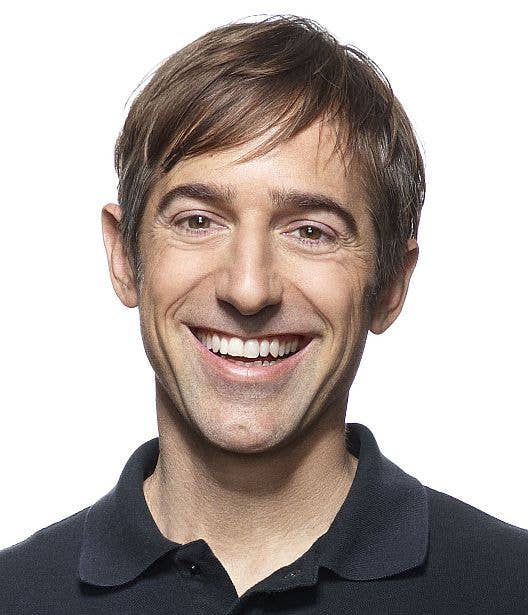 Zynga spent yesterday throwing a massive press event, making multiple announcements of new games, new technology, and new partnerships. Yet investors responded with about a 5 percent drop in Zynga's stock price, down to $5.75 in after-hours trading, where back in March it briefly traded at over $14. What just happened?
Fundamentally, very little of what Zynga announced today has much potential for a significant impact on revenue or earnings. Investors were looking for at least a few things that could mean significant growth soon; not hearing any such thing, they sold the stock.
"Very little of what Zynga announced today has much potential for a significant impact on revenue or earnings"
Let's look at what Zynga talked about. New games included Ruby Blast (a Bejeweled style arcade game); ChefVille (construct a kitchen and a menu); Zynga Elite Slots (a slot machine game with some twists); Matching With Friends (an iOS matching game); The Ville (Zynga's take on The Sims Social genre); and (someday) FarmVille 2. Which of those has the potential for major revenue impact on the scale of Zynga's other big hits? Only one: The Ville.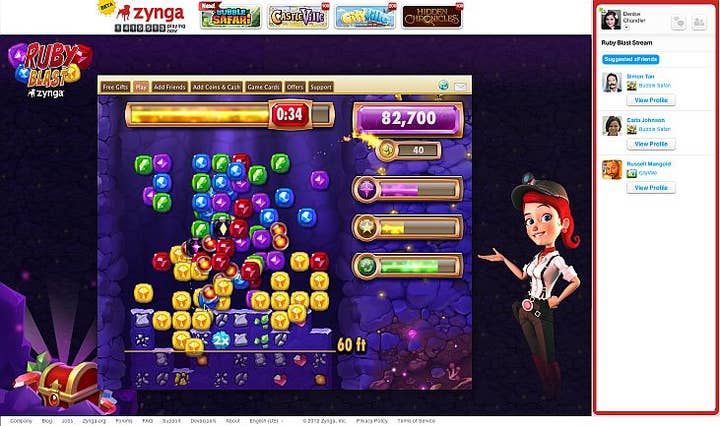 Matching games (like Ruby Blast and Matching with Friends) are popular, but there are many already out there (like Bejeweled), and they certainly are unlikely to generate the kind of revenue you could see from a FarmVille. ChefVille, while nicely executed, is a fairly specific niche that is unlikely to be as broadly popular as a CityVille or a CastleVille, and it lacks any compelling design innovations (at least, none were touted). FarmVille 2 could be huge, but wouldn't it just cannibalize FarmVille's audience? It's hard to see where both FarmVille and FarmVille 2 could be running at the same time, each with huge non-overlapping audiences.
That leaves us with only one game with potential for significant revenue, which is The Ville. Not as exciting as the last Zynga Unleashed in October 2011, where we saw CastleVille, Zynga Bingo, Hidden Chronicles, and Mafia Wars 2. Granted, Mafia Wars 2 sank rapidly, but the others have done very well, and all the games showed interesting design features. This time, there wasn't a lot of design innovation on display, or at least nothing was mentioned.
OK, but what about the nifty technology Zynga talked about? The Zynga API, the Zynga With Friends Network, Zynga's rapid updates and the impressive zCloud? Those things are all nice, but they don't mean significant new revenue in and of themselves. Perhaps greater efficiencies from the Zynga API can mean better earnings, but we're talking about top-line impact here.
"There were no announcements of major partnerships with large companies"
Well, you say, perhaps the technologies don't result in more revenue, but what if they attract a lot of partners with dozens of new games that Zynga can profit from? That sounds like a potential source of significant revenue, but so far we're not seeing rapid progress in that direction. Zynga announced three new companies to add to the 6 they already had, which is not exactly huge progress since May. This does not yet represent a big revenue opportunity, though it may someday.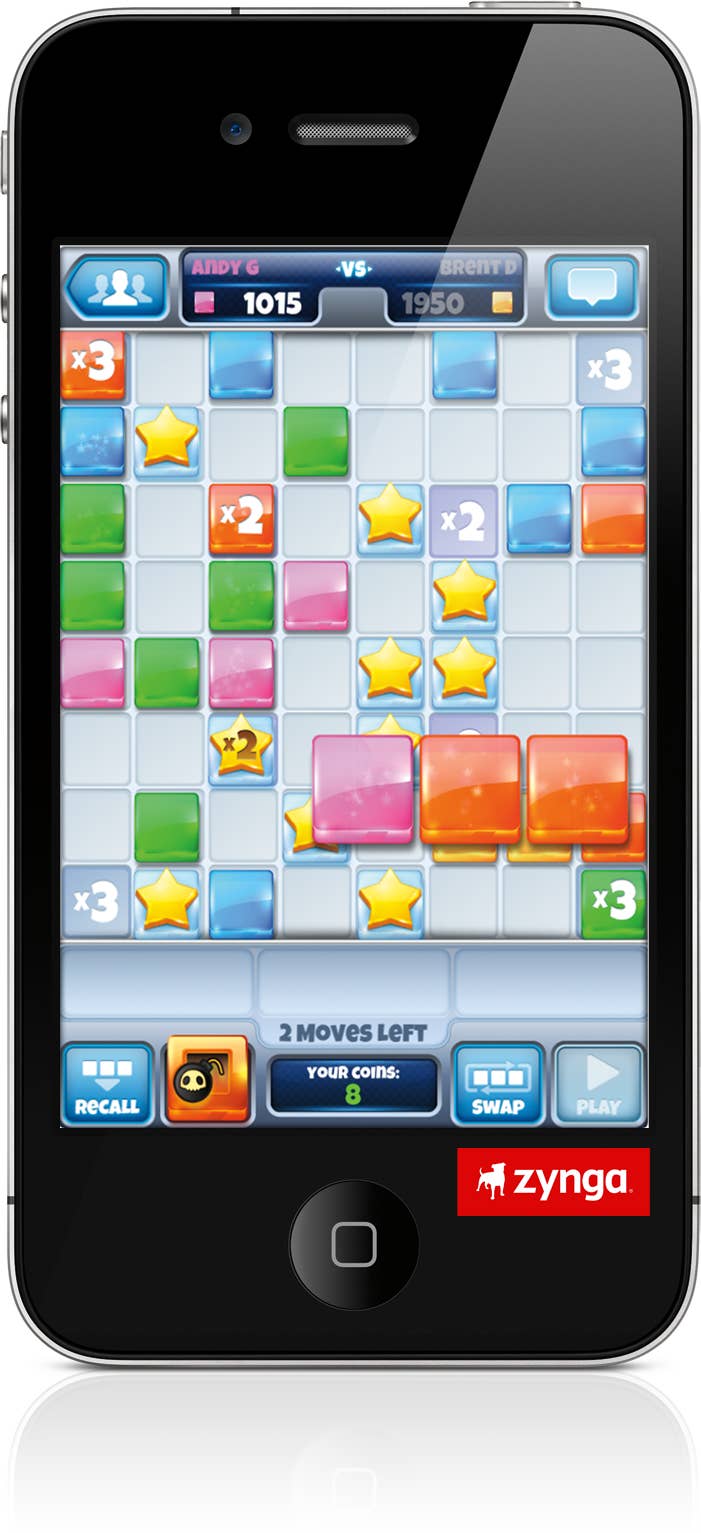 Other potential sources of significant revenue growth are either beyond Zynga's control, or they're not making enough progress to mention it at this event. Advertising? Yes, if Zynga can find a way to monetize the over 250 million monthly users they get, that could be huge. So far, advertising has represented a very small amount of revenue for Zynga. (To be fair, the Zynga Unleashed event wouldn't really be the place to talk about this in any detail, but if it was doing great you'd expect at least a mention.) Real gambling? Zynga stands to do very well if the laws ever change, but that's not something they can control.
Bringing major revenue producers like CastleVille or FarmVille to tablets? Possibly a lot of revenue, but it's a big technical issue and we don't even know if they're planning it any time soon. The only hint of any migration of core titles to tablets or smartphones is the Zynga With Friends Network, which aims to connect players across platforms. The implication is that all titles would have to be on multiple platforms, but while that may be the road map we have no indication that it's happening any time soon.
Some of the most important topics were left unmentioned at Zynga Unleashed. There was no mention of total users (either monthly or daily), though we heard all about the increases in those numbers at Zynga Unleashed in October of last year. This time... crickets. That's no doubt because they haven't been seeing growth; according to analyst Doug Creutz, Zynga's DAUs declined by 8.2 percent in May over the previous month. Now, that might not matter if those were not paying users, but then we'd expect the percentage of paying users to increase, or the average revenuer per user to increase. That may have happened, but it was left unsaid, which leads you to think those numbers didn't improve.
Mobile games received prominent placement in the slides and in discussions, yet the only new game announced was Matching With Friends. We were told about Draw Something being localized for 12 different languages, and it's now approaching 10 billion drawings total so far. Impressive, but we weren't told about the number of daily users. We didn't hear about other new mobile titles, which many investors might have expected given the continuing rapid growth in the mobile market. Another opportunity to excite investors was missed.
"You would never have known that Zynga derives more than 90 percent of its revenue from Facebook by listening to this presentation"
There were no announcements of major partnerships with large companies. Majesco? Please. Atari? Yeah, they were big 30 years ago, weren't they? There's no sign of any large social gaming company, or any traditional game company looking to take their brands into social gaming, lining up to be a partner with Zynga. Investors were looking for something to be announced, and so far Zynga has not produced much in this area. Is the price Zynga charges too high? We don't know, because Zynga hasn't revealed the terms of its partnerships. Perhaps some adjustments to the terms might start getting more partners to sign up.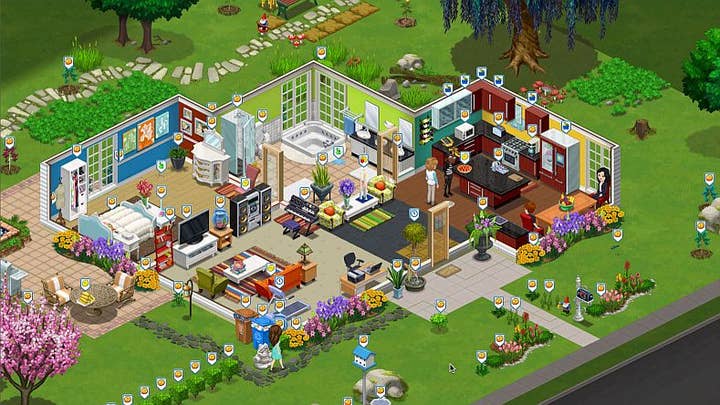 Facebook announced subscriptions last week, and even pointed out that Zynga was testing that out with FrontierVille and FarmVille. Yet we heard nothing about this at Zynga Unleashed. For that matter, neither Pincus nor any other Zynga executive ever dropped the F-bomb in the presentation. No, not that word; the Facebook word. You would never have known that Zynga derives more than 90 percent of its revenue from Facebook by listening to this presentation. Subscriptions would seem to have significant potential for increased revenue, but apparently it's too soon to say anything about that.
With all of that said, it seems shortsighted for investors to be running for the exits. Zynga still has well over $1 billion in cash, lots of very savvy employees, an impressive technology platform, some world-class brands, and an enormous audience of over 250 million people. We should hear more about their numbers and their strategy at their next earnings call in July. Let's hope it's a more inspiring event for investors, industry observers and most of all, game players. Zynga is performing well on basic business execution, but we need to see some creative dealmaking, some sharp business development, and some innovative game designs that point to some great revenue potential before investors pile back into Zynga stock.