Why we need Lottery Funding for the Little Guy
TIGA CEO Dr Richard Wilson explains how and why it could be used to help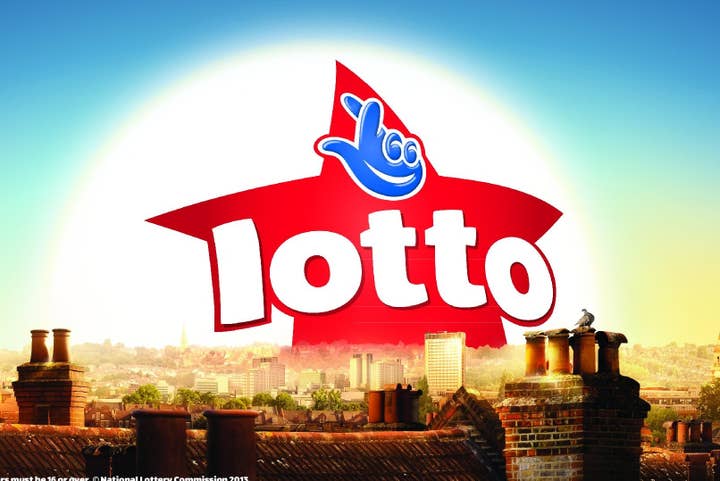 Our Greatest Challenge
The single biggest challenge facing the UK games industry is clear as crystal: too many studios fail. Almost a third of all the UK games companies that have existed at any point in the last five years have closed down.
Closely related to this is the surge in start-ups we've seen in the UK video games industry over the last few years. TIGA and Games Investor Consulting's most recent census showed that the number of games studios increased from 448 to 620 between 2012 and 2013. Yet the relatively low availability of finance is restricting the growth potential of all games companies and especially start-ups and driving up the mortality rate.
TIGA's focus is on strengthening the UK videogame industry - doing so means addressing the finance challenge facing small games businesses. Not only is it comparatively difficult for developers to raise debt and equity finance, many studios that do manage to secure finance typically have to trade away their IP for project capital. At present there is little to no funding available for the development of innovative prototypes, especially with regard to smaller games. Many of which do not have an immediately commercial value or route to market.
Our Biggest Opportunity
TIGA believes more resources must be made available to finance early stage development work and the creation of playable prototypes. TIGA also believes that the UK Government should also establish a Creative Content Fund that could disburse 20 loans of up to £150,000 per annum (£3 million in total) to game developers.
Funding could be made available in two forms. Firstly, loans could be made on a pound for pound matched funding basis. Alternatively the CCF could distribute funding in the form of a convertible loan on commercial terms. The CCF would then aim to recoup the money from recipients out of successful sales, once they had generated a certain amount of revenue and over an agreed time period. Both prototype funding and the CCF could be financed via the National Lottery. For context here, it's worth noting that the BFI invests over £26m of Lottery funds each year to support film development, production and distribution activity in the UK and the budget is set to rise to £30m by 2017.
Significantly, small, independent films, arts installations and projects, sports events, and other cultural activities are often financially constrained and at least partly dependent on funding from the Government due to the considerable financial risks that they take. Independent games developers take similar risks but our industry does not enjoy the same support enjoyed by these other sectors.
Financial restriction equals creative inhibition
Often, many of the smaller, more experimental games that could move the games industry forward are not considered commercially viable enough by large games publishers. This is inhibiting the development of videogames as an art form. It is time to recognise the games industry as an audio-visual and cultural industry on a par with television and film - and treat it as such.
Currently, National Lottery funding through the National Lottery Good Causes is only available to industries and organisations that fall under the remit of the 12 National Lottery distribution bodies that are tasked with allocating the funding. (*1) Approximately 28 per cent of National Lottery revenue was returned to Good Causes in the year ending 31 March 2013, or approximately £35 million each week. (*2) In total, the National Lottery has funded projects through the National Lottery Distribution Fund by over £31 billion since its inception.
Virtually none of this money has been available for commercial games developers. In 2013, 40 per cent of the Good Causes funding was awarded to Health, Education, Environment, and Charitable causes, 20 per cent to Sports, 20 per cent to Arts and 20 per cent to Heritage. The distribution formula is set yearly by the Department for Culture, Media and Sport. TIGA believes the time has come to invest some National Lottery money into the UK videogame sector.
The Creative Content Fund (CCF) could be designated as an allocation body, together with arts councils and other distribution bodies, and given the right to decide which games projects and initiatives should be awarded with development funding. The CCF then, along with its other functions, would establish an application procedure for games developers to apply for this funding, evaluate applications received, and award funding to projects that fulfil a predetermined set of criteria. Alternatively, Creative England or the BFI could be suggested as an alternative designated funding body, and distribute National Lottery funding to the video games industry. Policy makers would have to weigh the benefits of expanding the scope and responsibilities of an established organisation like the BFI or Creative England against the creation of a new organisation like the CCF which would be solely focused on the video games sector.
In addition to funding content, the CCF could also consider making National Lottery funding available to support the large number of important, but often overlooked, outsourcing firms that specialise in areas such as audio, animation, localisation, music, quality assurance, sound, etc. These businesses are critical to the health of the UK video games industry. They should be eligible for funding in respect of activities such as training and attendance at international events.
A Transformative Impact
Making National Lottery finance available to fund prototypes through the CCF would have a transformative impact. More studios would be able to develop prototypes and once a prototype is complete and operational, a route to market might become more apparent, allowing the game to be funded through to completion. National Lottery funding for the CCF would enable more developers to raise finance, develop talent, stimulate original Intellectual Property generation and promote studio growth. It would result in a wider breadth of innovative video games in the marketplace, which could in turn increase the reach of video games into wider culture. In short, the provision of prototype finance and the Creative Content Fund will help businesses, the games industry, and the wider economy.
1) These funding bodies are: Arts Council England, Arts Council of Northern Ireland, Arts Council of Wales, The British Film Institute, Big Lottery Fund, Creative Scotland, Heritage Lottery Fund, Sport England, Sport Northern Ireland, Sport Wales, sportscotland, and UK Sport.
2) National Lottery (2014), Where the Money Goes (available here )