Fluffy Fairy Games: "People from the industry told us it doesn't work this way"
With Idle Miner Tycoon, the German startup ignored best practices on monetisation and minimum viable product - and created a €120k a day mobile hit
Exactly two years ago, Daniel Stammler and Janosch Sadowski were two people in a team of five, operating out of a "student apartment" in Karlsruhe, Germany. Neither had any experience in the games industry, neither had access to any funding; in fact, the only thing they did have was a clear ambition.
"We knew we wanted to start a company," Stammler says. "We had a few test projects during our studies, and we learned that it's something we really enjoy. We didn't have any startup capital, so we didn't have an office. We had the living room of our student apartment."
It is the familiar beginning of any number of startup stories, precious few of which end with success. The fact that Stammler and Sadowski - and their two partners Oliver Loeffler and Tim Reiter - went from working out of a student flat to being co-CEOs of Fluffy Fairy Games, one of the industry's brightest new mobile developers, is remarkable. The manner in which they achieved that growth is more remarkable still.
"We're not from the games industry, so we figured we should get feedback from our community as early as possible"
According to Sadowski, the plan was more to start a company than a games company specifically. Indeed, the majority of those "test projects" had nothing to do with the games business, and the one game they did try was far more ambitious than a small team fresh out of university should really attempt.
"It was some ten versus ten multiplayer thing," he says, "After two months we were like, 'Okay, we're never going to finish this. Let's start from scratch.'"
At that time, the team that would become Fluffy Fairy were playing a lot of games from the "idle" genre, specifically Adventure Capitalist and Tap Titans. "We played them so much," Stammler recalls. "The core concept of idle games works very well, but at the same time those games are very numbers driven. Adventure Capitalist shows all of the numbers, mainly in text fields, and in Tap Titans also, the progress you have is not very visual."
The best examples of the idle genre were built around a strong sense of progression, but they lacked both that visual component and a strong incentive for users to keep playing for longer periods. Stammler, Sadowski and their co-founders believed that incentive could be provided through the "empire building" systems found in so many other mobile releases, where players are tasked with filling up a world map in addition to engaging with the core gameplay loop.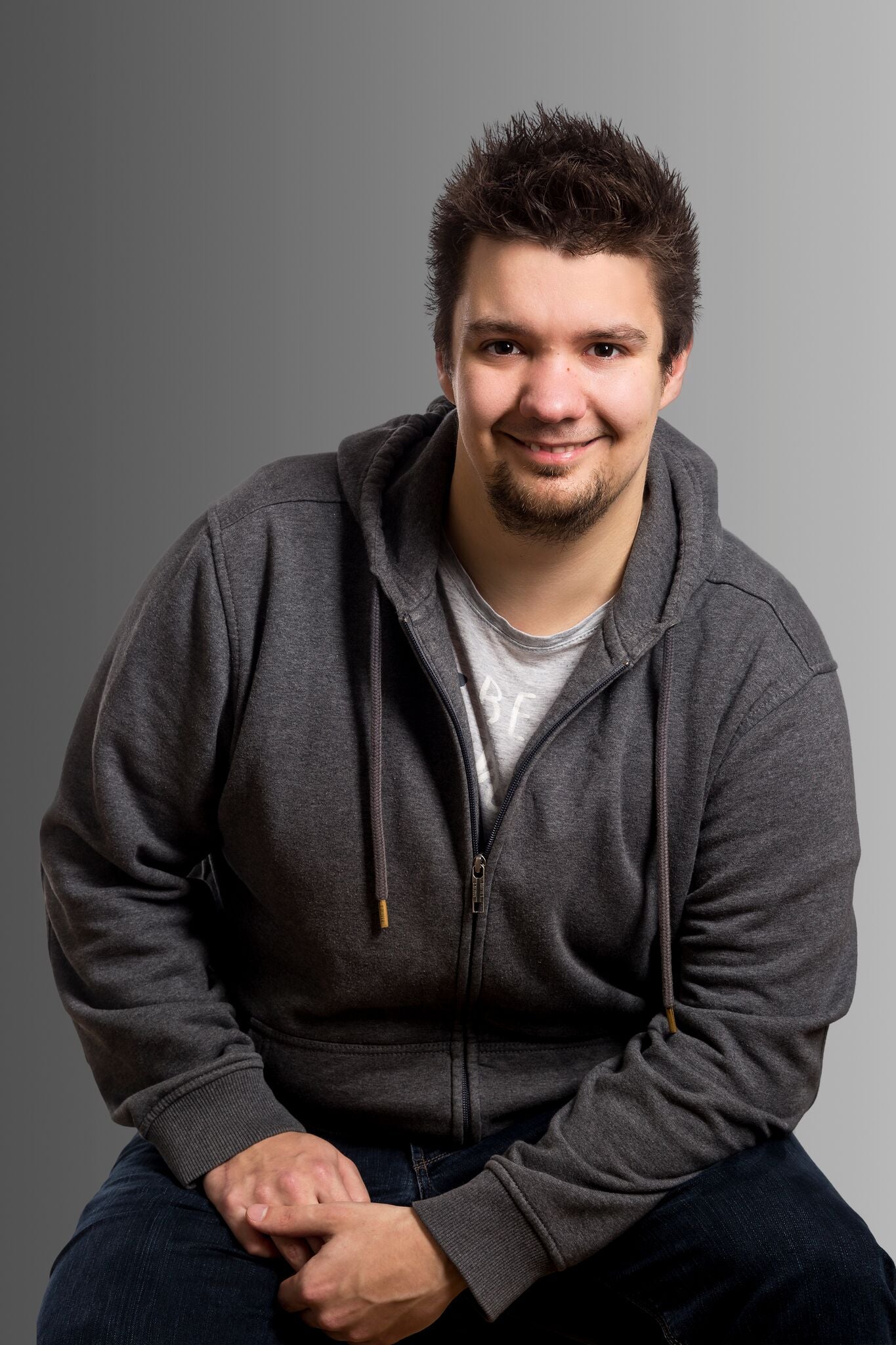 Idle Miner Tycoon was chosen from a handful of possible concepts, with a plan to get a game made and released as soon as possible - the kind of minimum viable product widely believed to be a bad idea on the mobile app stores, where competition is so fierce. For Fluffy Fairy Games, a tiny company with no investor backing, this approach partly arose from working within its own financial constraints. According to Sadowski, however, it was also because, "we didn't know any better."
"We're not from the games industry," Stammler adds. "We haven't done 20 games before, so we figured we should learn as much as possible and get feedback from our community as early as possible. When we launched Idle Miner Tycoon after two months of development it was a super basic game; it didn't even have in-app purchases, and it only had one mine... We wanted to learn if the players liked the progression, if they will play it. We only looked at day one retention."
Despite being made in eight weeks, the first version of Idle Miner Tycoon had 75 per cent day one retention, a figure that Stammler and Sadowski only truly understood when they asked their friends in the games business - who were suitably impressed, and even amazed. From that promising start, Fluffy Fairy worked around a plan of constant weekly updates, building the game up layer by layer through a mix of "gut feeling" and direct audience feedback.
"If we did anything that didn't work, we learned it very fast and we improved it in the next iteration," Stammler says.
"People from the industry told us that it doesn't work this way... At the same time we were like, 'Whatever - let's try it'"
"That's 80 updates in about as many weeks [since we launched Idle Miner Tycoon]," Sadowski adds. "That goes totally against the common sense of the industry... We start by just looking at the super-early retention metrics, then we try to build for longer term retention: day 14, day 30, day 60, and so on."
The first monetisation point - a rewarded video linked to an energy mechanic - was added within a few weeks of Idle Miner's launch on July 1, 2016, but Fluffy Fairy's product strategy was based on the idea that, "if we have a great game, monetisation can be added later on." This proved to be the case; when the game's first in-app purchase was added almost two months after launch, revenue jumped from what Sadowski describes as "a few bucks a day" to between €3,000 and €4,000 - without a single cent paid out on UA or marketing, focusing purely on quality of experience and player retention.
"People from the industry told us that it doesn't work this way," Stammler says. "They told us that you can't release a game after two months because it's not polished. And if you have no monetisation you burn through your early users, which are your best users. And so on.
"At the same time we were like, 'Whatever - let's try it.'"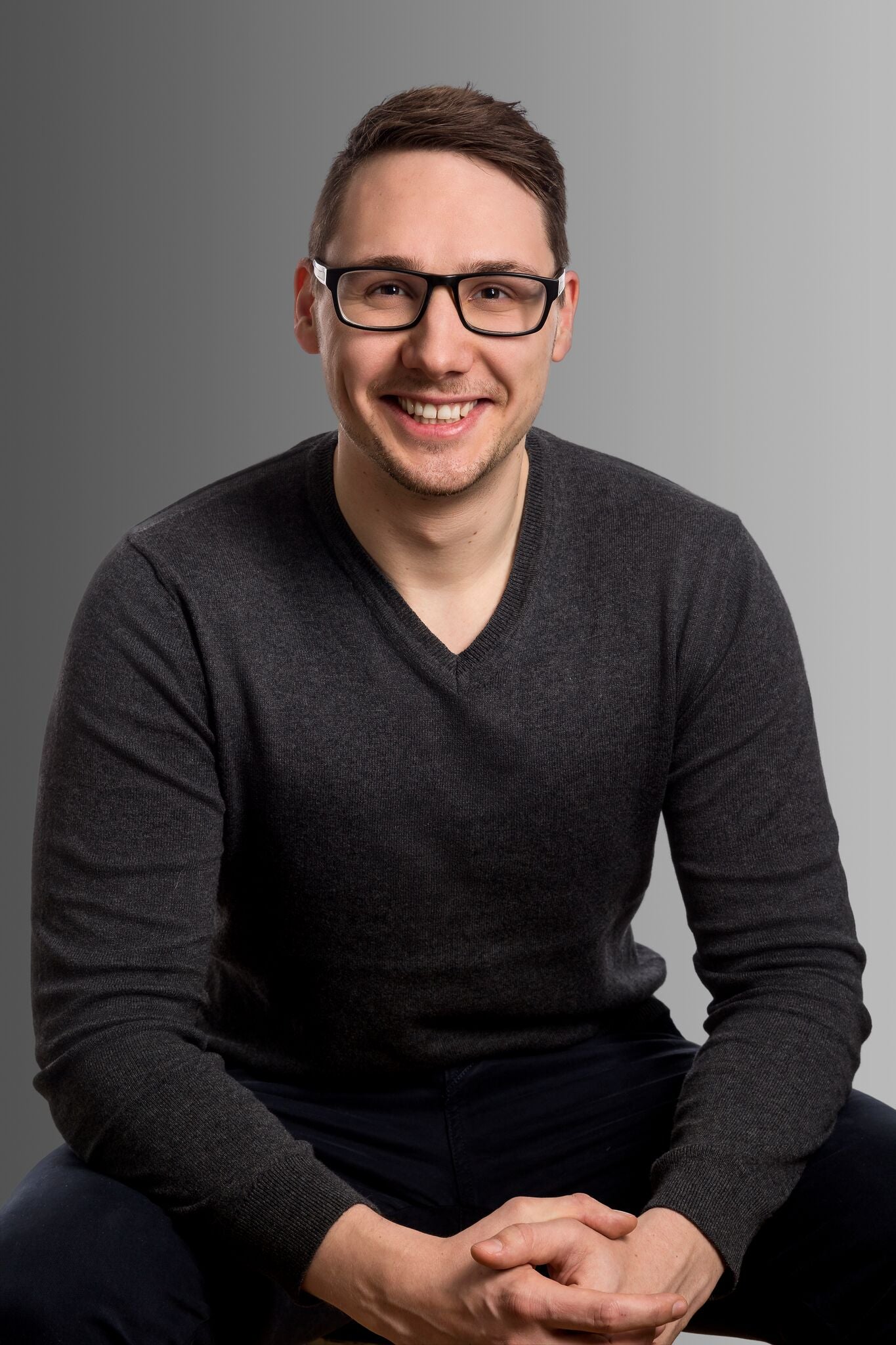 That huge jump in revenue proved to be a turning point for the company in general. At first, Fluffy Fairy remained conservative, conscious of the fact that the game's popularity could disappear as quickly as it had arrived. In December 2016, almost four months after first introducing an in-app purchase, the company hired its first full-time employee outside of the founding team and a handful of interns.
"We have a plan of how the company should look, how the team should look, how they should interact, but at the same time we only hire when we feel that the need is there," Stammler says. "It was clear from the beginning that we wanted to build a big company, but it was also clear to us that we shouldn't start hiring all of those people until the game was successful enough.
"We'd seen so many game companies fail because they hired too many people without having products that really worked."
That December was also when Fluffy Fairy decided it was time to leave the student apartment - "we had interns sleeping in the bathroom and in the office," Stammler recalls - and sign a lease on an office-space in Karlsruhe that would allow it to grow and create new and necessary departments.
"We moved into a proper office on January 1, 2017," Sadowski says, "and everything had more of the feeling of a real company."
"In the end it was the team that we hired that built [Idle Miner Tycoon] from there on," Stammler adds. "Of course, we were still involved, but we hadn't done marketing before so we hired someone who we believed could build a marketing department. We hired better game engineers than we are, better game designers, better artists. That was the point that it became clear that we as a founding team should focus more on building a company and not writing code on our own - there were just people who can do that way better."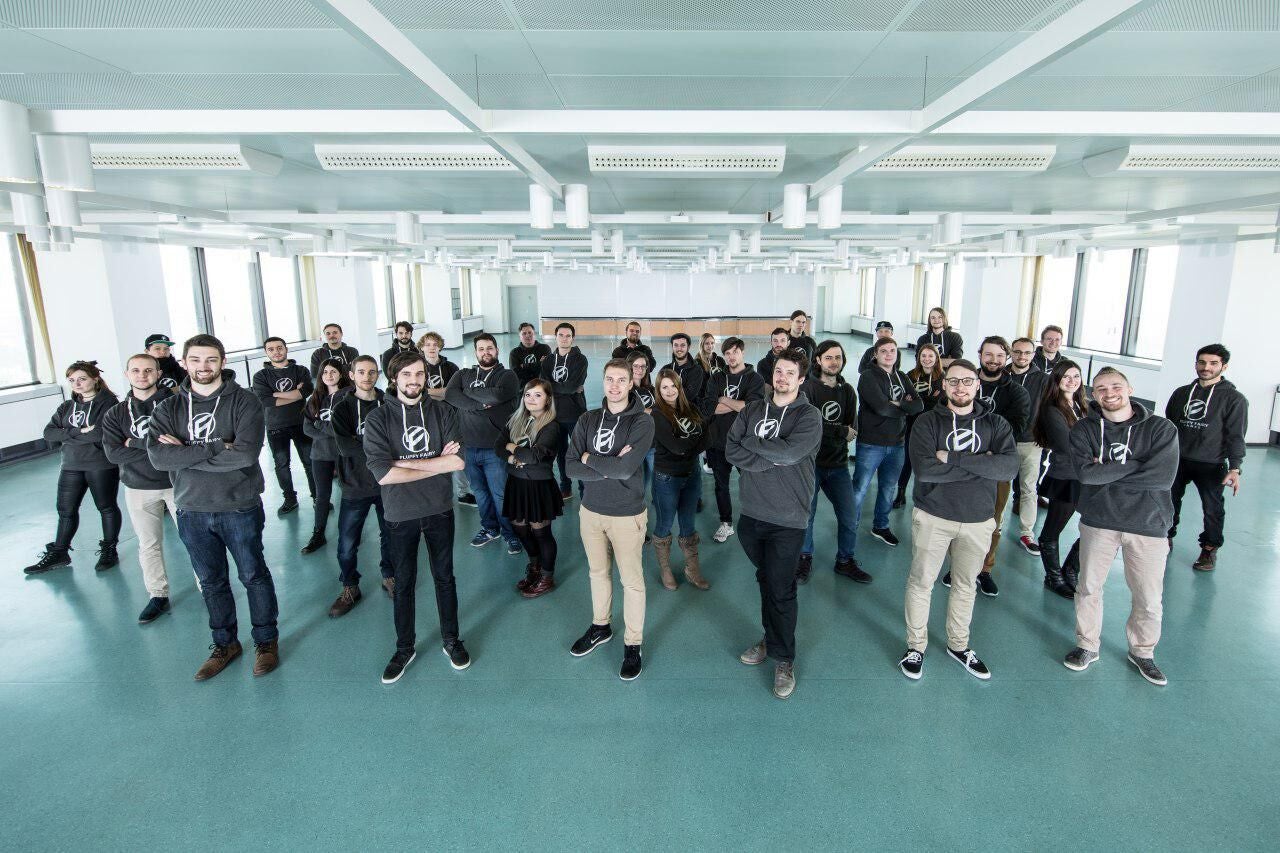 While Fluffy Fairy's approach may not fit with the "common sense" of how to build a highly lucrative mobile game in 2018, that is precisely what it achieved. Just before the Fluffy Fairy team travelled to San Francisco to discuss its story at GDC, Idle Miner Tycoon had 1.5 million DAUs and 8 million MAUs, with day one retention still at 75 per cent. At the baseline, it was making between €100,000 and €120,000 a day in revenue, with much larger spikes during in-game events and on the weekends.
Indeed, such is the game's success that, in January 2018, one year after moving into its first office in Karlsruhe, it opened another office in Berlin. By the end of this year, Sadowski says, the plan is to have grown to 80 people, and have a second game on the market.
And despite the Fluffy Fairy's new resources and experiences, that game will once again be made to the formula it used for Idle Miner Tycoon: a team of four people, released after two months, and updated every week to fill a specific need in the marketplace.
"Many developers build the games that they want to play themselves," Stammler says. "It just so happens that most game developers are male, are between 30 and 40, so they tend to build more midcore and hardcore games. On the other hand, there are not so many game developers out there who, as a person, prefer to play Candy Crush.
"As a company, we want to build games that the players want. It's not about building what we dream every about every day and night. That's a big difference. Once you step back and think: what does the world actually need? Then it becomes a whole other approach."