Exclusive: Rod Cousens leaves Codemasters to become new Jagex CEO
Frank Sagnier takes helm at Codemasters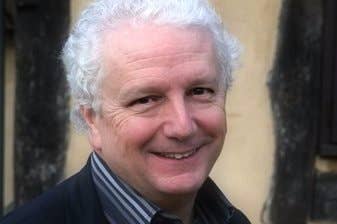 Codemasters' CEO Rod Cousens has left the company with immediate effect, moving to join Jagex as the Cambridge developer's new chief executive. Frank Sagnier, previously COO at Codemasters, will take over from Cousens.
Cousens had lead the Dirt developer for 10 years, overseeing a period which has included both record revenues, a 50 per cent buyout by Reliance Games and, more recently, a raft of redundancies. Cousens was also responsible for securing the exclusive rights to the Formula One racing franchise for the company. Times at Codemasters have been tough of late. The studio has yet to release a game for either of the newest generation of consoles, with the newest iteration of its Dirt rally franchise getting pushed back earlier this year thanks to difficulties in obtaining licences for certain cars.
The executive joins Jagex during a similarly difficult period for the company, which recently was forced to make major layoffs when it cancelled the development of the unrelease Transformers Universe. Previous Jagex CEO Mark Gerhard announced his departure from the company last September. You can watch his Game Horizon presentation on the difficulties of emulating the success of Jagex's key product, Runescape, here.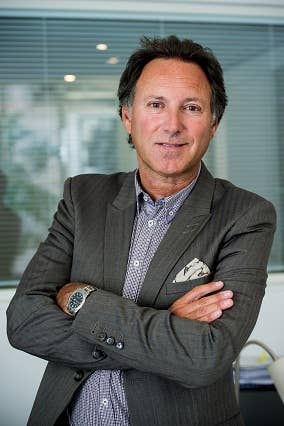 "Throughout an illustrious career within the UK video games industry, Rod has presided over the likes of Activison, Acclaim and, most recently, Codemasters," reads a Jagex statement released exclusively to GamesIndustry.biz. "Now, in this latest role, he brings his experience, insight and acumen to Jagex as it enters a new chapter of business.
"Rod will oversee the company during a period of expansion in which the studio's flagship title branches out into the collectable card game genre via the recently announced Chronicle: RuneScape Legends. Meanwhile the tactical online shooter, Block N Load, will bring its strategic combination of construction and marksmanship to the world on 30th April 2015. Away from the public domain, an additional number of games are currently moving through development towards announcement."
Frank Sagnier's appointment is being described by the company as one to see it "through the executive transition", but is expected to be permanent once formalities are completed.
"I am honoured, humbled and excited to lead Codemasters through its next stage and we sincerely thank Rod for his many achievements and wish him every success in his new venture," said Sagnier.
"Over the years, Codemasters has built award-winning games and franchises with an amazing pool of talent and the support of its principal shareholder, Reliance ADA. To this day, Codemasters remains an iconic brand and I am committed to making it shine brighter than ever. The industry's continued growth, driven by the explosion of new platforms and new business models, represents a significant opportunity for Codemasters to expand existing IP and continue to innovate."