Where would Capcom be without Monster Hunter?
Nine-month report shows tumbling sales, with a Monster Hunter 4 reissue one of the few bright spots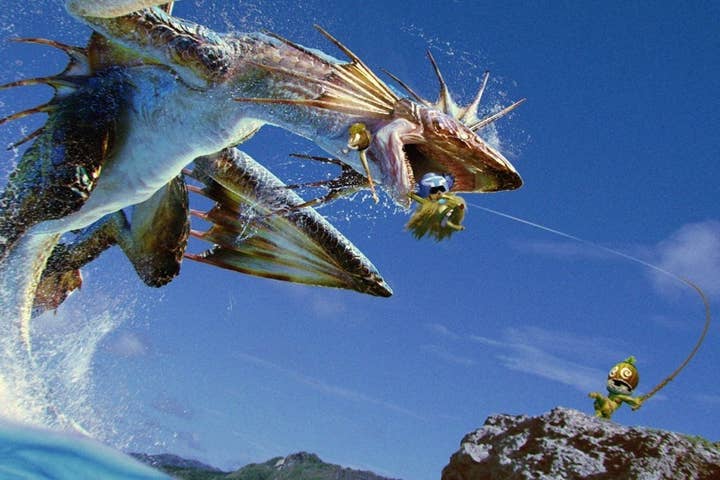 The product drought continued at Capcom in the third fiscal quarter, with only cost-saving measures in place to offset a steep decline in revenue.
Both Monster Hunter 4 and Dead Rising 3 had been released at this point in the prior financial year, but Monster Hunter 4 Ultimate's Japanese release was the only launch of comparable size this time.
Granted, Monster Hunter 4 Ultimate has sold well in Japan, breezing past 2 million shipped units at the start of November. However, as a revamped version of an existing game, it's as much a demonstration of Capcom's dependency on a couple of IP as the strength of the IP itself.
That much was evident in the company's nine-month results - the period ended December 31, 2014 - which showed a 42 per cent decline in revenue (¥32.4 billion) for the Digital Contents business despite the performance of Ultimate. The main source of positivity was a 22.4 per cent increase in operating income (¥8.5 billion), largely due to cost-saving measures and an increase in high-margin download sales.
That pattern repeated for the business as whole, with revenue down 36 per cent to ¥47.8 billion, and net income up almost 10 per cent to ¥6.5 billion.
In September 2013, Capcom highlighted the need for broad changes within the company, to match those sweeping through the industry at large. At that point, mobile games were suggested as the most promising new area for growth.
"Today's mobile game industry is a world apparently full of dreams about making a fortune off a hit game," said COO Haruhiro Tsujimoto. "But if the hit is just a one-off, success is transient. For Capcom, it is crucial to maintain and deepen the user support we have worked so hard to earn up to now. We believe we can outperform other companies as long as we are able to continue this approach."
Within six months, however, the difficulty of repeating the success it found with Smurf's Village had become obvious, and that still seems to be the case. In the notes provided with these financial results, Capcom noted that there were "no big hits" among its mobile lineup.