Capcom's mobile revenue falls 40 per cent
Nine-month fiscal results show weak returns on mobile, Dead Rising 3 sells a million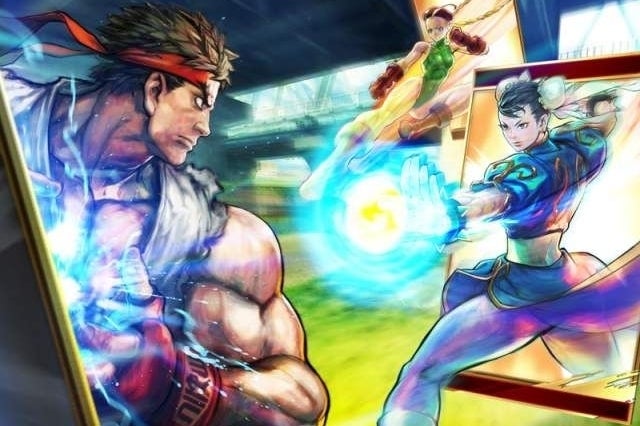 Capcom's mobile business has suffered this fiscal year, with revenue dropping by 40 per cent at the nine-month point.
In the first nine-months of the fiscal year ending March 31, 2014, Capcom's Mobile Contents business earned ¥5.2 billion ($51 million) in revenue, down from ¥8.6 billion ($84 million) in the same period the previous year. That's a drop of more than 39 per cent, and a clear sign of struggle in a business that, thanks to the success of Smurf's Village, once showed great promise for the company's future.
In material distributed to investors, Capcom acknowledged the lack of successful titles in a market that yields high profits. Among others, It is planning to release Street Fighter Battle Combination on iOS before the close of the fiscal year.
Overall, Capcom's Digital Contents division - which includes mobile - showed signs of improvements, earning ¥56 billion ($549 million) revenue, 13 per cent more than the previous year. Digital sales - including DLC and full-game downloads - also improved, hitting ¥7.7 billion ($75 million), 10 per cent higher than forecast for the entire year. However, the cost of doing business was higher, and the division's operating income fell 5.5 per cent to ¥7.3 billion ($72 million).
Capcom's strongest performer was Monster Hunter 4, which has now sold 4 million copies despite only being available in Japan. Dead Rising 3, an Xbox One launch title, sold 1 million copies, with a further 200,000 sales expected by the end of the fiscal year.
Across the whole company, Capcom earned ¥75.2 billion ($737 million) in revenue, up 3.5 per cent, and ¥5.9 billion ($58 million) in net profit, down 10.3 per cent. The company also benefited from the favourable exchange rate, to the tune of ¥662 million ($6.5 million).
Last month, Capcom CEO Kenzo Tsujimoto pledged to hire 100 new developers every year for the next five years in an effort to reinvigorate the business.