What to do when bringing big-name IP into your mobile game
FunPlus' Bob Slinn shares lessons from bringing Joker and The Walking Dead into its zombie strategy hit State of Survival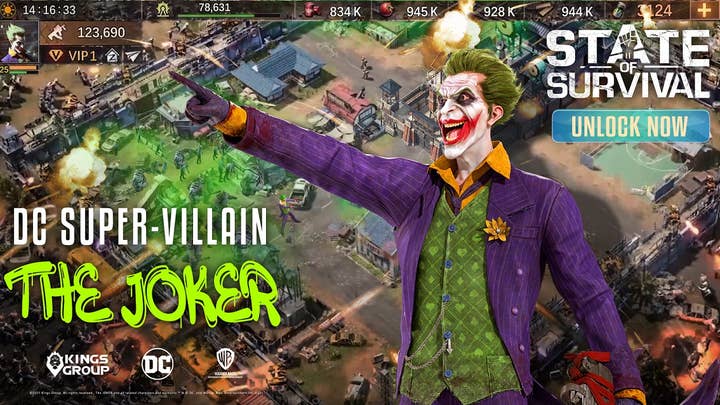 Many of the world's top intellectual properties (IPs) are increasingly being leveraged in the mobile games space, originating from sectors including film, comic books, and video games. No one denies that there is an exorbitant amount of IPs that are available to mobile game makers but it's critically important to use the appropriate criteria to determine which IPs will translate into mobile game success.
This past year, FunPlus has notably collaborated with AMC and DC to integrate The Walking Dead and The Joker, respectively, into State of Survival. So much was learned along the way but the hope for every mobile game publisher is to have your IP integration stand out in a crowded and heavily competitive marketplace.
"For major publishers, it makes no sense to work with IP that isn't being supported by current marketing"
Like other major publishers, FunPlus is always interested in exploring tier one possibilities for new game opportunities. Candidly, you'll only generate diminishing returns on working with tier two or three or even evergreen IPs. That's why it's critical to have high impact IPs during this moment in time.
The competition for gameplay in today's global environment is robust and the selection of tier one IPs is equally as important as the actual game development. Don't look at IPs that are not in today's zeitgeist, or not global or not on brand. For major publishers, it makes no sense to work with IP that isn't being supported by current marketing i.e., a film or television property.
On occasion, an IP may work in a selected market but it requires a very specific campaign or reason to justify the effort and expense to select that IP for that market.
Know what you're licensing
Before you embark on securing an IP for your game, there are several licensing elements you need to be made aware of -- in other words, be aware of what you're licensing.
You need to be 100% clear of the following rights issues before any decision is made to license the IP, including understanding any potential limitations such as platforms, use of the character in the game and in marketing materials, global usage and fully recognizing any other potential character-related limitation.
Allow your legal department to carefully review the licensing agreement because you want to fully optimize this opportunity to develop a popular game using the IP from another organization.
At the end of the day, you want to make it meaningful and appealing to your audience and leave the impression that this is your creation and that you own the experience.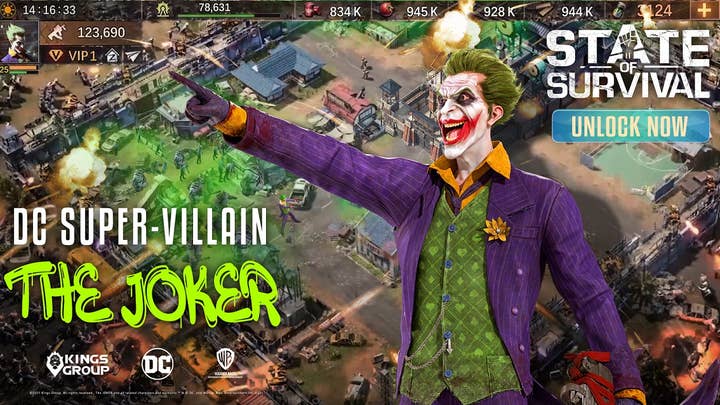 For example, for our State of Survival game, we licensed The Joker from Warner Bros Interactive Entertainment on behalf of DC. After discussing with them, we licensed The Joker from the comics. The reason for this was that it gave us the most amount of freedom to make a version of The Joker that would transition seamlessly into our game visually while adding a powerful component that the game's audience would embrace.
We were aware that The Joker wasn't an obvious fit for State of Survival, but we carefully integrated this character and his universe into the storyline. This led to a credible storyline resulting in increased engagement from long term players.
Working with the IP owner
Once you license the IP, it's wise to maintain a solid and collaborative relationship with the IP owner. Their intimate knowledge of the IP's DNA can really work to your benefit. So, rather than operating autonomously, think collaboratively.
Keep them informed of your progress -- both from a game development and marketing perspective. There's a good chance they have contacts or advice that can minimize delays and actually support what you're doing with their assistance.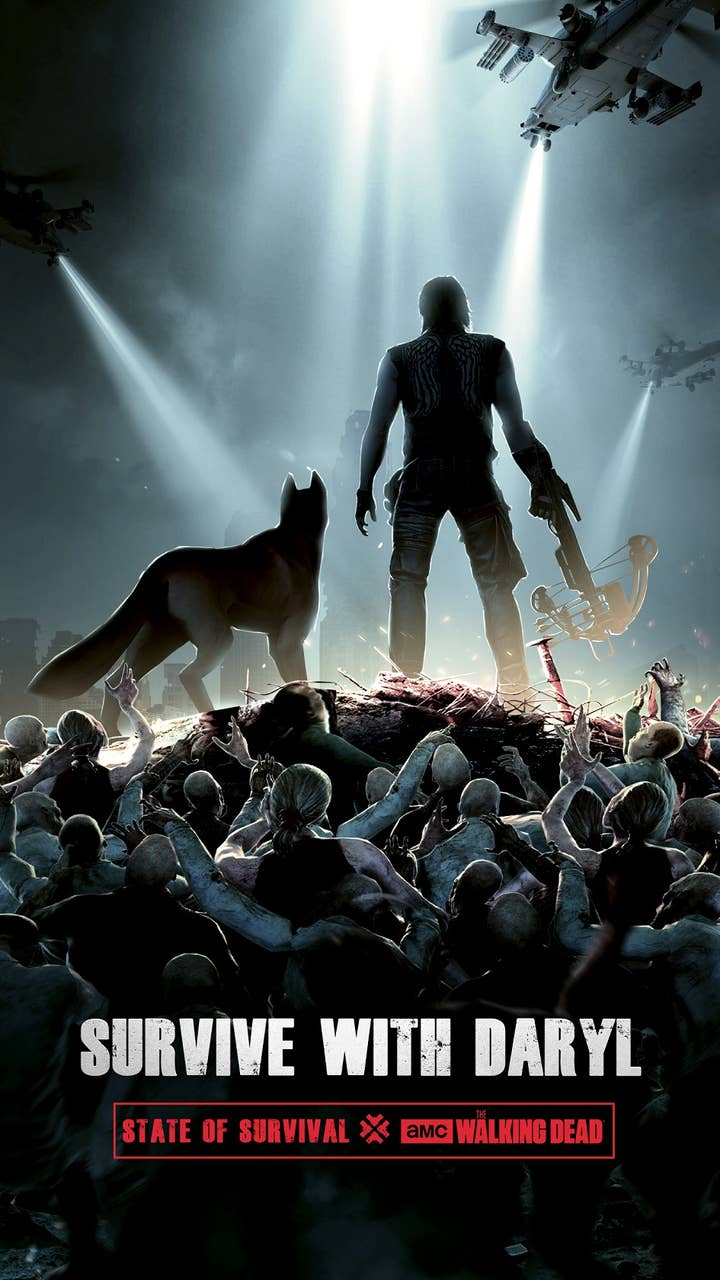 In many cases, because the IP is current and vibrant, there may be opportunities that arise where you can be included in their marketing activities or the activities of another licensee. We found that to be the case with AMC's The Walking Dead when we licensed the Daryl Dixon character as a playable hero voiced by actor Norman Reedus in our State of Survival game.
We were able to tap into various marketing activities developed by the AMC network during the 2021 year -- in addition to creating our own promotional programs.
With the additions of Daryl Dixon and The Joker, we understood that you couldn't just take popular characters and integrate them into the story. Therefore, we always kept the foundational premise of State of Survival intact and maintained a close relationship with our community of players to ensure that we wouldn't do anything to compromise the integrity of the game itself.
Make each deal a win-win
When working with your IP partner, the objective is to establish a win-win scenario for both parties seeking an exchange of value for each. Whereas the game developer provides engagement for its audience, the IP partner now has the opportunity to tap into and engage with this new audience.
The game developer is creating a whole new interactive experience and context for an IP that may have only been linear to this point. The game has the ability to broaden narratives and storylines -- a challenge for the IP in a linear world. By doing so, these games as well as the IP attract newer and more diversified audiences thus making user acquisition more efficient.
One cautionary note: new IP cannot be treated simply as a marketing vehicle. Just stamping the IP's recognized logo on your game and expecting huge numbers in return is a recipe for disaster -- not only for your game but for your reputation.
It comes down to one thing: credibility. For example, when we have licensed high profile IPs, our first step is to reach out to the community and ask players what they're most excited about. An extensive amount of research with our community and stakeholders has been the key to our success. Credibility creates more authentic connections.
Separately, as part of your research, immerse yourself into broader industry trends and you'll soon see that there is a passion and desire for authenticity in games.
As we embark into the new year, we're seeing that the rules of IP and the normal cycles are being turned on their heads. Look at Arkane as an example. League of Legends spawned a series that's integrated back into a game via Ruined King, basically creating a virtuous loop.
For FunPlus, we believe that the next big IP will originate in games.
Bob Slinn is VP of business development at FunPlus, where he's heading the company's Western market strategic business development efforts.