What is the industry looking forward to in 2019?
Most anticipated games, sporting victories, disruption, innovation and more on leaders' wishlists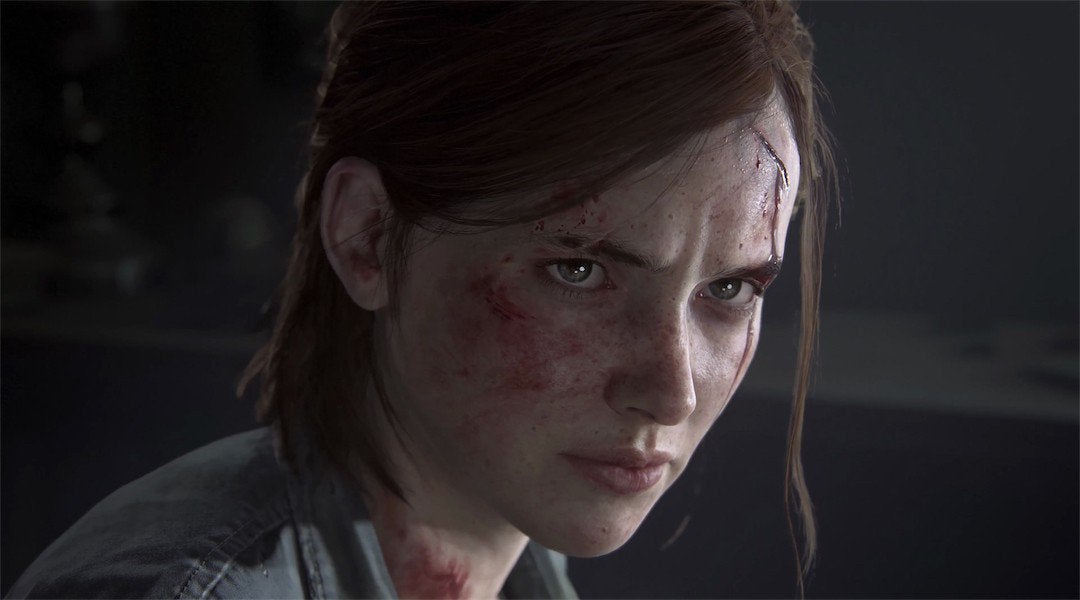 The New Year has rolled around, and with it comes fresh waves of speculation, anticipation and hope.
Having already asked a variety of notable publishers, developers and other executives for their highlights of 2018, it was only fitting to also ask for their thoughts on the year ahead.
Here's what the industry is most looking forward to in 2019...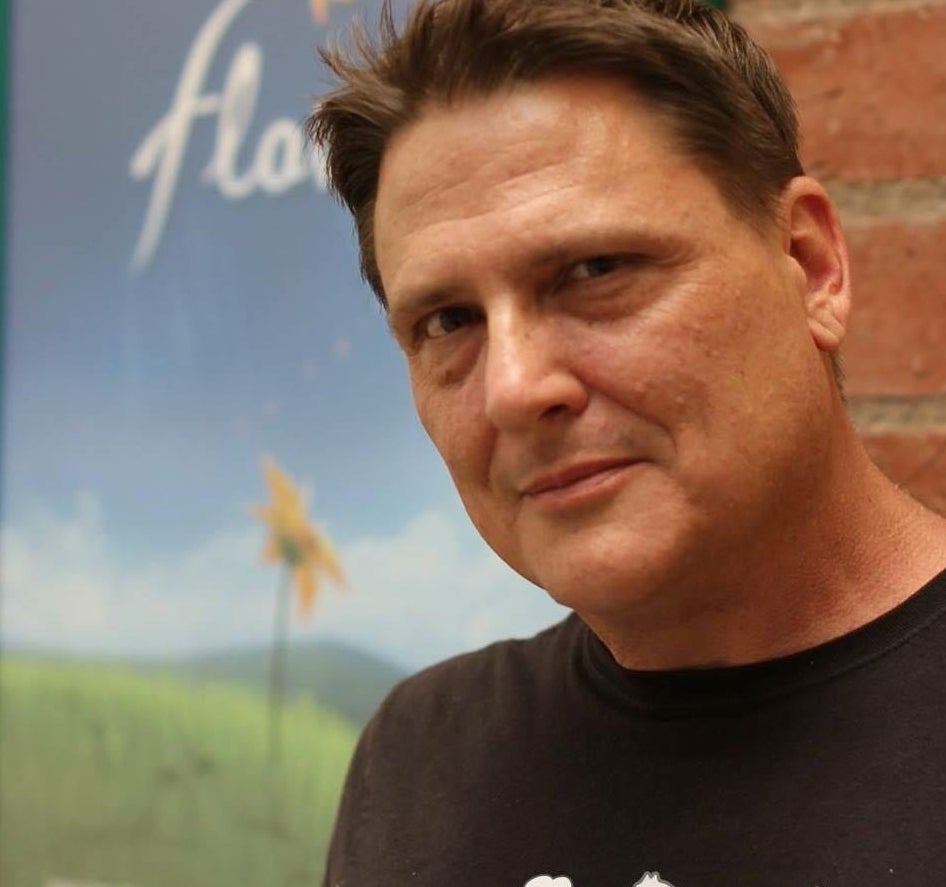 Eric Koch, VP of Production, Thatgamecompany
I feel like there will be a sea of change on the horizon across publishing and distribution and for the projects they will add an halo effect to. I see new platform holders emerging to rival the traditional ones, along with the inevitable overabundance of streaming and subscription services.
There will be a battle for content between these new rivals like we've never seen before, which will provide ample financing for more "fringe" experiences and some new potential star developers. By the end of 2019, there could be another turn in what the gaming landscape could look like. It's an exciting and unpredictable time for sure.
Jamie Jackson, co-founder and CCO, Mythical Games
2019 is going to be the year of the Battle Royale...wait...Joke. I think indie games are going to continue their meteoric rise. Giant game franchises are losing ground to innovation and creativity, I see more and more indie games making big moves in 2019.
The search for the 'Oasis'-type game from Ready Player One will allow us to choose our adventure, but I don't see the war on graphics winning. I do see less boundaries, and more sandbox games being the breakthrough though. The focus on cross-platforms this year was the beginning of finding that 'Oasis'. Blockchain technology is going to change the industry. As designers truly understand what blockchain tech is, it's going to be the new battleground.
Marie-Claire Isaaman, CEO, Women In Games
The increasing willingness of companies, studios and educational providers to support and sponsor Women in Games is truly heartening. It means we can professionalise the organisation beyond its grassroots beginnings and start to develop long-term strategies that have meaningful impacts. Raising awareness of inequality and lack of diversity is always important, but the next steps have to be actually doing something about it. So I'm really looking forward to announcing and leading the new initiatives for change Women in Games has planned for 2019.
Beyond that, I can't wait for Media Molecule's Dreams to be released. It promises to be a truly playful experience that seeks to harness creativity in both innovative and delightful ways. Sounds perfect to me!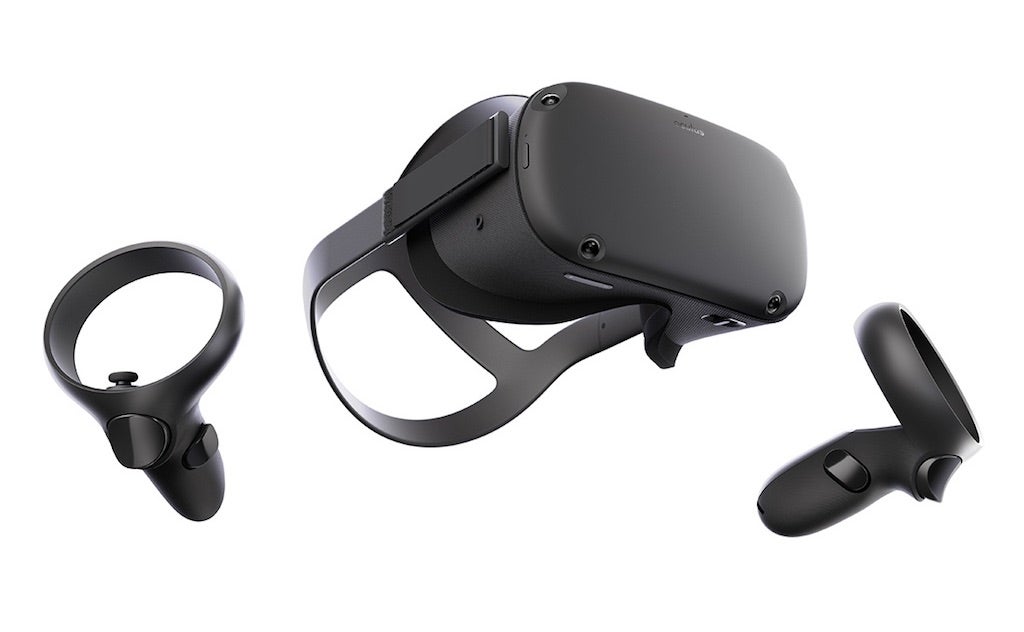 Shahid Ahmad, founder, Ultimatum Games
I'm looking forward very much to the release of the Oculus Quest, because if done right, it has the potential to broaden the appeal of VR. Getting rid of those cables and delivering a powerful, immersive six-degrees-of-freedom experience could be a big step in the evolution of VR.
I'm also curious about seeing how many more people jump on the streaming and subscription bandwagons. And of course, I look forward to seeing if Liverpool can finally win the Premier League.
Jason Kingsley, Rebellion
I think a lot of us are thinking about what's around the generational corner, so to speak. It's great to see all of the first parties in a strong position, and the world of video games continues to expand and grow rapidly. It's very exciting.
Jack Attridge, co-founder and creative director, FlavourWorks
I'm looking forward to some fresh London-based Immersive Theatre, cross-industry collaborations, unannounced things, becoming an uncle, and the launch of Flavourworks' first game Erica.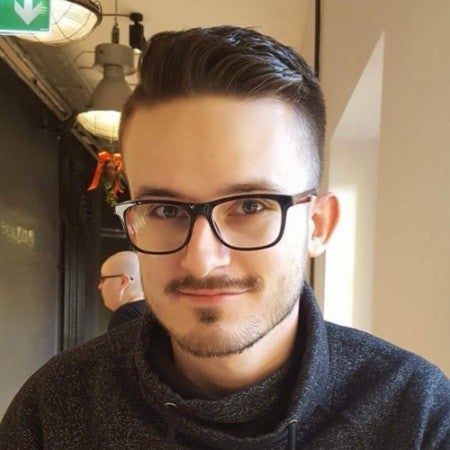 Mateusz Tomaszkiewicz, game director (Thronebreaker), CD Projekt Red
There's a number of games on my most wanted list for 2019. Ori and the Will of the Wisps is shaping up to be an adventure just as beautiful and emotional as the first game. I'm a huge Dark Souls and Bloodborne fan, so obviously I can't wait to play Sekiro: Shadows Die Twice and experience the new ways which From Software has thought up to test players.
I'm also looking forward to seeing more of Ghost of Tsushima, which is probably my most anticipated game right now - the gameplay shown at E3 was simply jaw-dropping and the combat looks to be just as visceral as one would expect for a samurai game. And as a someone who's really into RPGs and The Elder Scrolls, I can't imagine 2019 without some new info on The Elder Scrolls VI.
Gina Jackson, Head of Games, The Imaginarium
I'm looking forward to many thing. Further disruption in the PC market including the growth and success of cloud gaming. Seeing the first apprentice start on the Games Community Manager apprenticeship. Visiting the National Video Games Museum in Sheffield. Raising more money through digitally distributed game bundles for GamesAid. The UK Games Industry Mug Collection tour. Plus, the return of the El Clasicoast Derby as both Southampton and Portsmouth return to the Championship.
Rui Casais, CEO, Funcom
I'm really looking forward to the next expansion of Civilization VI, and looking forward to getting fit and ready for my second Dan Black Belt exam in Judo.
Business wise, the PC store wars have definitely started and it'll be interesting to see how it develops. While I'm not placing any bets, I have no doubts that between the new stores popping up and the growth of game subscription services, we're in for another round of changes in the next couple of years. But that's how our industry is -- never a dull moment!
Josh Bakken, Exec Producer & Head of Innovation, Tapas Media
I think 2019 will be a year that provides more evidence of a trend that play is not owned by AAA, and I predict new AAA titles will struggle. I also think gaming in general will move more towards greater mid-core, casual, and hyper-casual experiences, but at the same time I think there will be a growing and somewhat contagious enthusiasm for competitive games/esports with already established brands. A perfect example, I think, is that League of Legends World Championships will get more unique viewers than the Super Bowl in 2019.
However, above all else, the sheer deluge of high quality indie games looking to drop in 2019 (games like 'Indivisible' and 'Bloodstained') cannot be ignored and developments in the indie game ecosystem is what I am personally most excited about.
Raul Rubio, CEO, Tequila Works
The year ahead is packed with amazing titles, either indie, AA, AAA or AAAA (yeah, that's a thing). In alphabetic order, these are the ones I can't wait for: Dreams, In the Valley of Gods, Judgement, Ori and the Will of the Wisps, Resident Evil 2 Remake, Sable, Sea of Solitude, The Last Campfire, The Last Night, The Last of Us Part 2, Town (working title) by Game Freak, Travis Strikes Again: No More Heroes, Tunic, Untitled Goose Game -- and many, many more.
2019 is going to be a very important year for everyone -- and hopefully for us too. I definitely won't miss GDC and E3 in 2019. Expect one-off events as the big ones avoid competition to get all the spotlights and likes they can. Can't talk about it yet but there's something super exciting in the horizon... seeing the pieces being set for the game ahead of the next decade as the world itself reshapes around you is vertigo-inducing. But remember, we are just tiny creatures trying to survive as hellish fragments of heavens alter our ecosystem and the world as we know it forever.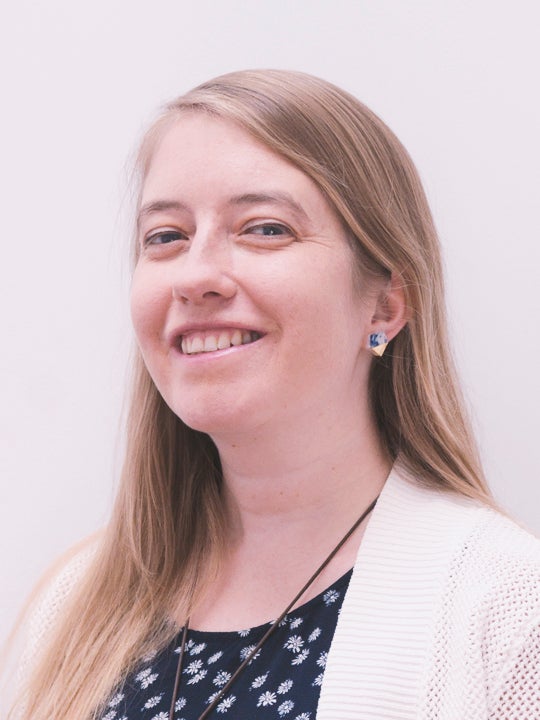 Tanya Short, creative director, Kitfox Games
It looks like we're getting both Ooblets and Mineko's Night Market, so I don't even know how I'm supposed to go to work in the morning instead of petting (and planting?) my cute pets all day. I also contributed to a textbook (Procedural Storytelling in Game Design) coming out next year, but I think I'm going to avoid reading it, so that shouldn't take up too much of my time.
Honestly, I hope 2019 is the year that all of the feminist orgs start turning their attention more to women already in the game and tech industries, instead of focusing on aspiring/junior devs, since I think retention of seniors and moms is the area we most need to work on. We've started doing some first steps with Pixelles, but it feels like new territory and it really shouldn't.
Eric Bright, VP of merchandising, GameStop
I want three things in 2019:
1. To find the time to play more games.
2. To see what surprises awaits us at E3.
3. To find out how the Marvel world reverses the "The Snap".
Siobhan Reddy, co-founder and studio director, Media Molecule
2019 is going to bring me a new From Software game, Sekiro: Shadows Die Twice, which is very exciting to me. Plus, lots of my friends will have finished the games they are working on, so I hope to spend time with them -- and one of my nieces is now of games-playing age and so am looking forward to Oz/UK gaming sessions with her... in Dreams.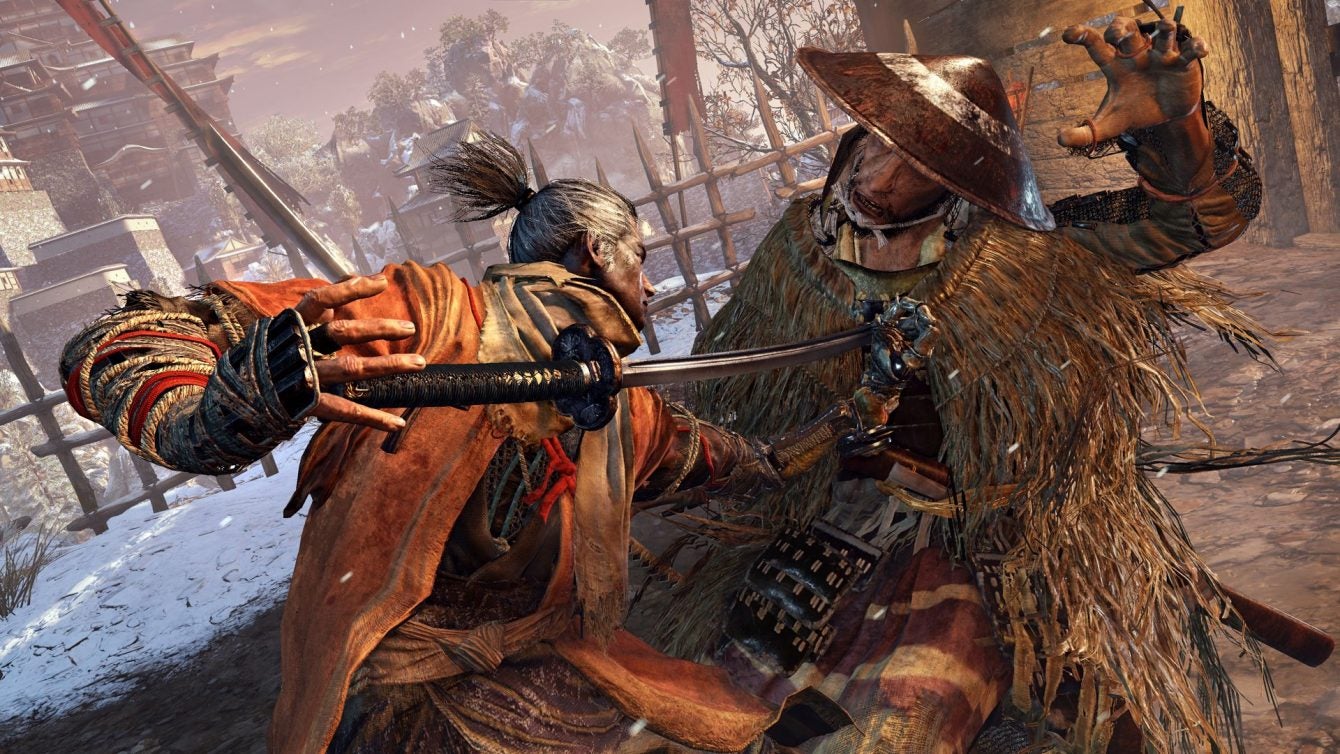 Jen MacLean, director, IGDA
I need to know more about Dragon Age 4; Solas and I have some unfinished business to settle. I'm also looking forward to playing Kingdom Hearts III and sinking a few (more) hundred hours into Civ 6, thanks to the Gathering Storm expansion. And I can't wait to see if Captain Marvel can knock Black Panther out of the 'Best MCU Movie' spot.
More importantly, I'm hoping to see the games industry continue to take steps to ethically and responsibly monetise players, and to pay more attention to making game development a sustainable career. We need to talk more about mental health in game development, how game developers can build long-term careers without having to uproot their families every few years, and how we're preparing students for careers in game development, and I'm excited to be part of those conversations.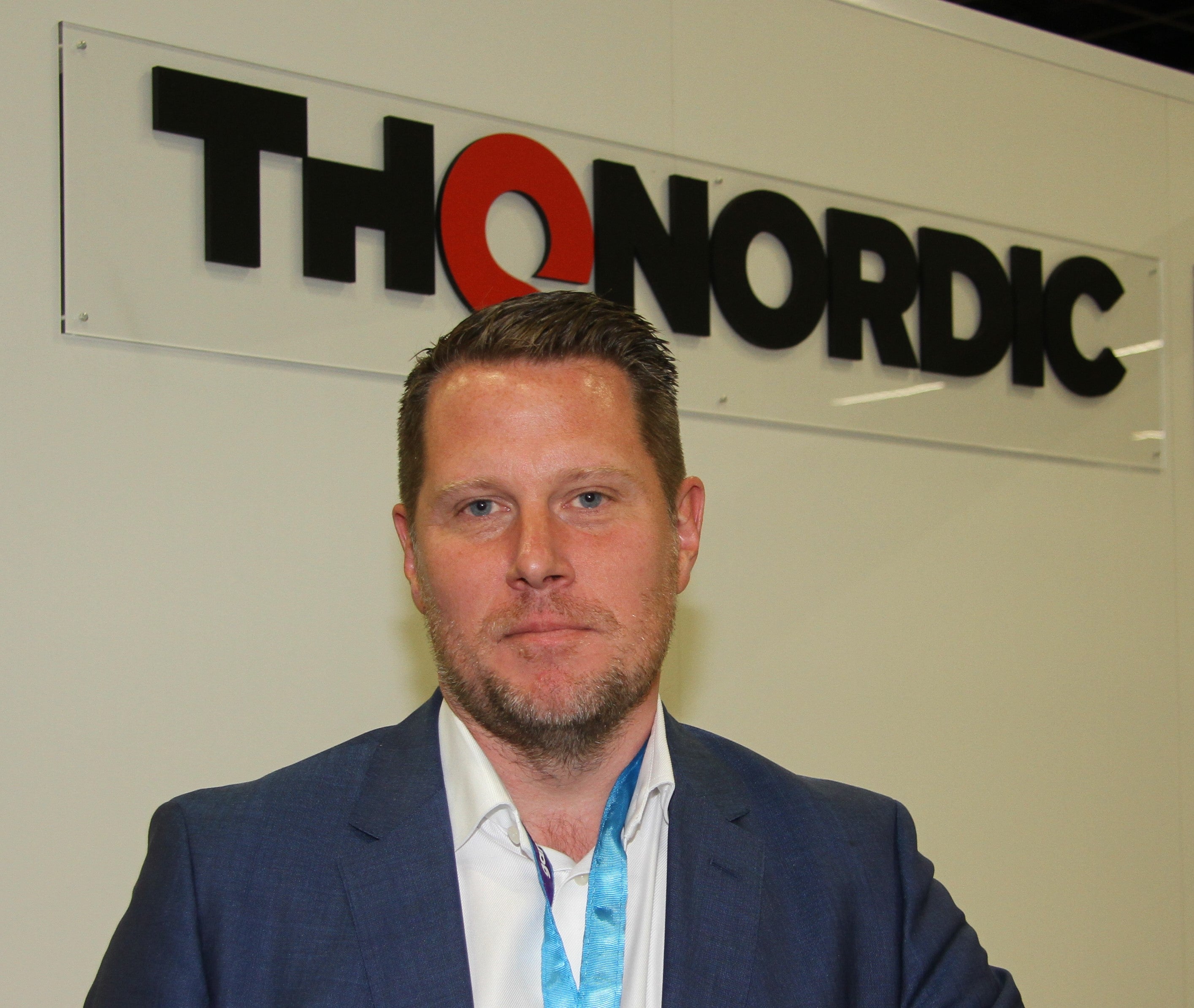 Lars Wingefors, CEO, THQ Nordic
We are still a true Swedish independent underdog with just 0.3% of the global market so my neverending wishlist and ambition will certainly keep us busy also next year. It will also be exciting to follow our releases of upcoming games such as Metro Exodus, Biomutant, Satisfactory, Wreckfest among many others.
I'm keen to learn more about new platforms, generations and technologies from our industry friends. And personally I'm really looking forward to some skiing with my family. Our youngest and third child, Judith, just turned three and it's now her time to learn how to beat the slopes.
Ken Wong, founder and creative director, Mountains
In 2019, I'm looking forward to being a better leader. I've learnt so much in the past few years, and I've been making a lot of changes to how I manage my team. I'm excited to support them and help them grow in new ways in the next year.
Gavin Price, MD and creative lead, Playtonic Games
I look forward to persevering with teaching my son about Zelda and boy Zelda, young boy Zelda and cartoon boy Zelda in Smash, and continuing to discuss why I believe they could beat up the Paw Patrol if they get added to the roster. They'd Smash attack the shit out of them, he just doesn't get it… (and the dog in the Duck Hunt duo isn't helping my case either).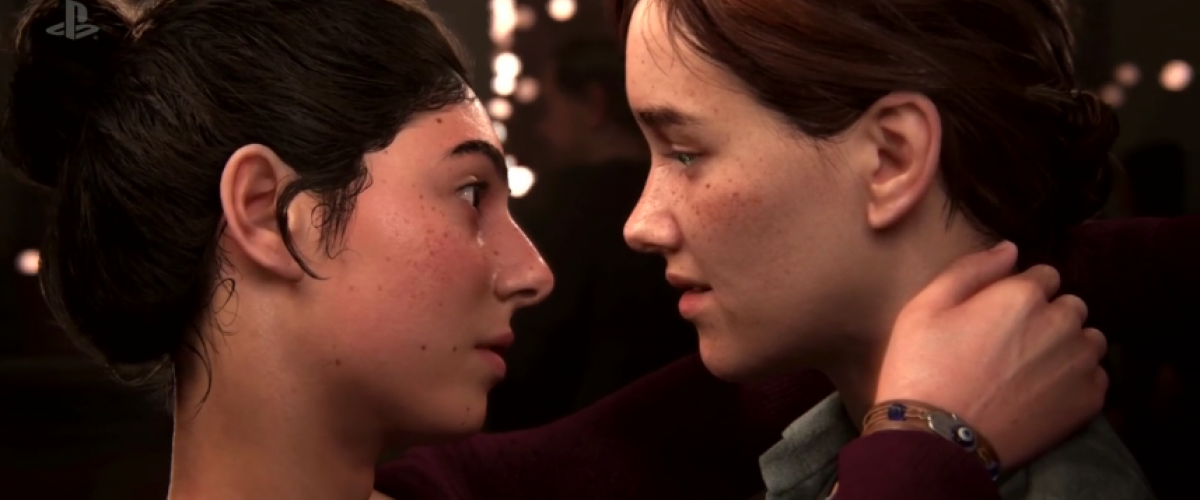 Ian Livingstone, industry veteran
There are always lots of new games to look forward to each year, and 2019 is no exception. Whilst there are no super-mega sequels like a new GTA or Red Dead, there are some mouth-watering games coming our way -- The Last of Us: Part2, Crackdown 3, Gears of War 5, Metro Exodus and Sea of Solitude.
As a lifelong Manchester City fan, I'm looking forward to going (fingers crossed) to Madrid to watch the mighty blues win (fingers crossed) the Champions League Final. The GamesAid charity golf day is always great fun for great cause and an industry highlight. Next year I will be hacking my way around The Grove as usual, taking lumps out of the sleek fairways in the name of charity.
I plan to visit the National Videogame Museum in Sheffield several times next year to support the brilliant cultural work being done there. Finally, I'm looking forward to the publication of my new Fighting Fantasy gamebook in August, 37 years after the first one.
But there is one thing I am absolutely not looking forward to at all - my 70th birthday. Surely it can't be true...
Rami Ismail, co-founder, Vlambeer
I think the most exciting thing about 2019 is that I have no idea what it is going to bring. There are so many balls up in the air that it's hard to say which ones will be caught, which ones will drop, and which ones will continue to be in the air for all of 2019 -- and that's honestly exactly the way I like video games. Even if you hear most behind-the-scenes conversation, the industry remains unpredictable, but always chasing something new and interesting.