What crisis? Xbox plays its hand, and it's impressive | Opinion
At its not-E3 showcase, Microsoft delivered a reminder of what it has to come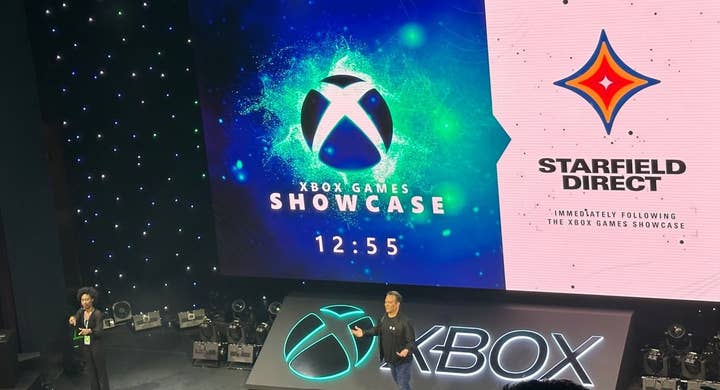 Ahead of Xbox's latest showcase, Phil Spencer took to the stage to speak with fans.
During it, he apologised for being emotional on a podcast – referring to his appearance on Kinda Funny, where he reacted to the poor performance of Bethesda's Redfall, and expressed his frustration with the console business.
I don't believe he should apologise for anything. And, frankly, the hyperbole surrounding Xbox's struggles in recent times felt overblown and premature.
There's no denying Redfall was disappointing, but that's not a fair reflection of Xbox's output in recent times. The game arrived just a few months after the superb Hi-Fi Rush and Pentiment. They've not all been AAA blockbusters, but Xbox's teams have been – on the whole – delivering the goods.
Nevertheless, sentiment has been low. A disappointing game launch, the CMA blocking the Activision Blizzard deal, and mixed financial results all coincided at the same time. Put together and things look bleak, but individually, these were moments of disappointment, rather than crisis.
A lot of Xbox's struggles, at least in terms of its release slate, have been a little unfortunate. Many of its acquisitions were in the middle of developing multi-platform games, and in some cases were committed to PS5 exclusives. When those games finished up, these teams were then faced with starting new projects in a pandemic world, with remote and hybrid working slowing down development and ideation.
COVID also made it far harder when it comes to retaining and on-boarding employees, which is what the likes of Playground Games, Rare and The Initiative were the middle of doing as they looked to scale up their new AAA teams. Microsoft isn't alone in these struggles, but whereas Sony and Nintendo were able to spread things out to plug the gaps, Xbox wasn't so fortunate.
Regardless, going into its not-E3 showcase, Xbox was on the back foot. Players needed to see some big games, and on that front, the show delivered. We saw plenty of sizeable, promising projects, and we're finally getting close to playing them.
If I wanted to be cynical, I could point to how the vast majority of the games on show were all scheduled for 2024 at the earliest, we didn't see a lot of gameplay, and there were an abundance of fantasy action games. Those are fair observations, but considering we're getting to see a lot of Starfield and Forza Motorsport this week, two of Xbox's biggest titles and scheduled for release this year, I'm not sure that really mattered.
"We're finally seeing exclusive games from some of those big studios that Xbox had acquired"
What's more, we're finally seeing exclusive games from some of those big studios that Xbox had acquired. Obsidian, Playground Games, Compulsion, Ninja Theory and inXile were all here. And they were showing big AAA projects, rather than the smaller, more experimental titles that we had been seeing up until this point (games like Bleeding Edge, Hi-Fi Rush and Grounded). Avowed, Fable and Hellblade, in particular, drawing strong reactions to those watching the livestream in LA.
It was a wall-to-wall big titles, including a strong slate of new IP, and there were a few surprises, too, such as the team-up between Rare and LucasArts on the Sea of Thieves/Monkey Island cross-over we all deserve. What's more, we know there are more games to come, with Perfect Dark and Everwild still missing in action.
Xbox has played its hand for the next 18 months. There remains little visibility on PlayStation's line-up post Spider-Man 2 in October, and Nintendo (yes it's a competitor) has almost no games on its release schedule beyond next month's Pikmin 4. Both companies have more to show, of course, but now they know what they're up against, and it's an intimidating slate.
Until those games are here, it's all just potential. I've witnessed numerous strong Xbox showcases in recent years, only for things to slip or fall over. Xbox will know it needs to start walking the walk, after so many years of talking. And that begins in September with the highly anticipated Starfield. It simply has to deliver.
But after a shaky few months, Xbox put on a strong, confident showing, and a reminder that for this generation (whatever that means these days), the best is very much still to come.