Wargaming CEO: Companies too "emotionally attached" to change business models
Hybrid models do not work, go 100% free-to-play, urges Victor Kislyi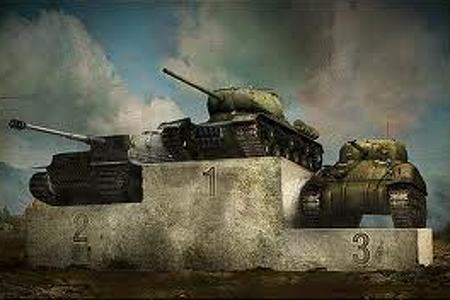 Games developers are too attached to the old ways of selling their games, leaving customer's money on the table by offering too many ways to pay for a game they like.
According to Victor Kislyi, CEO of World of Tanks developer Wargaming.net, attaching a hybrid model to a game - offering free-to-play, subscriptions and one off payments - over-complicate the process and highlight that a game was never originally conceived as a true free-to-play product.
"Games go free-to-play every other day," said Kislyi , speaking at GDC Europe today. "Big or medium sized companies owning existing IPs or existing subscription games, they naturally think to add some virtual items shops or do some monetisation and it will be free to play, right? Some could pull it off but really very few. Subscription is a subscription concept, it was designed as a subscription game and you can not change that into free-to-play overnight," he added.
"The set price does not cater to those who are willing to pay less, but interestingly you also reject those that are willing to pay more"

Victor Kislyi, Wargaming.net
Many online games have gone free-to-play, the most recent of which was Bioware and EA's Star Wars: The Old Republic, which offers free play up to level 50, as well as a one off price and a continued monthly subscription.
"Hybrid, again, [developers] are so emotionally attached to the old days of retail and the box, which is a guaranteed revenue on day one. They think to themselves 'we do free-to-play, we do virtual items to sell, but let's keep the box or keep the subscription.' This is how they talk. This is wrong," said Kislyi.
"The essential problem of the box is that as soon as you have a fixed price point you cannot overcome that. When you set up any price there are only a certain amount of people who are ready to pay this price. It's a very narrow corridor."
"The people who are not willing to pay $60 or $10 a month for subscription or 99 cents per mobile app, you lose them. They don't enter, ever. They never have a chance to look at your game, to enjoy it for a day or a week. The set price does not cater to those who are willing to pay less, but interestingly you also reject those that are willing to pay more. There are people who would pay for a box of Starcraft for $300 but you've lost them."
World of Tanks is a massive global success. It has over 35 million registrations after two years on the market, with the company behind it growing from 120 to 1000 staff.
"With free-to-play you can have your game in front of dozens of millions of people and then it's up to them if they want to pay. A small percentage of millions is still golden," offered Kislyi. "There's no hybrid, there's no subscription-plus. There are exceptions but in general only 100 per cent mobile will rule the world."