Wargaming fires World of Tanks' creative director following pro-Russia statements
Company pauses advertising in Ukraine, donates $1 million to Ukrainian Red Cross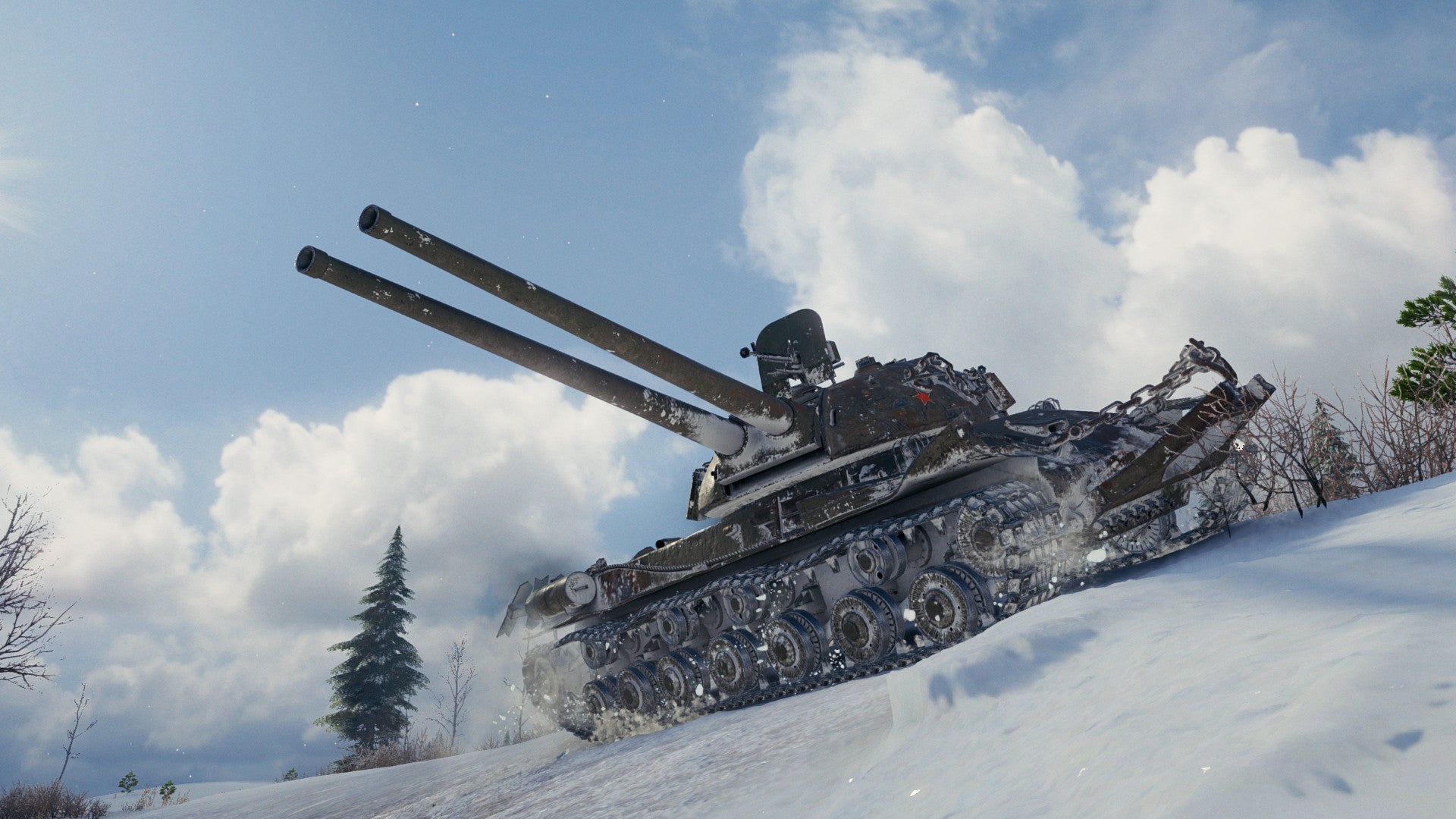 Wargaming, the studio behind World of Tanks, has fired creator director Sergey Burkatovskiy after he publicly supported Russia's invasion of Ukraine, where hundreds of its team are based in the country's capital, Kyiv.
In a since-deleted Facebook message, Burkatovskiy allegedly cited his support of "the operation of the Armed Forces of the Russian Federation, the DPR [Donetsk People's Republic] and the LPR [Luhansk People's Republic]."
A day later, Burkatovskiy posted another message to Facebook, this one stating he had "broke up with the VG", with VG widely thought to translate to "WG", his employer Wargaming.
"Sergey Burkatovskiy expressed his personal opinion on social media which categorically does not reflect the position of the company," a Wargaming representative later confirmed to PC Gamer. "He has been let go and is no longer at the company."
In a related issue, the company has also clarified a statement it sent to World of Tanks affiliates after it decided to resume advertising campaigns that were taken offline when the Ukrainian invasion commenced. After removing images of military vehicles that some may find distressing in the current climate, the firm decided not to resume its advertising program in Ukraine, which left some confused about Wargaming's position on the conflict.
"At Wargaming, the safety and security of our employees is the top priority," the Wargaming rep clarified. "Currently, all available company resources are helping and supporting our 550+ colleagues: providing them with alternate housing, early salary payments, additional funds to aid travel and relocation.
"We are helping our employees' families to travel to neighbouring countries and organising accommodation for them. And lastly, today Wargaming Kyiv is donating $1 million to the Ukrainian Red Cross. These funds will be used to support Ukrainian hospitals and doctors, those citizens who have been displaced and other vital activities of the humanitarian organisation as is needed."
The games industry is calling for industry and player support as Ukraine suffers attacks from Russian military forces. Studios with employees in Ukraine -- including Ubisoft, TinyBuild, and Playrix -- have detailed support and relocation efforts, whilst companies like Embracer, Bungie, 11 Bit Studios, GSC Game World, and CD Projekt are donating to aid efforts.