World of Warships contributors quit game over loot boxes
Prominent community content creators leave in protest over monetization practices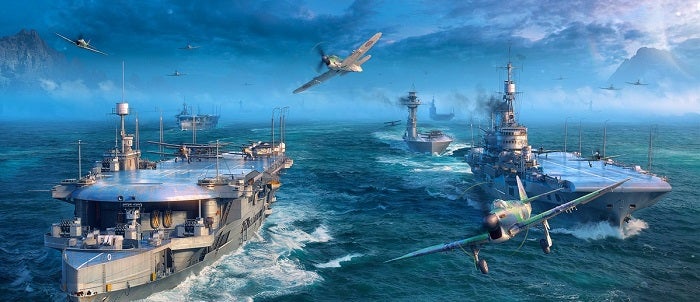 A number of World of Warships content creators have left the title's official community contributor program over monetization concerns.
As reported by MassivelyOp a recent change to an in-game item from a one-time purchase to a randomized reward caused player unrest.
This month the studio released the USS Missouri battleship, which was originally advertised as directly purchasable with in-game currency, but later was made exclusive to the game's loot box mechanic.
In response to this and the game's ongoing monetization practices, content creators and contributors such as Little White Mouse, Paul "MightyJingles" Charlton, streamer Flambass and others quit the game in protest.
Charlton said in a statement announcing his departure that playing the game has become toxic in the last few years. Charlton took particular exception to "the increasingly aggressive monetization and implementation of gambling mechanics into a game marketed to children as young as the age of seven..."
Yesterday, developer Wargaming responded to the departures via its official forums.
"We understand that there are several causes that have led us to this situation and that we have upset and disappointed many of our [community contributors] and players," the post said.
The statement named a number of issues that would be addressed, but didn't specifically name loot boxes. The studio did note that an alternative way to purchase the USS Missouri will be added eventually.