VR killer app, Red Dead 2 and Nintendo Switch top games industry's 2017 wish list
We ask leading indies and games industry figureheads about their highlights of the past year and most anticipated releases
The end of the year is a time for reflection, but also for casting an eye at the year ahead.
Over the past few weeks, we've already spoken to industry analysts about what they predict will be the big trends of 2017, pondered our favourite games of the past twelve months and collected some of the key facts and figures from the year into one handy infographic. As we prepare to bid a final farewell to 2016, we reached out to as many prominent games industry figures - from world-famous execs and visionaries to up-and-coming indie developers - to find out their favourite moments and what excites them most about the New Year.
Read on to find out their thoughts, then add your own in the comments below:
Hideo Kojima, founder, Kojima Productions
2016 was year one for virtual reality. Screen-viewing culture hadn't changed for about 120 years, so I think the impact of VR will significantly change entertainment, our daily lives, education, culture, and so on. I don't believe this to be only about games.
Looking ahead, for games, my pick would have to be Red Dead Redemption. My most anticipated film for 2017 is Blade Runner 2049.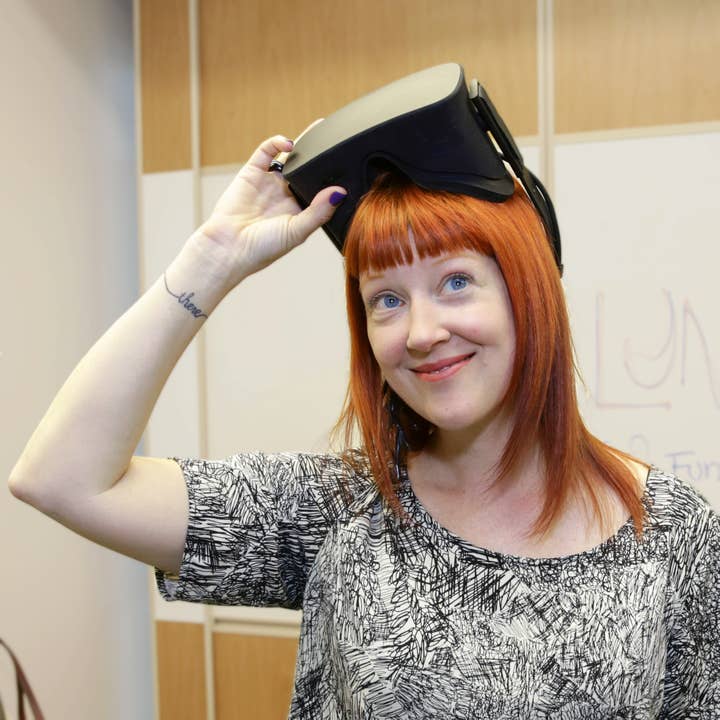 Robin Hunicke, co-founder, Funomena
Highlight of this year was definitely seeing games like Firewatch and Thumper released to critical acclaim. I've known the devs behind these titles for a long time, and to see them take the leap to indie status, and then release such great games really made my year. Hosting the GDC awards and seeing so many independent games nominated would be my close second. It's now more possible than ever to make a game with a small team and receive worldwide recognition - and that's amazing.
In 2017, I'm really looking forward to the release of Gorogoa, which Jake Roberts will be publishing with the help of our newest partner, Annapurna Interactive. It's a magical, beautiful game with so much depth and interesting thought behind it, and I can't wait to play it.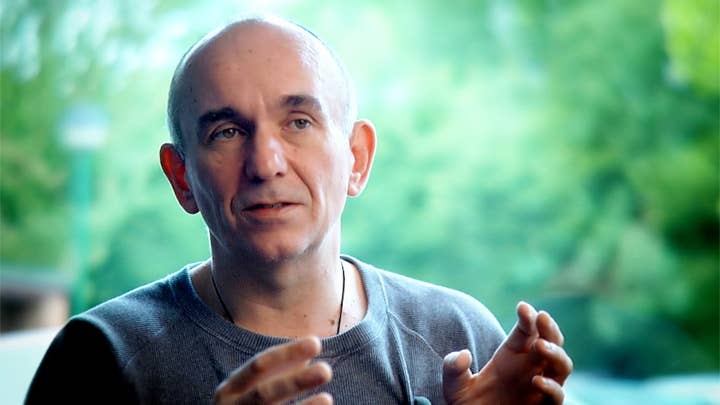 Peter Molyneux, founder, 22cans
Undoubtably the low point of the year was the closure of Lionhead studios. Obviously this was upsetting especially knowing the talented people who worked there, but more upsetting was the thought that there would be one less AAA studio working on original and unique titles.
The high point was the astounding success of Pokémon Go, the simple fact that this game reach more than 25 million daily users is amazing and shows the true potential of the games industry.
In 2017, maybe - just maybe - we will see a HalfLife 3. Gabe hinted that Valve had a team working on this. I also hope for a AAA mass market VR title that validates the attention that VR has been getting.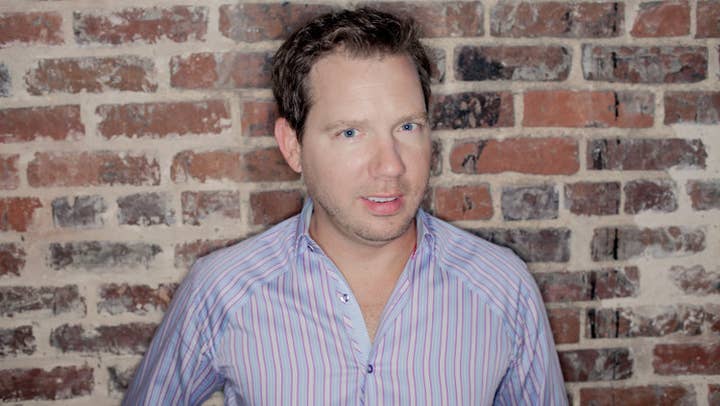 Cliff Bleszinski, CEO, Boss Key Productions
My highlight of 2016 was watching this business continue to evolve and morph in an unpredictable manner, yet again. AAA games are in a weird spot, digital downloads are bigger than ever, and VR is ever so slowly creeping into our lives. Too slowly, as a matter of fact. It was also nice to continue to grow our studio and work on our own title.
For 2017 I want to see where VR goes. I feel like my game habits lately are independent smaller titles on Steam and VR experiences and I skip most AAA games because many feel padded and desperate. So yes, I'll have my eye on VR and augmented reality closely as well.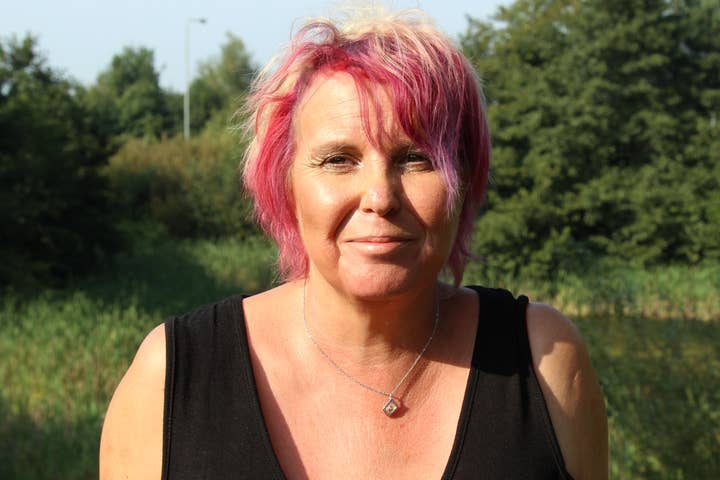 Debbie Bestwick, CEO, Team17
This year has been incredibly exciting for both Team17 and our industry as a whole. We've had quite a few major highlights but personally, I'm a huge Red Dead Redemption fan and I'd been waiting for an announcement all year so that was my big non-Team17 highlight.
Nintendo Switch equally excites me, and I can't wait to see more as Nintendo continue their unveil through to launch.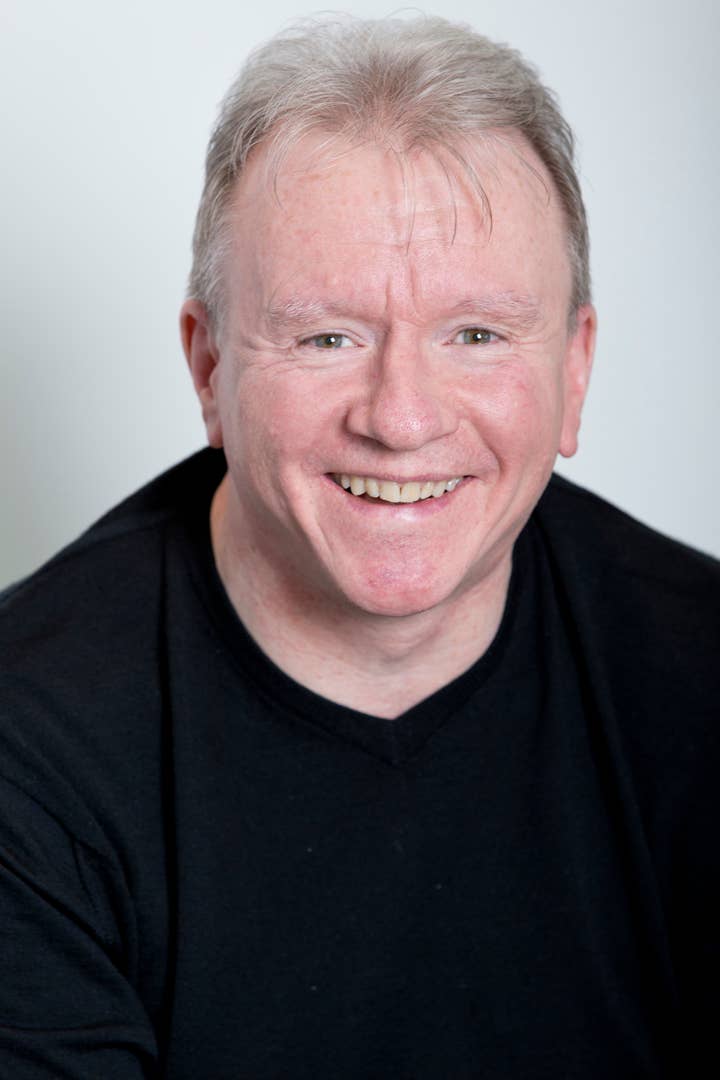 Jim Ryan, global head of marketing and sales, PlayStation
2016 will be defined as the year that VR truly established itself. Virtual reality has to be experienced to be believed. Players have always dreamt of actually being in the game - and VR actually fulfils that dream. We are only just scratching the surface of the potential for this incredible format, and I'm personally excited that we have plenty more in store for PS VR in the coming year.
Last year was all about the hardware, this year for our 50 million gamers, it is all going to be about the software. 2017 really does feel like it will be the best year to be a gamer - with a host of amazing games including amazing VR experiences and those taking advantage of the graphical prowess of 4K and HDR.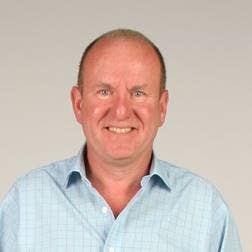 Ian Livingstone, various
Pokémon Go was another milestone in video games history, demonstrating the cultural and economic impact of this dynamic and wonderful industry.
Next year, I'm looking forward to Manchester City playing in the Champions League Final. Failing that, the release of Snake Pass from Sumo Digital, and also celebrating the 35th anniversary of Fighting Fantasy.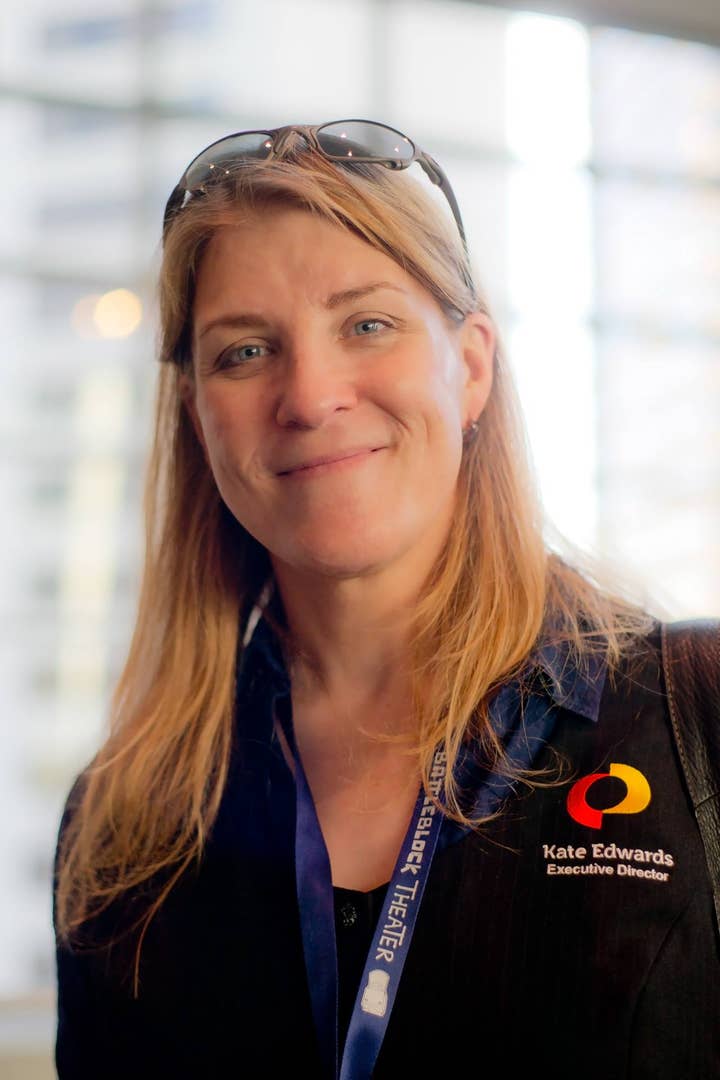 Kate Edwards, executive director, IGDA
While it's been happening for years, the full embrace of game development by many emerging market governments as a viable part of local economies has been incredibly encouraging. In my travels and discussions with many officials in 2016, I'm hearing a level of openness toward game development that still remains rare in some developed markets - including the US - with many governments seeing game development not only as a viable career path for their people but also as a potentially strong contributor to their national economy.
Looking ahead, since we are an industry driven in part by technology, I'm really interested to see how the Switch and Scorpio influence consoles as a viable platform, as well as if/how VR/AR continue to find their place with consumers -something really needs to break out in 2017 to maintain momentum.
"VR is now accessible for all kinds of players to experience games, and that means the ball can get rolling on the software side."

Mike Bithell, Volume developer
Mike Bithell, developer of Volume and Thomas Was Alone
This was the year quality VR hit mainstream store shelves. From PSVR to Google Daydream, it's now an accessible way for all kinds of players to experience games, and that means the ball can get rolling on the software side. The high end side of things also solidified their platforms which is incredibly encouraging.
My most anticipated event next year? As a console AAA fan, it's exciting to see developers really getting comfortable with hardware, Horizon: Zero Dawn and Red Dead Redemption 2 are looking fantastic. It's going to be interesting to see how those work on current platforms, as well as the new iterations of Xbox and PlayStation. I'm also always excited about a new Nintendo platform, I think the Switch is going to be a lot of fun.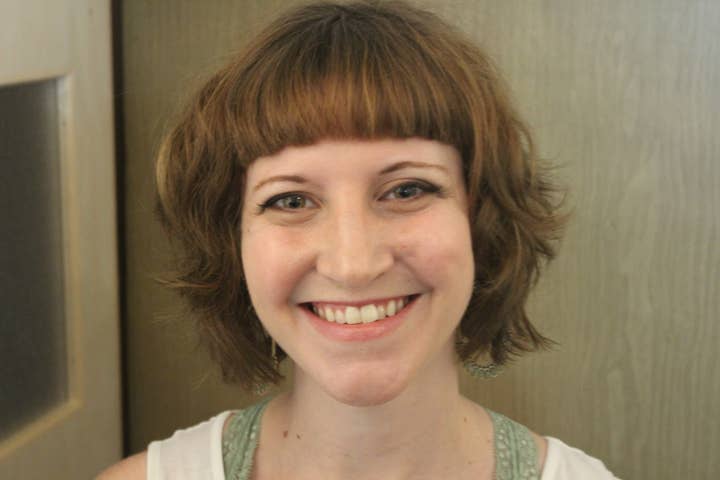 Kelly Wallick, chairperson, Independent Games Festival
I was incredibly pleased when Keep Talking and Nobody Explodes won the Design Prize for IGF this year. It's a game that I've had an eye on for a long while and it was really exciting to see it grow and be discovered along the way. The team is super nice, great to work with and seemed to genuinely have fun showcasing and working on the game. What I love most about it winning the Design Award, and why it's my highlight for the year, is that it does something very unique yet intuitive with mixing new and old technology. It managed to pull together physical, digital and VR tech into a game that when it comes down to it, is really about the people you're playing it with. I just think it's such a clever idea that really resonated with fans and the game dev community on a whole bunch of different levels. It's also such a great example of the kind of non-traditional thinking that I'd like to see expanded on in VR. There's a whole new reality out there just waiting to be created! Why spend it making the same kinds of experiences that already exist?
As for 2017... this game is already available in beta/Early Access, but I'm really looking forward to the Story Mode and continued updates for The Long Dark. I played a super early version a few years ago - which I really enjoyed - and then picked it up again last year when I was sick in bed for a few weeks. I primarily play simulation games or open world RPGs and had never really delved into the survival genre. This game totally struck a chord with me though. The art is beautiful with breathtaking landscapes based on the Canadian wilderness, which I never imagined would be so lovely. It's a real testament to the Canadian Media Fund and how a supportive government program for games and technology can have such a positive net outcome. They've backed some really great content in general, and I'm always happy when I see a new game come across my path that they've supported. The team behind it, Hinterland, is really communicative and responsive with their fans and they've done an incredible amount of work and refinement over its development. The gameplay manages the line between success and failure really well in a way that never feels unfair or necessarily frustrating. I'm really excited to see what they have in store this upcoming year!
"Hopefully 2017 will bring that killer VR app that makes it worthwhile to strap that headset on."

Tommy Palm, Resolution Games
Tommy Palm, CEO, Resolution Games
Apart from getting married, 2016 will go down in history for me as the first year VR headsets became broadly available for consumers. For the first time you will actually be able to play the main character of an interactive story. That has been something I dreamt about since the 1980s. That is what I wanted the future of games to be like. I must add that the actual game that is doing that has not been released yet.
Hopefully 2017 will bring that killer VR app that makes it worthwhile to strap that headset on. I have been most impressed with the creative apps so far, but I have a lot of hopes for social VR. Global warming is a huge issue today - no matter what Trump tells you - and we desperately need a more effective way of meeting that does not require us to go on long haul flights across the globe. I would love to see the first real climate conference in VR happening during 2017.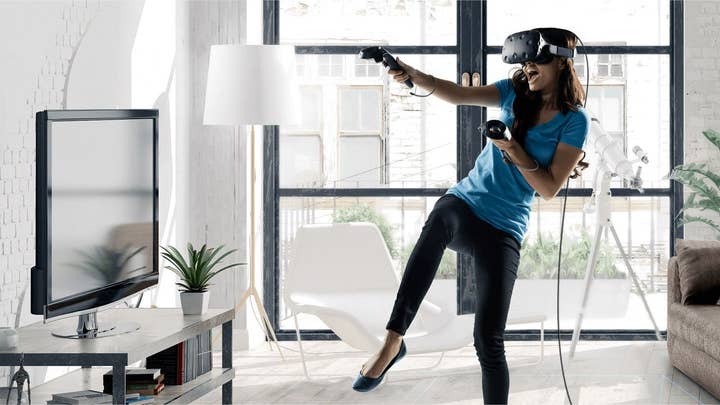 Sam Barlow, developer of Her Story
The highlight of this year for me was more of a trend than a specific thing. The continued slide into possible cultural irrelevance of the bigger budget, marketing driven titles. Independent of the actual games - and many were very good! - the idea of "too big to fail" is such a problem for a creative medium, especially one still trying to find its feet. The money often drowns out the voice of the creatives involved and can steamroll innovation. The fact that so many of the "important" games people are talking about are from the small and medium sized independent enterprises is a trend that is continuing to reframe and mix up the way our business works.
The thing I'm most looking forward to in 2017 is Jason Robert's Gorogoa. I played the demo of this years ago and just the demo alone was the best thing I played that year. It's a wonderful, magical thing. As a kid I was obsessed with the story of the magic paintbrush -- the idea that drawings could come alive at your touch... I felt some of that magic in this game where these beautiful illustrations come alive in surprising ways based on your manipulation of arrangement and perspective. It's a virtuoso piece of craft and a testament to how a single creator can make something that punches so far above its weight in this medium.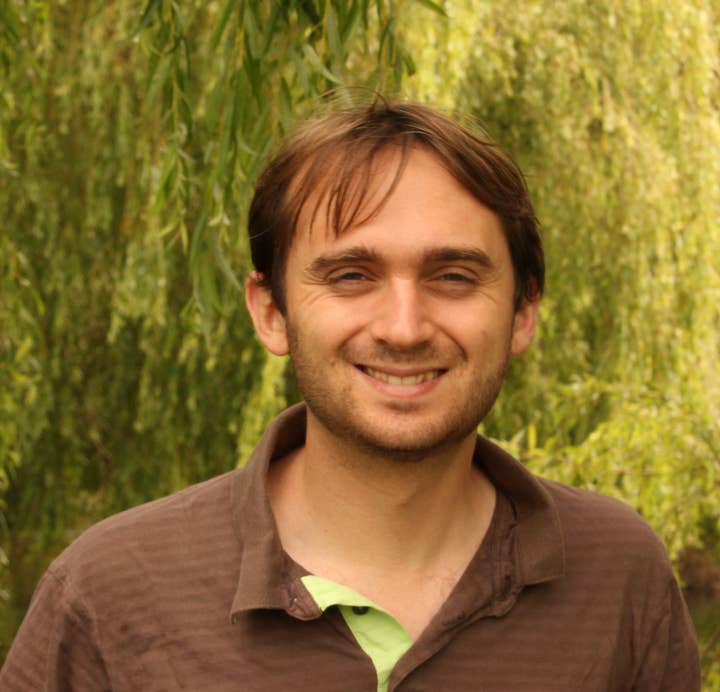 François Alliot, developer of Reigns
Highlight of 2016? The first Indiecade Europe. I was really happy to see that festival come to Europe, and especially to Paris. Sometimes it feels like every major event takes place in the United States. When something happens in a European country, it's generally centered on that specific country, with games and devs from the host country, especially in France. Indiecade was a properly international festival happening in Paris.
And my most anticipated thing for 2017? Augmented reality. Pokémon Go was an amazing "invasion" of real life by gamers. It's not really new, but it was the proof of concept that AR needed. We will have very curious devices in Microsoft HoloLens and the Magic Leap, among many others. I think AR is the natural development of mobile, more than watches for example. Also it feels like a more promising tech for me than VR just right now. VR is breathtaking but I'm not convinced by the recurring user experience beyond the first amazement.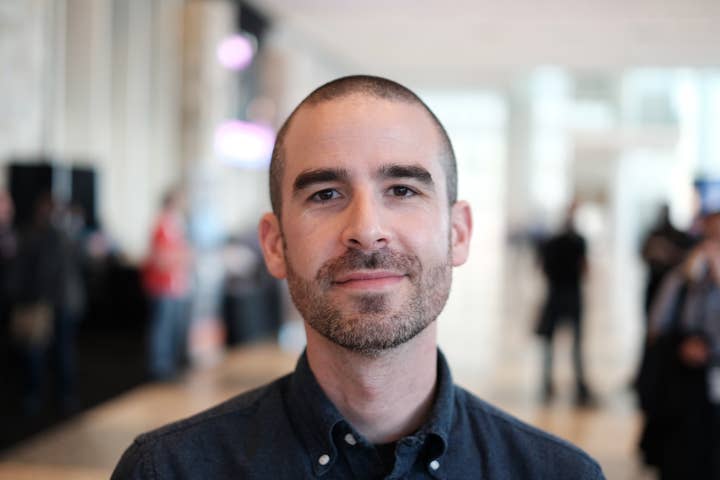 Nathan Vella, president and co-founder, Capybara Games
My 2016 highlight is seeing the resiliency and dedication of a batch of developers come to fruition. This year we saw a large amount of either troubled, delayed, or long-awaited developments finally see completion and release. Inside was pitch-perfect after many years in development. Doom melted peoples faces. Owlboy is a pixel art tour-de-force. And in the end, both FFXV and The Last Guardian erased 10 years of questions by being genuinely worth the wait.
Its easy to play these games now and forget that behind the scenes there are people who spent a big part, or even all, of their professional lives dedicated to seeing their work go gold. The commitment of these people and these teams is definitely my 2016 highlight.
In 2017, I am most looking forward to being totally blindsided by a game I didn't expect to love. Sometimes I've never heard of them, other times I know all about them, but am surprised by how much I dig them. Stuff like Rocket League, Alto's Adventure, Her Story, Marvel Vs Capcom 3 - I really didn't like 2 - Hohokum, the first Dishonored, and so on.
That's kind of the beauty of games nowadays - we've somehow ended up in a place where even someone as connected to the culture as a game developer, even despite million-dollar ad campaigns blaring everywhere, even despite reddit and lets plays and twitch streams - I can still be caught off-guard by a game. Lets see what you got, 2017.
"For better or worse, the release of No Man's Sky was one of the more meaningful moments of 2016."

Barry Meade, Fireproof Studios
Barry Meade, director, Fireproof Studios
For better or worse I think the release of No Man's Sky was, if not a highlight then certainly one of the more meaningful moments. Not just in terms of the highs and lows of an indie team going big but also the vagaries of currying favour with the public. There's lots to learn from but despite the flap, for me the biggest lesson Hello Games' taught us all remains: "Aim high, kick ass".
In 2017 Switch will be very interesting of course. I'm not a Nintendo kid myself but we all want them to do well. In games for me personally I'm most looking forward to the new Red Dead. Bugs and all, Redemption was beautifully made and I liked the lesson it taught developers. Before Red Dead our industry thought: "Data shows Western games are crap and unsellable." And Rockstar replied: "So make a great one and sell millions".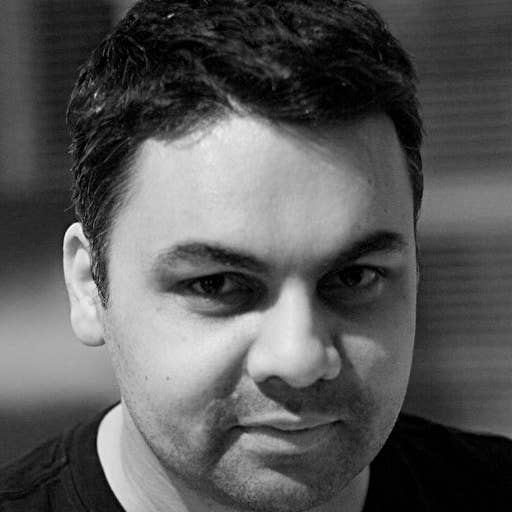 Shahid Ahmad, independent developer and former PlayStation exec
My highlight of 2016 was the establishment of VR across the board as a legitimate and exciting next step in video games.
In 2017 I'm looking forward to seeing the emergence of VR games that push the embryonic medium in unexpected and exciting ways.
Jenova Chen, creative director, Thatgamecompany
I enjoyed playing Inside by Playdead. I would say that is my game of the year.
I'm interested in what kind of impact Nintendo will have on evolving the portable gaming and mobile landscape with its Super Mario Run, The Legend of Zelda and Animal Crossing titles next year.
Shawn Alexander Allen, studio head, NuChallenger
I've been working on and around VR since 2013, but in early 2016 I was lucky enough to get a job in VR with purchasing power, and so I've been able to play around with a bunch of launch VR games and demos. Getting to go to the moon, build fantastic contraptions, and shoot arrows at an invading army in full blown VR basically changed my life for the better. VR is definitely in its infancy, and I'm looking forward to seeing many more advancements in the years to come.
In 2017, I'd like to see the industry move forward in representing diverse people and including them in all of our games, events, and award shows. More black people making games, winning awards. Support #blackgamedev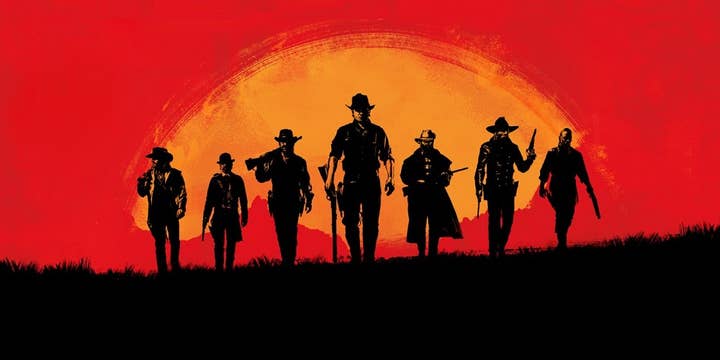 Adam Saltsman, co-founder, Finji
Highlight of 2016? Honestly? Abzû. As a designer I can't say it's objectively the strongest design or whatever, I think that would probably be Thumper this year, but I don't remember crying about blue whales while playing Thumper either. Here's to games that are more than the sum of their parts. Here's to games that defy analysis a little. And here's to riding ocean sunfish through a kelp forest.
For next year? Probably a three-way tie between TumbleSeed, Capy's Below, and Secret Legend - tiny fox in a big world.
Raigan Burns, technical lead, Metanet
Hyper Light Drifter is definitely my game of the year. I really loved it, and thought it was both refreshing and inspirational. And I'm more looking forward to Below by Capy - it's going to be awesome.
Mare Sheppard, creative lead, Metanet
Highlight of 2016? Actually, although I was not a fan of Minecraft, I'm loving Dragon Quest Builders! The town-building parts sort of remind me of what I love about Animal Crossing, and the adventuring/ARPG elements are super fun. For 2017, I've also gotta go with Below - knowing Capy, the soundtrack, visuals and gameplay are all going to be stellar. No pressure, Capy!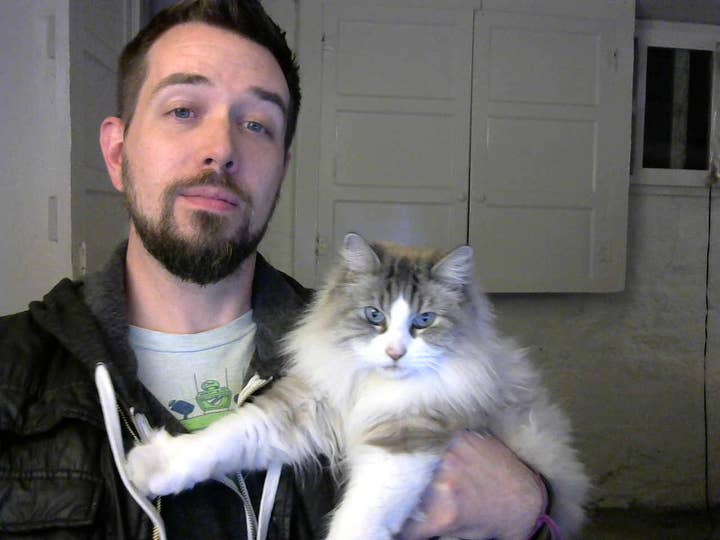 Steve Gaynor, co-founder, Fullbright
Hitman is one of my favorite game series of all time. I've been playing Hitman games for more than 15 years now. 2016's Hitman title is glorious. It's a return to the brilliant dynamism, scale, and openness of Blood Money's design, while modernising the controls, interface, and overall user experience to really emphasise what's always been incredible and unique about this series. And while the episodic structure was controversial at first, the way it meshes with the replayability and branching nature of a good Hitman level is a perfect fit, and encourages players to find every path and secret in each of these huge, sprawling levels before moving on.
My most anticipated release of 2017? Pyre by Supergiant. Everything Supergiant makes has been beautifully crafted and incredibly unique. I've played the demo build of their next game, Pyre, and it is just so polished, so confident, so iconoclastic and beautiful... there's no game I'm more looking forward to in 2017. Get hyped.
"If Super Mario Run succeeds, it will pave the way for more developers to bring core games to mobile audiences."

Gavin Price, Playtonic Games
Gavin Price, managing director and creative lead, Playtonic Games
2016 highlight? Learning the business model for Super Mario Run. If Nintendo can succeed maybe they'll help pave the way for more developers to be able to bring more core game experiences to mobile audiences at a premium price. I've played and paid for quite a bit of premium content on my iPhone and they're the fondest mobile game memories I have.
For 2017? It's got to be the Nintendo Switch release. Nintendo systems past and present have always been a big part of my life - long may it continue!
Simon Hade, COO and founder, Space Ape Games
In 2015, established companies secured their position through marketing spend, making it seemingly impossible for new games to break out. Then, in 2016, we saw Supercell disrupt themselves with Clash Royale, Pokémon Go seemingly come from nowhere and Peak and Playrix start to disrupt King's position in their genre. It's not a tremendous amount of volatility compared to a few years ago but these games, as well as several break out viral hits, were nice reminders that the charts are not locked up at all and there is a real demand from gamers for something fresh and new.
Most anticipated event of 2017? Not really an event, but I think we'll see two or three new genres emerge on mobile in a big way.
Richard Wilson, CEO, TIGA
The highlight of the year, with respect to the games industry, was to see the impact of video Games Tax Relief on our sector. In July, HMRC published figures that show that since its inception, Games Tax Relief has stimulated 135 claims and supported UK expenditure on games development of £417 million. That means more jobs, more games, more studios and more investment in our skilled, creative and talented sector. On a more personal level, I was delighted by the release of Civilisation VI, my favourite strategy game. Hours, days and months of play lie ahead. 2017 will see the UK Government trigger Article 50 and begin the process of the UK leaving the European Union. This will have significant political, economic and constitutional implications. We must ensure that the interests of the video games industry are protected and the voice of our industry heard in the negotiations that take place. In terms of games, in 2017 I am looking forward to seeing the release of Sniper Elite IV, Crackdown, Lightseekers and Sea of Thieves, amongst others. In terms of technology, I hope that we will see further advances in AI in games.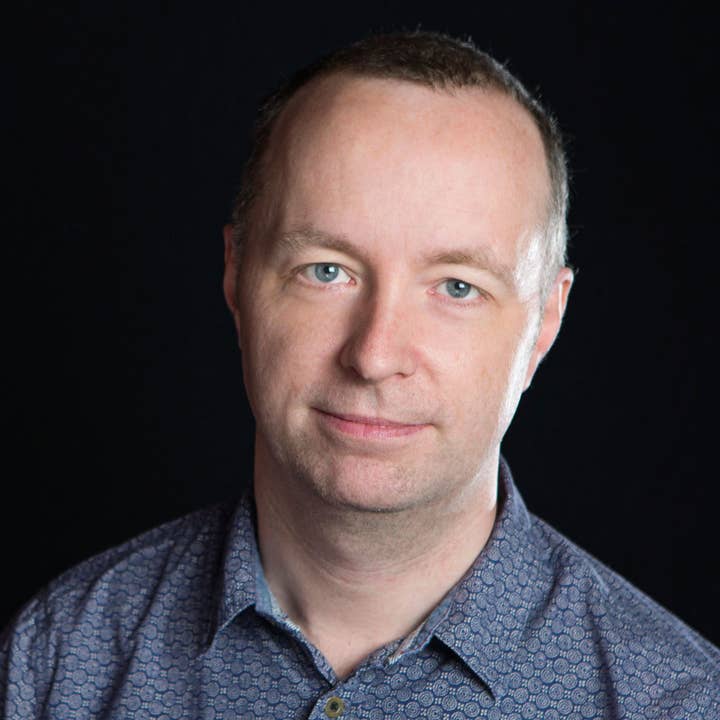 Cliff Harris, founder, Positech Games
Battlefield 1 was my 2016 highlight. I always thought that there was a missed opportunity to make a decent game out of WW1 and it's great to see it being done in such detail and with such style. Together with Star Wars Battlefront this is my current FPS of choice. Plus it's a game I sometimes get to play with friends, which makes a big difference and makes it more of a social game and less of a competitive thing, at least from my POV. I'm going purely by the multiplayer part of it though - I never launch the campaign in an FPS.
In 2017, I'm looking forward to the second wave of room-scale games for the Vive. I'm surprised the big budget studios have been so cautious about this, but with Raw Data making so much money I'm sure we will see some of the more popular early VR games getting a makeover and higher production values. I'm pretty excited to see how good a million-dollar budget Vive game is, let alone a ten million dollar one. It's such early days for the technology and things are only going to get better and better.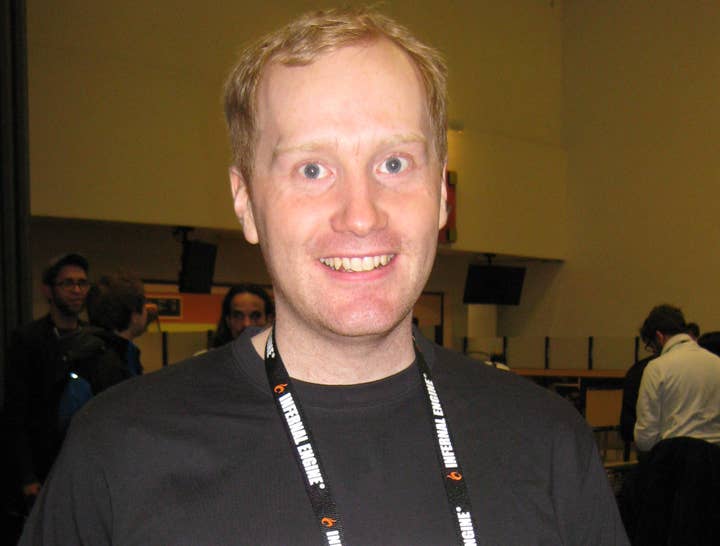 Thomas Grip, joint lead, Frictional Games
Highlight for 2016? Thumper. I never thought I would like what is basically a rhythm game this much. But the visuals combined with the score and the overall gameplay feel make it really special. It is quite an experience and it is very hard to explain why it all works without giving the game a go.
For 2017, I am looking forward to Outlast 2 and to see how it turns out. Not only is the game in a genre I like, but I also find it really interesting when a smaller studio hones in a specific type of game and tries to do that as good as possible. Much of the time, indie studios change direction quite a bit after they have had a hit, but Red Barrel's focus is on taking what they know well and making it even better. I am eager to see the result of that.
Also need to say that I am really excited about Resident Evil 7. It feels like this game might be a quantum leap in the same way that number 4 was, but this time much more in the direction of proper horror. It will be extremely interesting to see how it ends up.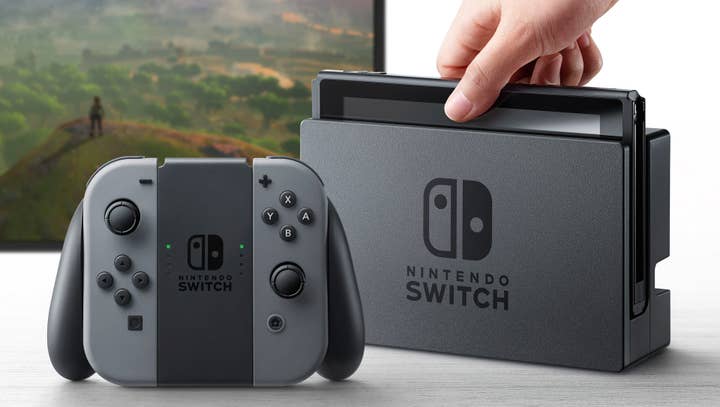 Kent Hudson, founder, Orthogonal Games
If we're talking life as a whole, then my 2016 highlight was definitely the birth of our first child, which has been an amazing experience even when it's been difficult. In terms of games, though, the highlight for me was a series of games that proved that sequels can retain the best parts of a franchise while offering interesting, meaty experiences that feel thoroughly modern. Hitman, Dishonored 2, and Doom all updated their existing formulas in interesting ways. Dishonored 2 delivered on my astronomical expectations, but my expectations for Doom and Hitman were honestly very low. So I was extremely happy when both games knocked my socks off and provided some of my favourite - and most unexpected - gaming experiences of the year.
"Given the incredible amount of change in 2016, I'm anticipating seeing what the industry looks like once the dust settles"

Kent Hudson, Orthogonal Games
I want to see how the tumultuous changes of 2016 shake out and settle in 2017. 2016 had a huge number of significant events: the Indiepocalypse and its devastating effects on the economics of being an independent developer, the release of three significant competitors in VR, the early stages of commercial AR, the announcement of mid-stream console updates ... the list goes on. Given the incredible amount of change in 2016, the thing I'm anticipating most about 2017 is simply seeing what the industry looks like once the dust settles.
Greg Borrud, CEO, Seismic Games
2016 felt like the year where gaming became ubiquitous. It has moved well beyond the couch and has seeped into all aspects of society. Between VR/AR, eSports, and location based entertainment - gaming has gone far beyond its PC and console roots. As an independent developer it is an amazing opportunity to entertain players in new and exciting ways.
Along with everyone else, I am very curious to see how VR plays out. I could see it going in so many different ways. The winner might be harder to predict than the 2016 presidential race. Will it be high end PC-based VR or more accessible mobile VR? Will location-based VR be a thing? And what types of experiences will players gravitate towards? There are so many paths and permutations, I think it will be very interesting to see where we end up. I do know that content will ultimately play the largest part in determining the winner.
Kristian Segestrale, COO, Super Evil Megacorp
The growth in overall streaming and video creation of mobile games has been my highlight. In particular, Replaykit in iOS10. It really unleashes a whole new generation of mobile first content creators, instead of relying on mobile gamers to stream and create VOD content by using a PC.
I look forward to all the changes that will happen in eSports overall, from the professionalisation of the scene at all levels to the growth of mobile and much broader distribution, and the inevitable continued explosive growth of the sector overall.