Video game projects remain steadfast on Kickstarter despite COVID-related declines
March 2020 saw two video games projects raise over $2m each, and funded project ratios are holding steady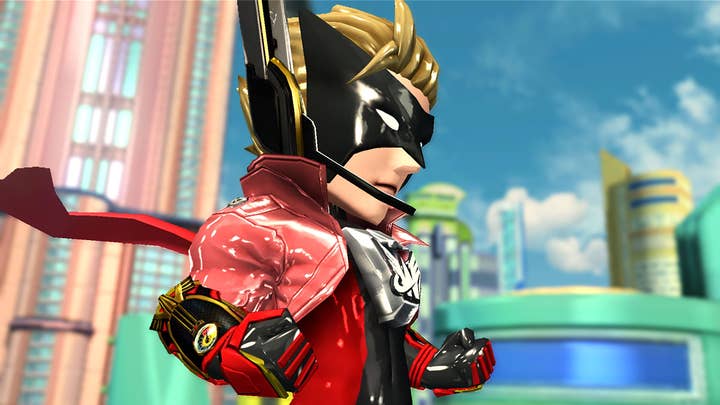 Though the global COVID-19 pandemic appears to have had an overall negative impact on Kickstarter, video game projects on the platform have been relatively resilient.
Ico Partners analyst Thomas Bidaux has published his mid-year analysis into Kickstarter projects and gaming specifically, noting that the number of projects overall on Kickstarter saw massive drops in March, April, and May, with a slight but incomplete recovery in June.
Similarly, the number of funded projects across Kickstarter began flat in Jan, and up 21% year-over-year in Feb, but was then down 9% in March, down 28% in Apr, down 35% in May, and down 14% in June.
However, games -- and video games in particular -- are weathering the storm. Though there were fewer overall video game projects completed on the platform in April, May, and June, the ratio of those projects that met their goal stayed within norms -- around 26% to 27%.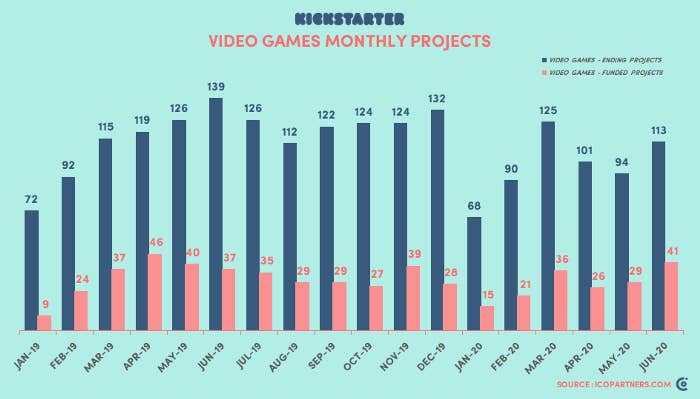 Also, 41 total projects met their goals in June, which is the highest number since April of 2019.
Similarly, though total money raised each month was down year over year in April, May, and June, it wasn't by huge amounts.
And March was the biggest month for games over the last year and a half, with both The Wonderful 101 and Pathfinder: Wrath of the righteous raising over $2 million apiece.
Last year, the "games" category on Kickstarter saw significant year-on-year growth, but it's largely been tabletop gaming that's led the rise rather than video games -- a rise it seems likely to maintain despite struggles in the first half of 2020, given the genre is showing resilience to the pandemic trends similar to that of video game projects.