Vampire Survivors | Games of the Year 2022
A love letter to garlic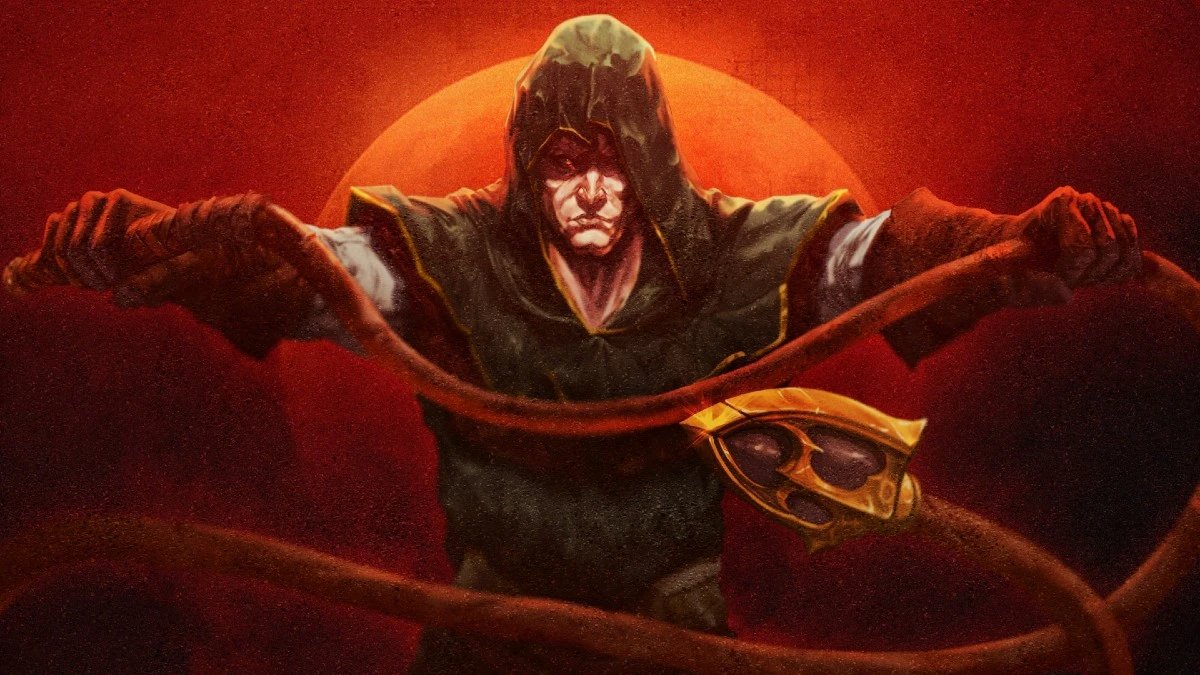 "It looks awful, I don't understand what the big deal is."
These are words I said on a fateful day of June 2022 and would come to fiercely regret. Because when it came to choosing my game of the year, it slowly became obvious that there was no escaping that my 2022 was dominated by a £2.09 game that I had never intended to play.
The reality is I've played fewer games this year than I've had in any previous years since I started working in games. The ink on my Game of the Year 2021 for Unpacking was barely dry when I learned that I needed to move house again, for the third time in 18 months. So for most of 2022, I craved relaxation in the games I played, not interested in more complexity than I was already dealing with in real life.
It also felt like a quiet year for releases that match my tastes anyway, so I caught up with a lot of games that I had missed in previous years or wanted to revisit. This Game of the Year article was almost about Spiritfarer. Or Death's Door. Or 2001's Paper Mario. And 12 hours before I started writing it, it was still mostly, definitely about God of War Ragnarök.
But instead, it's about the one game that provided me with hours of pure entertainment while still scratching my completionist itch and, most importantly, not adding to my mental load: Vampire Survivors. And not any version of Vampire Survivors, no. Vampire Survivors on Steam Deck.
There was no escaping that my 2022 was dominated by a £2.09 game that I had never intended to play
I'm sure I'm not the only person who experienced an absolute epiphany when starting the £2 Early Access game on Valve's £350+ machine this year. And then continued to do so. For months and months and months.
Do I regret using such an expensive piece of hardware to almost exclusively play Vampire Survivors? Hell no. They're a match made in heaven.
Vampire Survivors launched in Early Access on Steam in December 2021, the work of Luca 'poncle' Galante. Through an impressive word-of-mouth that led it to be picked up by streamers, Vampire Survivors' popularity spread like a wildfire throughout all of 2022, culminating in an official release in October (and DLC out today).
Gameplay-wise, it's as simple as it gets: as a character whose weapons auto-fire, you need to navigate an endless map and survive enemy waves for 15 to 30 minutes, depending on the arena.
Easy, right? Well, no, because nothing prepares you for being stuck inside a flower circle with a giant praying mantis, or trying to escape a swarm of mummies while weird banshees run at you to self-destruct. Or fighting a collection of sneaky grim reapers, golems, and the overall wealth of enemies – 198 unique monsters – that populate Vampire Survivors.
As I hinted, I didn't really plan on playing this game. It was gifted to my partner, who shares his Steam Library with me, and I thought I'd give it a go, just to see what the hype was all about.
And after a couple of unsuccessful runs ("Wait, is it just the same thing over and over?," I foolishly asked), Vampire Survivors' surprising depth became clearer.
At first, you can only choose between a handful of protagonists, each with their own weapon and advantages. But as you progress through a map, you pick up new weapons, slowly putting together your build for this run, unlocking permanent perks, and picking up gems and gold to level up and buy more equipment and characters. With each run you become potentially more deadly and more knowledgeable, getting closer and closer to surviving.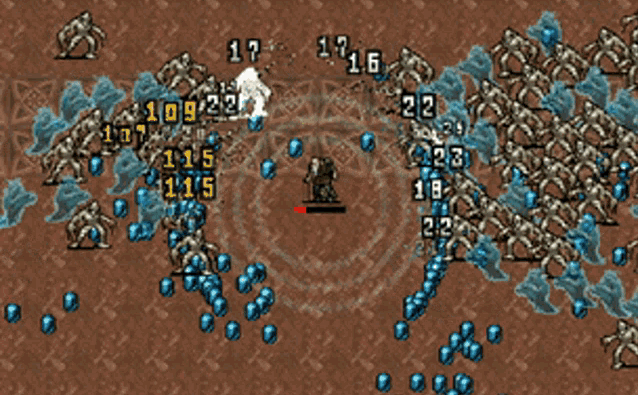 And before you know it, you've spent hours trying to complete runs in each of the game's maps, trying to make sense out of some narrative crumbs, strategizing over your weapon combos depending on enemies, experiencing frame freezes because the bullet hell went too far, and sentences like "Should I evolve my bible or my garlic?" become part of your daily life (the answer is garlic, always).
Of course roguelikes are always developed with replayability in mind, but there's something truly addictive to Vampire Survivors that's made it an absolute success across the board for me.
Maybe it's the music, maybe it's the satisfaction of running into a swarm of tiny bats with an AoE weapon (I know it's somewhat controversial, but garlic is definitely Vampire Survivors' OP weapon to me), maybe it's simply the "just one more run!" mentality. Or maybe it's just an incredibly polished, fun and balanced game hidden behind an unassuming exterior.
Once you've learnt – and eventually mastered – Vampire Survivors' layers and know a bit more about what you're doing, there's also an auto-pilot aspect to Galante's game that I've found to be the most satisfying and relaxing thing this year. You don't really need to pay attention at all times. And that's fine by me.
Cue the Steam Deck. The combination of Vampire Survivors' pick-up-and-play aspect and having a readily available handheld console that I could, in fact, just pick and play with, made it a perfect combination. When too tired to play anything else, there was a reassuring ritual in just cosying up on my couch or in bed to do a cheeky Vampire Survivors run, with an episode of Critical Role as background TV, my attention skipping from one to the other without ever having to interrupt either.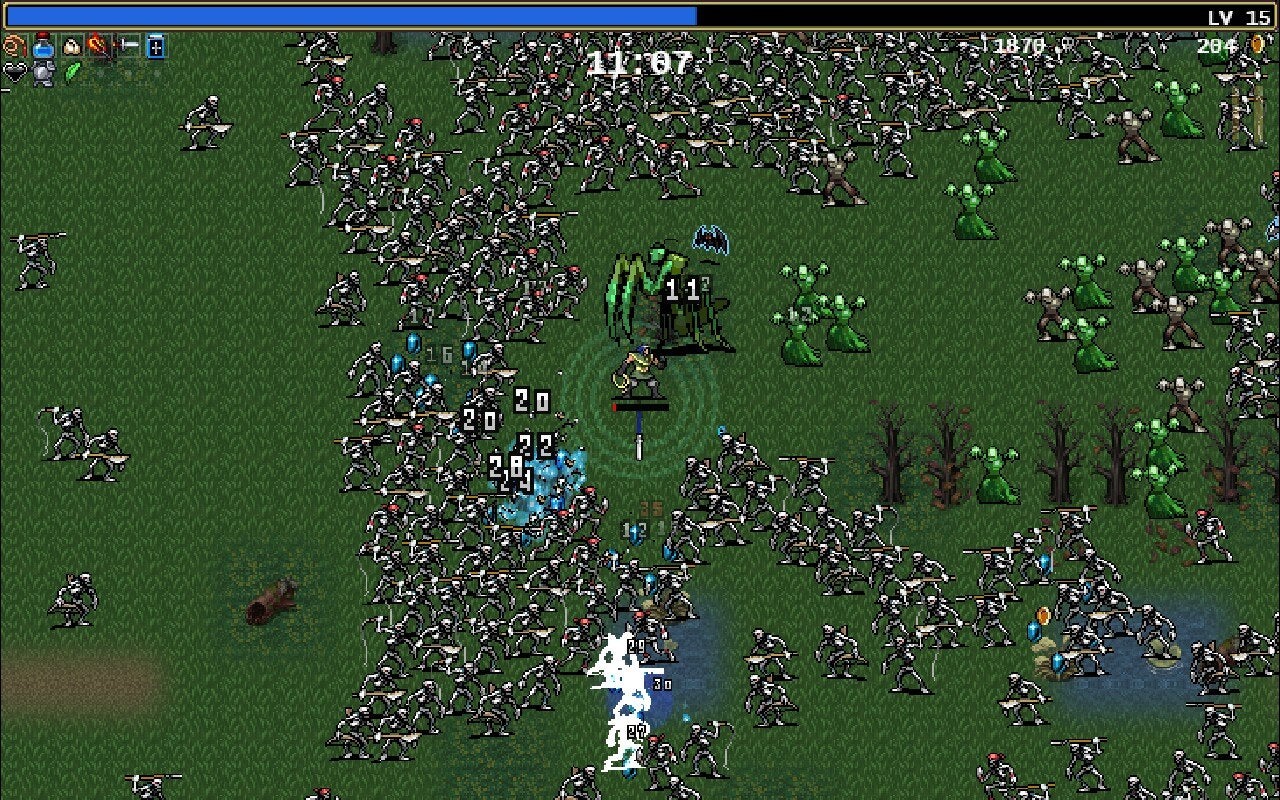 I've always loved handheld consoles, as they create so many more opportunities for games to fit into your daily life, and this year for me it meant being able to fit a lot of Vampire Survivors in my daily life. And I'm very grateful for it, because sometimes all you need is easy fun and distraction, and games continue to be my greatest source of escapism.
There's also something amazing about being part of a movement of people discovering an indie game that almost wasn't meant to be this popular (though by the time it did reach me, it was already a hit). Galante has shared in a Vice interview that Vampire Survivors cost around £1,100 to make. When it launched, eight people were playing.
"All I wanted for this game was to be a little platform, shared with a few players, that would allow me to have fun making new content over the weekends," Galante said.
Well, you can indisputably say he did create a little platform. Of thousands and thousands of players, each of them now having an opinion about which characters are best, which weapons should be prioritised, what track in the score is the most catchy, and how to beat Death in the most effective way when it comes to harvest you at the end of the 30-minute timer.
Before you know it, sentences like "Should I evolve my bible or my garlic?" become part of your daily life
Nothing makes me love video games more than people coming together to dissect every aspect of an indie title and share strategies, tips, and banter.
Maybe Vampire Survivors isn't my Game of the Year in the traditional sense that I typically (and stupidly) give to this made-up label. And maybe that says something about me and about associating a game's quality and value to its price (don't do it kids). But you know how sometimes when talking to real-adult people, you worry about saying that your favourite movie isn't some obscure artsy film? (I don't know how relatable that is, but has definitely been a recurring occurrence in my life.) That's kind of how I felt when I finally decided to write about Vampire Survivors as my game of the year. What would real-adult games people think?
So while I considered going with a more high-brow pick like Sam Barlow's intricate narrative in Immortality, I still haven't finished Immortality because it was a bit heavy for me to play when I was feeling tired. So instead, it's about the real thing that brought me joy this year and that's a £2 game that does not even feature a single vampire. Because sometimes all you want in life is simplicity, and garlic.