Unity Technologies acquires Applifier
Everyplay replay sharing tech and GameAds service will be integrated into Unity toolset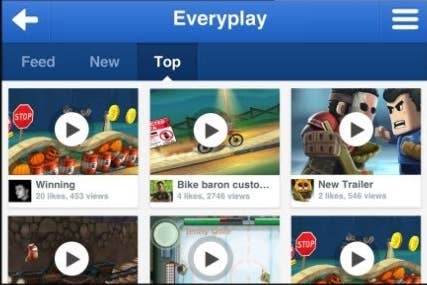 Unity Technologies has acquired the mobile game service company Applifier for an undisclosed fee.
The deal was motivated by two of Applifier's core technologies: Everyplay, which allows users on iOS and Android games to record and share gameplay, and GameAds, a video advertising network that helps developers to monetise their products and acquire new users.
Everyplay - which already has a community of 6 million users worldwide - will be fully integrated into the Unity toolset, though its SDKs will continue to be available outside of Unity's products and services.
"The challenge for today's developers doesn't end with releasing awesome games - they also need to attract and retain legions of true fans," said Applifier CEO Jussi Laakkonen in a statement. "We are thrilled to join forces with Unity and, with the help of the incredible Unity community, overcome these important challenges together."
"Unity was founded to democratise game development, and we are incessantly searching for tools that can make our community more successful," added Unity CEO David Helgason. "By welcoming Everyplay to the Unity platform, we're arming our developers with an incredibly powerful and authentic way to connect with a rapidly growing community of passionate gamers."
Both Everyplay and GameAds will support the Unity Cloud initiative - the suite of development, publishing and cross-promotion services the company announced at the Unite conference in Vancouver last year.
"We're already working with many of the world's largest publishers and well known indie developers," Helgason said at the time. "And thus Unity Cloud represents millions of dollars of revenue flowing to Unity developers, which is something that makes everyone at the company very, very happy."