Unity unveils new publishing initiative
Engine company steps up commitment to indie development with publishing and online services, adds dedicated 2D tools and workflow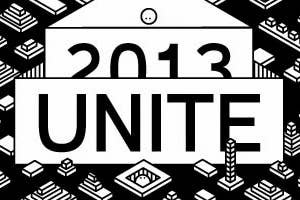 Unity Technologies is launching a new publishing program for games created with its ubiquitous toolset, starting with Roadhouse Interactive's Freeride Ski Cross and Black Tower's Archangel.
Unity Games will give developers access to both the company's technical expertise and its contacts throughout the games industry. At first, the focus will be on building a portfolio of mobile and tablet games, but the ultimate ambition is for the portfolio to reflect the diversity and breadth of experiences created with the Unity engine.
"We've worked hard over the years to create a technological canvas that allows developers of all sizes to realise their wildest creative visions," said Unity CEO David Helgason in a statement.
"Unity Cloud represents millions of dollars of revenue flowing to Unity developers, which makes everyone at the company very, very happy"
"Now, thanks to our unique combination of developer trust, technological leadership, newly announced Unity Cloud services, and strong relationships with key distribution partners, Unity Games is in an awesome and unique position to make a hugely positive impact on the lives of game developers."
Unity Games started out as "Union," which was established to secure distribution deals for Unity developers on niche platforms like set-top boxes and smart TVs. However, this new focus represents a much stronger commitment to helping developers create successful products, and will include guidance on monetisation, marketing, advertising, testing, analytics and user acquisition.
These services are being grouped under the banner of "Unity Cloud", which will principally focus on independent mobile developers attempting to gain a foothold in an increasingly competitive and costly marketplace. Unity's publicly stated goal is to democratise development, and Unity Cloud will give developers a better chance at finding an audience and generating revenue, while also freeing more time to concentrate on the games. In a survey of 22,000 Unity users this year, more than two thirds expressed a strong interest in services of this kind. In the keynote address at Unite 2013, Unity's Todd Hooper confirmed that it had already forged agreements with Kabam, Supercell and Glu Mobile, among others, to participate in Unity Cloud's cross-promotional services.
"We're already working with many of the world's largest publishers and well known indie developers," said Helgason. "And thus Unity Cloud represents millions of dollars of revenue flowing to Unity developers, which is something that makes everyone at the company very, very happy."
Thanks to the popularity of its engine, Unity Technologies has a direct line to some of the most exciting indie games on the market. This is evidenced by the list of nominees for this year's Unity Awards - the winners of which will be announced at the Unite conference in Vancouver tomorrow - which includes critically admired titles like Year Walk, Endless Space, The Room and Kentucky Route Zero.
And the Unity engine is also evolving. The latest addition are dedicated tools and workflow for 2D games, in recognition of the popularity of 2D graphics among indie developers - specifically those working with tablets and smartphones.
"We want to be relentless in the improvement of Unity and its usefulness to all developers," said Helgason. "Unity can and has been used for the development of many amazing 2D projects, but we knew that it could be better. So we are taking a leap forward by introducing fundamental tools to make Unity a truly great 2D engine."
The new 2D features are presently in beta. The first iteration will be released with the Unity 4.3 update later this year.
For more information on Unity Games, follow the link.