Unity on managing perceptions and cloudless generative AI
Unity Create GM Marc Whitten addresses concerns about a focus on monetization, explains how the company evaluates tech trends to support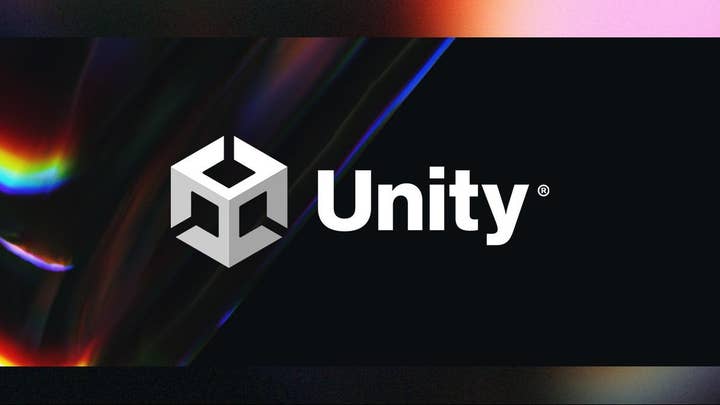 Sign up for the GI Daily here to get the biggest news straight to your inbox
Unity last month released its 2023 Gaming Report, an overview of various trends in the industry informed by data pulled from the company's engine and Unity Gaming Services offering.
One thing that looms large over the company's findings is the state of the wider economy, something Unity itself bemoaned as it laid off several hundred employees earlier this year.
Speaking with GamesIndustry.biz, Unity Create senior vice president and general manager Marc Whitten readily acknowledges there were economic concerns around the industry and "a whole bunch of different, competing pressures weighing on everyone," but adds it wasn't all bad news in Unity's state of the industry overview.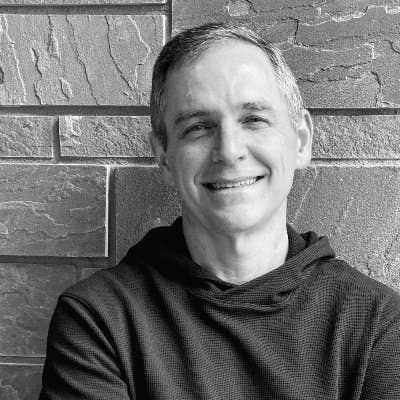 "I was frankly encouraged to see some of the data in that report," Whitten says. "The fact that number of game players was actually up year-over-year for the whole year – and we continue to see that trend into this year – I think was encouraging. The fact that there were more games shipped on a bunch of different form factors on more devices was really strong.
"Against that are the challenges that a lot of game folks are having to manage, whether it was advertising monetization in general having some real softness or paying players dropping a little bit inside of that. But it's also just meant that people have had to continue to be even more focused on understanding their user, where to find their user, how they keep players engaged and, if they're a monetizing game, what their monetization loop is and how they focus on it. It's a tough environment, but to me it shows how massively robust and resilient gaming is."
The focus on gaming may be reassuring for developers to hear. In recent years, the Create side of Unity's business – which includes the Unity engine and the key tools needed to put a game together – has accounted for a smaller percentage of the company's business than its Grow division (formerly Operate Solutions), which offers engagement, monetization, and user acquisition. At time Grow revenues roughly doubled those of Create, and Whitten agrees there were perceptions that the company had backburnered its core engine business.
"I think about mid-year, it seemed that way because I don't think we did a good job on how we were messaging what we were doing," Whitten says. "But I want to be clear that's more a 'seem' than an 'is.' If you actually look at where especially Create spent the massive majority of its time last year, it was specifically on features to help people put pixels on screens, whatever those screens are."
He cites Unity getting its DOTS (Data Oriented Technology Stack) production ready and making progress on getting the URP (Universal Render Pipeline) "ready for primetime," and adds that the Create business continues to focus on quality-of-life features and capabilities for the core game engine.
"It's a tough environment, but to me it shows how massively robust and resilient gaming is"
"I don't think we were doing a good enough job telling that story and I still think we need to continue to do more," he says, noting a repository of developer logs have been added to the site as the company looks to make "more of a constant drumbeat" around its efforts.
When we ask about the separation between the Create and Grow sides of the business, Whitten notes it's fuzzier than just having one side to make the game and the other side to monetize it.
"I don't think there's a fine line between any of these things anymore, not from a Unity perspective but from a game perspective," he says, adding that "managing engagement of your player base is more important than it ever has been." "Do you understand what your players are doing? Are you keeping them engaged? How do you drive great value from them? A lot of that is actually in Unity Gaming Services, which is part of Create.
"Whether it's running multiplayer, how you manage voice or how you manage analytics, we're trying to provide more tools for people to run their live games, understand what their players are doing, and then manage around that. Because a lot of the monetization strategies we see people taking have to do with how frequently they're doing updates, or are they doing Battle Passes and what works inside the Battle Pass, or how are they thinking about their multiplayer experience inside the overall game loop. That's as much about the creation side than it is around running the ad network and the monetization stuff we do on Grow as another tool for monetizing, in particular on mobile."
He points to Marvel Snap as an example where it wasn't a clear-cut line between making the game and monetizing it, saying Unity had to work with the developers to manage content delivery after the initial download. That wasn't for facilitating user purchases though; it was for making the initial download fit under mobile storefront's maximum download requirements.
"That's just part of building the game," Whitten says. "Especially as the world is more mature, game creators are just looking for more tools, whether it's core to putting a pixel on a screen, whether its dev ops, whether its live ops and running a game, and obviously if it's things like monetization.
"I think we have a really deep focus on making sure that game creators are successful, whatever that means for them. And that just means we're going to have to continue to play on all of those [fronts]. But that doesn't take away from us being focused on optimizing the editor and the engine, and making sure those are moving forward for specific needs of game creators."
"I think we have a really deep focus on making sure that game creators are successful, whatever that means for them"
Game creators' specific needs come up a lot whenever we hear about emerging tech-driven trends in gaming. Whether it's virtual reality or blockchain, there's often a group of true believers developing games for them early on, and Unity just as often rolls out at least something to support them. We ask Whitten whether Unity actually needs to buy into these advances itself to support them, or if it's enough to know there's a group of developers expressing interest.
"Our belief is driven by what creators tell us, and that's probably the biggest vote," he says.
Whitten adds that support can take a number of forms depending on what Unity is in a position to do to help. He says Unity wasn't necessarily investing in blockchain gaming when it introduced a "Decentralization" asset store category in February, but it did help interested developer find solutions in the field they were looking for. He contrasts that with VR, which has required more considerable support from Unity's side.
"On the VR front, one of the things that's a huge focus for us is really trying to be great on the platforms that matter for our creators and their players, and that often requires work that only we can do," he says. "We have to go decide that we're going to invest in it and then make sure we put the time in doing it. It's a huge thing for Unity because it's a fundamental reason why Unity is what it is. Being able to target the platforms that matter with a consistent set of tools is one of the reasons Unity has been very successful.
"But it's a huge commitment to us. Because as soon as we bet on that platform, we have to stay convicted to it for a very long time. Because creators will download it and start using it, and once we've said we're going to support the platform, we need to make sure they know we're there. I find that we may often have a longer commitment to a platform than a particular platform provider might, which is always a little in the back of our head on when we decide to bet on some of those."
As for VR meeting the criteria for longer-term support, Whitten says, "It's been clear there's interest from creators and they're going to be long-lived platforms."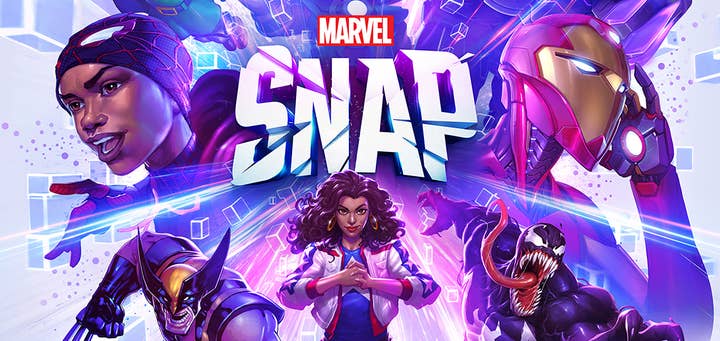 The buzzy trend of the moment is generative AI, and Whitten says the company is active on that front as well.
"I think it's going to be really important and we're on a wave of change there," he says. "There's a lot of complexity in it obviously and we're very focused to make sure we're being thoughtful about the ethical use of many of these tools, how you understand what the training data is, and how those elements play into whatever solutions exist in the world. It seems clear to me that there are going to be more and more AI tools that allow people to be successful, and I think that's going to be a pretty big positive."
He adds, "Maybe more foundationally, we're thinking a lot not just about how does AI change creation, which is what we hear most people talking about right now in this part of the buzziness, but also how does AI change the actual games themselves, including at [runtime]."
"It seems clear to me that there are going to be more and more AI tools that allow people to be successful, and I think that's going to be a pretty big positive"
Whitten mentions Project Barracuda, Unity's neural network inference library intended to enable runtime use of generative AI models entirely on a local device.
"We think that's really important because it allows you to think about how it would actually change your game, not how do you create assets for your game in a different way," he says.
"That's really critical because you might have some really interesting ideas about how AI could impact gameplay, but if you have some huge number of DAU and they're all hitting this AI service as part of the moment-to-moment gameplay, you couldn't afford it. It's really expensive to run these models in the cloud. But being able to imagine running those things on a local device, including a phone, I think changes the game on how you might even think about [AI] as a part of the game."
Finally, we note the trend of user-generated content-driven platforms (think Roblox, or increasingly, Fortnite) and how they lower the entry bar to development while still allowing creators to make money off their work. In years past, Unity had positioned itself as an easy choice for aspiring developers looking to take their first steps into creative development, so we ask if the rise of such user-driven platforms threatens to impact that end of the engine maker's business.
Whitten seems unconcerned.
"I think it's really exciting," he says. "I love this move of player-to-creator. Anything that lets people express their creativity… we believe the world is better with more creators in it, so anything like that, we tend to like a lot.
"While we think those are really encouraging and successful, one of the things that's important to us is that we try to make sure we can support creators in being able to move around walled gardens. That's always the way we've thought about platforms. Obviously many of the platforms we work with have some forms of walls around their particular ecosystems, but we're always focused on how we can enable creators inside those platforms to be successful but also to be able – when or as they want – to take that success and have it play out on other platforms. Whether that platform is hardware or software, it doesn't change our conviction that that is important.
"We believe the creators themselves should have an opportunity to take their content, be able to make money off it where they want to, and that's how we'll think of that space evolving."
Sign up for the GI Daily here to get the biggest news straight to your inbox