Unite 13 to be held in Vancouver
Conference takes place August 28 to 30, regional events throughout the year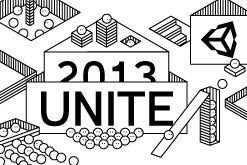 The seventh annual Unity Technologies developer conference will take place in Vancouver in August this year.
Unite 2013 will be held at the Vancouver Convention Centre from August 28 to 30, with a tutorial-focused Unity Training Day on August 27. Last year's conference was in Amsterdam, but the global spread of Unity's user-base - 1.5 million registered developers - has prompted the company's founders to move the event to Canada for the first time since Montreal in 2010.
The development scene in British Columbia, and Vancouver in particular, has suffered in the last few years as more competitive tax incentives in other areas of Canada have steadily drained both work and talent from the region.
According to local developer Slant Six Games, Vancouver's resurgence will be led by a new wave of mobile developers - a market where Unity is particularly popular.
Unite 13 will be preceded by a series of regional events at hotspots for Unity development around the world: Tokyo from April 15 to 16; Shanghai from April 20 to 21; Seoul from April 23 to 24; and Malmo from May 21 to 22, in conjunction with the Nordic Game Conference.
Another regional event in Columbia has yet to be given a date and exact location, with others likely to follow later in the year.
For more information about Unite 13, follow the link.