UK games retail shifts online as government orders closure of all non-essential stores
CEX, GAME, Argos and more shut their High Street branches to prevent the spread of coronavirus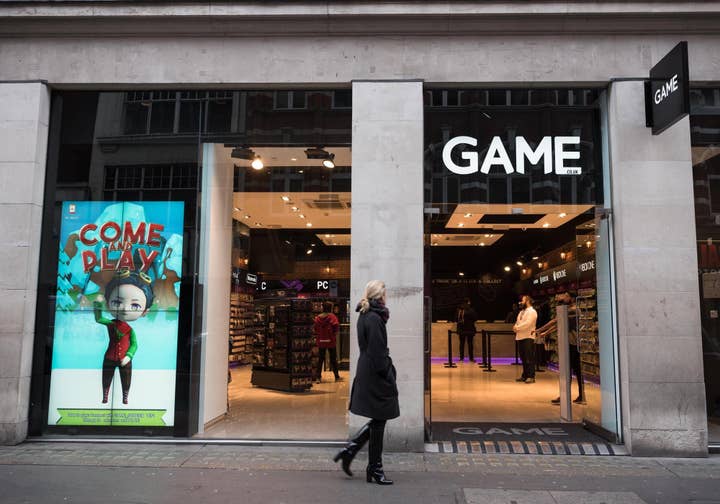 The UK government has ordered all non-essential retail outlets to close down for at least three weeks in order to limit the spread of COVID-19.
In a televised address last night, Prime Minister Boris Johnson said stores that are not essential to daily life, such as supermarkets and health shops, must shut to deter people from making unnecessary trips into town centres where they may contract the virus or transmit it to others.
Most video games retailers had already committed to such measures before the official guidance, and have made it clear on their websites that their High Street branches are closed for the foreseeable future.
Leading specialist Game confirms it is currently operating a normal online service, but has temporarily closed all its stores. This weekend, it confirmed the temporary closure of all Belong arenas.
Game parent Sports Digital had previously declared its intentions to stay open, given the government's allowance for people to go out and exercise once per day during this period of strict social distancing.
However, the BBC reports it has since altered this stance, promising to stay closed until the government approves. Bicycle shops, many of which are themed around fitness like Sports Direct, are included on a list of government-defined essential retailers.
In a statement on its website yesterday, UK retailer CEX confirmed it has temporarily closed all of its corporate-owned stores as of yesterday and will operate an online-only service going forward.
Managing director David Mullins indicates that the chain had attempted to keep its stores open within sensible guidelines, but has since decided to take more drastic measures.
"Over the weekend it became clear that maintaining safe social distancing while running our busy stores has become increasingly challenging," he wrote.
CEX also runs a number of franchised stores, operated by independent managers. Mullins encouraged these branches to "follow suit as it is the responsible thing to do." The government order will ensure that they do.
Similarly, Currys PC World -- which carries a selection of games and consoles -- closed all stores yesterday until further notice. It will continue to serve customers through its website but warned, as have so many online retailers, that delivery lead times are likely to be longer than usual due to increased demand.
Elsewhere, Argos has confirmed all standalone branches have been closed following the Prime Minister's announcement but its online operation and stores embedded within Sainsbury's supermarkets will be open as normal.
The retailer urges customers to order homes for home deliver or collect only while doing essential food shopping at Sainsbury's to prevent unnecessary travel.
This essentially leaves supermarkets such as Sainsbury's and Tesco as the only place to purchase video games physically in store. But the government has requested that people limit their travel only to work (if it cannot be done at home) and shopping for food, dissuading all other non-essential purchases.