UK Charts: Sony's Days of Play campaign puts FIFA 19 back at No.1
PlayStation exclusives account for almost half the top ten best-selling games of the week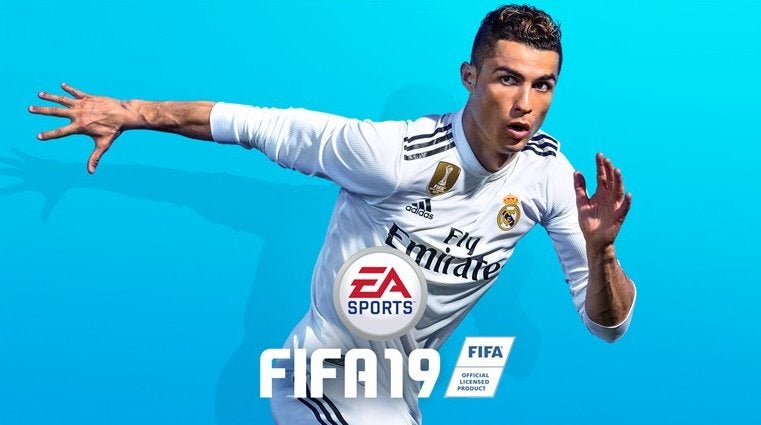 Sony's recently launched Days of Play price promotion further demonstrates the impact of discounts on the retail charts as FIFA 19 reclaims the top spot.
It's the first week EA's bestselling sports title has been UK No.1 since the first week of 2019, and comes off the back of an 18% week-on-week boost in sales.
FIFA 19 was also one of the titles included in some of the PlayStation 4 hardware bundles Sony has been pushing this week, so its return to No.1 may well coincide with a boost in PS4 sales.
The Days of Play campaign runs from June 7 to June 17, conveniently overlapping with E3 -- perhaps to keep the platform holder's wares prominent given the platform holder is absent from this year's event.
As a result, several PlayStation exclusive titles have secured a spot in the Top Ten -- four, in fact. Last week's No.1 Blood & Truth dropped to No.5, while Days Gone rose two places to No.2 with a 39% boost in sales.
Marvel's Spider-Man re-entered the Top Ten at No.3, up from No.15 with a 57% boost in sales. Finally, PlayStation VR Worlds almost tripled its sales week-on-week to take No.10.
There were two new entries in the Top 40 last week, with 3DS exclusive Persona Q2: New Cinema Labyrinth at No.18, and MotoGP 19 at No.20.
Here's the UKIE/GFK Top Ten for the week ending June 8:
| Last Week | This Week | Title |
| --- | --- | --- |
| 2 | 1 | FIFA 19 |
| 4 | 2 | Days Gone |
| Re-Entry | 3 | Marvel's Spider-Man |
| 5 | 4 | Red Dead Redemption II |
| 1 | 5 | Blood & Truth |
| 8 | 6 | Grand Theft Auto V |
| 3 | 7 | Team Sonic Racing |
| 7 | 8 | Mario Kart 8 Deluxe |
| 10 | 9 | Mortal Kombat 11 |
| Re-Entry | 10 | PlayStation VR Worlds |