Ubisoft's The Division pushes digital sales up 5% in March - SuperData
Total digital game sales reached $6.2bn, driven by digital console revenue, which climbed 23%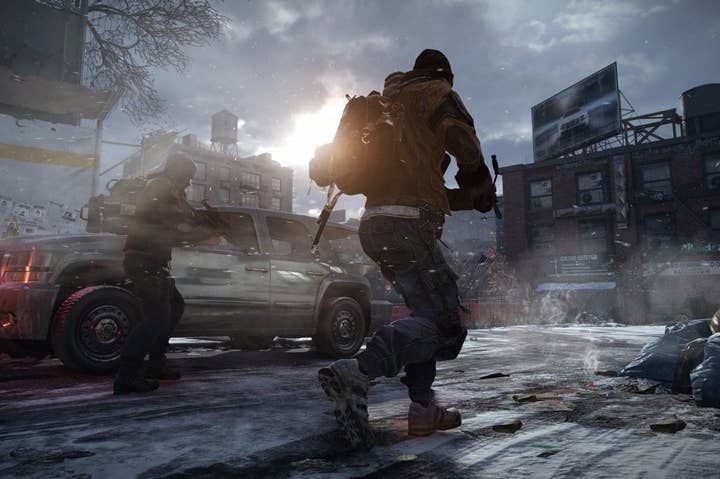 Ubisoft witnessed digital sales of The Division "skyrocket" in March, as the game overtook Call of Duty: Black Ops III for the top spot among digital console purchases, according to the latest report from SuperData.
"Excitement pushed sales to over $109 million, making Tom Clancy's The Division the highest grossing digital console title in March, $48 million ahead of runner-up Call of Duty: Black Ops III. Black Ops III's 17 percent month-over-month revenue decrease means The Division siphoned off attention and spending from Call of Duty fans. Black Ops III is not the only digital console title to see a significant decrease, Madden NFL fell to 10th place from the top 5 with revenue decreasing 31 percent month-over-month. NFL postseason excitement has clearly worn off," noted SuperData's Joost van Dreunen.
Overall, digital game sales for the month increased a modest five percent to $6.2 billion, and the biggest growth came from the console world, which jumped up 23 percent year-over-year in revenues and 15 percent in terms of audience.
While social gaming revenue continued to decline, down 10 percent year-over-year, "as casual gamers increasingly shift to mobile devices," mobile, free-to-play MMO and digital PC all showed gains in March. Mobile, in particular, once again demonstrated just how dominant Supercell has become.
"Clash Royale tops worldwide revenue charts, delivering a blow to Supercell's competition. Supercell's newest game earned a whooping $133 million in revenue the past month, beating Clash of Clans to become the highest grossing mobile title worldwide. Supercell now has two games occupying first and second place in worldwide grossing ranks with a combined March revenue of $251 million. Clash Royale firmly solidifies Supercell's status as the world's most lucrative mobile gaming company, a significant achievement in an increasingly competitive market," said van Dreunen.
"The $32.8 billion mobile market is set to grow 10 percent between 2016E and 2017E, but higher user-acquisition costs means fiercer competition among top companies. Machine Zone just recently announced plans for 'diversification,' shifting their attention to server hosting as a new business segment."
Interestingly, in the world of PC gaming, it looks like subscription-based MMOs are making a comeback of sorts. As van Dreunen explained, "Black Desert shows niche subscription MMOs still have potential in western markets. Korean publisher Daum Games has already sold over 400,000 copies of the title at $30, $50 and $100 dollar pricing tiers and expects at least one million copies to sell by year's end. The company also noted that international sales surprisingly far exceeded domestic ones. This year's $2.3 billion market for pay-to-play MMOs is still just a fraction of free-to-play's $17.2 billion. However, MMOs like Blade and Soul, Lineage I and Aion demonstrate that quality pay-to-play titles beside World of Warcraft still can carve out enough market share to thrive."
Here's the digital chart for each game segment: