Machine Zone diversifies business, rebrands as "MZ"
New data platform aimed as much at "corporations" and "governments" as other game companies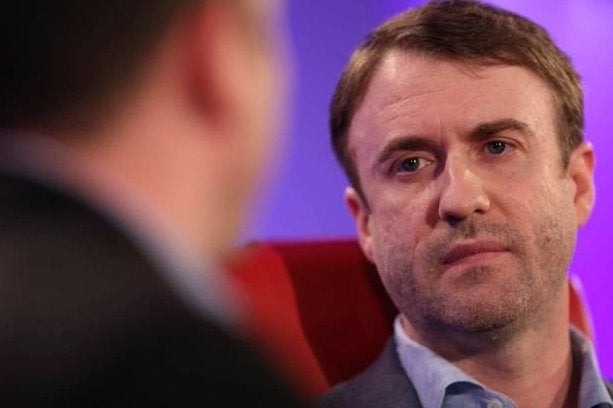 Update: Machine Zone CEO Gabriel Leydon has clarified that games will remain the company's focus, emphasising that its striking rebranding as "MZ" is more about diversifying than a shift in emphasis.
"While we're diversifying as a brand, games remain our core business and will always be in our DNA," Leydon said in a a statement. "Game of War and Mobile Strike are among the most popular and successful mobile games in existence, and we are investing substantially in new game development.
"Games are where we started, they're the inspiration and innovation behind our platform technology, and they're an integral part of our long-term future."
Original Story: Machine Zone is pivoting away from its focus on mobile games, changing its name to "MZ" in the process.
The Game of War developer is rebranding in tandem with the launch of RTplatform, a cloud platform that, "connects and engages people-devices-data simultaneously in real time...at unparalleled speed, capacity and affordability."
"Our new name is a natural outgrowth of a fundamental shift in our business toward a standalone, pure technology product"
RTplatform seems to be an evolution of the technology that underpins the company's successful mobile games, Game of War: Fire Age and Mobile Strike. More important, however, is the way that technology is being packaged, with an emphasis on the ease of moving large amounts of data at relatively low cost rather than its specific utility for game developers. MZ is targeting clients in "mobile, web and enterprise...from corporations to governments."
"We have always considered MZ a technology company," said Gabe Leydon, CEO of MZ, in a statement. "Our unparalleled cloud technology is what has enabled millions of people to concurrently play our games in a many-to-many environment.
"No other cloud platform has the real time capability, capacity or efficiency that we've developed. Therefore, our new name is a natural outgrowth of a fundamental shift in our business toward a standalone, pure technology product, as we begin making our platform available to other users."
While there is no explicit connection, this move arrives less than six months after Leydon painted a sobering picture of the future of mobile games, one where the same handful of legacy products will continue to dominate, their eminence reinforced by escalating distribution costs and the "terribly complex" problems of operating at massive scale. In Leydon's view, the "multi-title strategy" would soon be a thing of the past.
"The market is too competitive," he said. "The process of creating an app, running an app, and marketing an app is too complicated to do for five games a year. Especially if you want to grow a game to a very large scale. I don't think it's possible to do five games a year. I'm not even sure it's possible to do two.
"2017 will be, on the distribution side, probably three to five times harder than it is now. People complain about how difficult it is today. People in 2017 will look back and say we had it easy."
The company's new website, which one would scarcely guess represented a leading game developer, can be found here.