Ubisoft will open a theme park in 2020
New venture will be in central Kuala Lumpur, with rides based on Ubi's portfolio of brands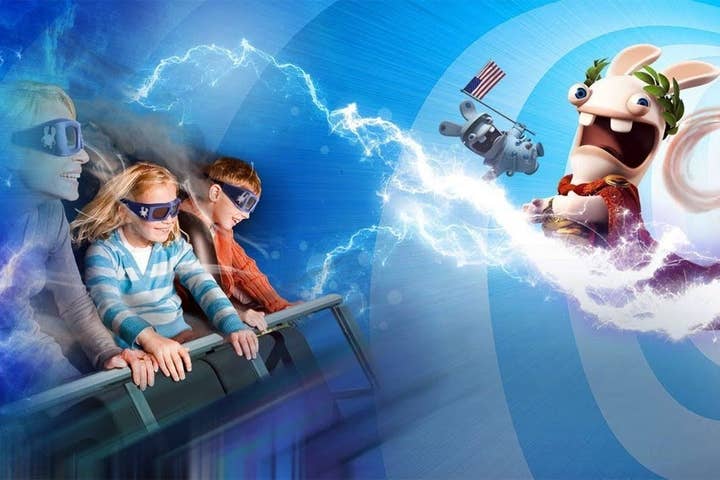 Ubisoft is involved in the creation of a "next generation theme park" in Malaysia, which will house rides and attractions based on its portfolio of gaming brands.
The unnamed park is will be developed in partnership with RSG, a co-owner of a Malaysian theme park called Movie Animation Park Studios, or MAPS. The site is a 10,000 square-metre space in the centre of Kuala Lumpur, and the launch has been tentatively scheduled for 2020.
The project is being led by Ubisoft Motion Pictures, a sub-division of the French publisher, which is also developing feature films based on Rabbids, Splinter Cell, Ghost Recon, Watch Dogs and Assassin's Creed.
However, given that only Assassin's Creed is close to its planned release date, and that release date is more than a year away, the decision to invest in such a costly and long-running project now is certainly bold. Ultimately, it isn't yet clear whether Ubisoft's brands can sustain a successful film production business. A theme park is arguably even more of a stretch, and Ubisoft Motion Pictures' experience in this field is limited to the launch of a handful of individual rides - the Rabbids Dark Ride at the Futuroscope theme park in France is one example.
"Together we are creating a place where every guest is a player, every ride is a playground, every visit is a game," said Jean de Rivières, SVP at Ubisoft Motion Pictures, in a statement.
"In RSG, we've found a partner with a successful track record in working with international brands, a shared ambition to design the family destination of the future, and a wealth of expertise in theme park development."
Theme Parks are an increasingly common focus of investment for game companies with character-based IP. Rovio has been pushing in that direction since 2012, and announced nine theme parks for China at the end of 2014. This year Nintendo also got involved, signing a deal that will result in rides based on the company's IP being introduced to venues owned by Universal Parks & Resorts.