Ubisoft sales tumble in Q3
Revenues down 30% after Syndicate stumbles at launch; Assassin's Creed confirmed to take this year off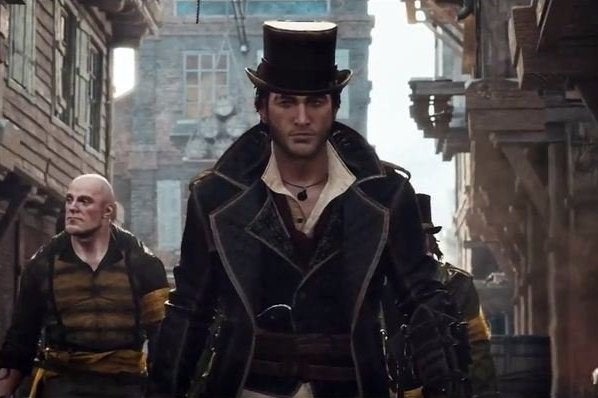 Ubisoft's holiday quarter did not go according to plan. The publisher today reported its sales for the third quarter, noting a steep year-over-year downturn attributable in large part to "a slower launch than expected for Assassin's Creed Syndicate, in an exceptionally fierce competitive environment."
For the quarter ended December 31, Ubisoft reported revenues down 30 percent to €561.8 million ($638.2 million). The company had forecast sales of €600 million ($681.6 million), and the shortfall caused it to downgrade its full-year outlook as well. It now expects to end the fiscal year with sales of €1.36 billion ($1.54 billion), as opposed to its previous full-year target of €1.44 billion ($1.64 billion). It also expects non-IFRS operating income of approximately €150 million ($170.4 million), instead of the €200 million ($227.2 million) it previously forecast.
In a statement released alongside the results, Yves Guillemot emphasized the company's strategy on increasing player engagement.
"[O]ur strategy of focusing on player engagement is paying off," Guillemot said. "For example, Rainbow Six Siege achieved record engagement levels during the period thanks to the success of its exceptional multiplayer mode. These advances are a decisive step in our business development and demonstrate the strong execution of our strategy, which will ultimately translate into regular revenue streams and enhanced profitability. The upcoming releases of Far Cry Primal and The Division should confirm these trends."
Guillemot also confirmed that the Assassin's Creed franchise, which has seen annual releases since 2009's Assassin's Creed II, will be taking a breather this year. By taking the next fiscal year off, the earliest a new entry in the series would be released is April of 2017. This means that should the Assassin's Creed feature film starring Michael Fassbender arrive as expected in December, there will be no new Assassin's Creed game to benefit from the increased visibility.
Despite the lack of a new Assassin's Creed in Ubisoft's fiscal 2016-17, the company is still expecting to post a bounce-back year. Today's initial guidance for the next fiscal year projected revenues of €1.7 billion ($1.93 billion).
[UPDATE]: In a post-earnings conference call, Ubisoft executives explained the decision to not have a new Assassin's Creed on shelves when the feature film adaptation sees release. Guillemot said the plan was never to have a game directly tied into the movie, and they felt it most important to get the brand out to new audiences. If the movie is successful, the publisher can then consider timing future films and games together to maximize cross-marketing potential.
Additionally, the company confirmed that it has a new unannounced AAA intellectual property in the works to launch during its next fiscal year. The rest of the lineup that is being factored into the company's projected revenues for the next fiscal year includes For Honor, South Park: The Fractured but Whole, Tom Clancy's Ghost Recon WildLands, and a new Watch Dogs.