Ubisoft removing UK journalist from Watch Dogs over "controversial remarks"
The Atlantic writer Helen Lewis voiced a character on an in-game podcast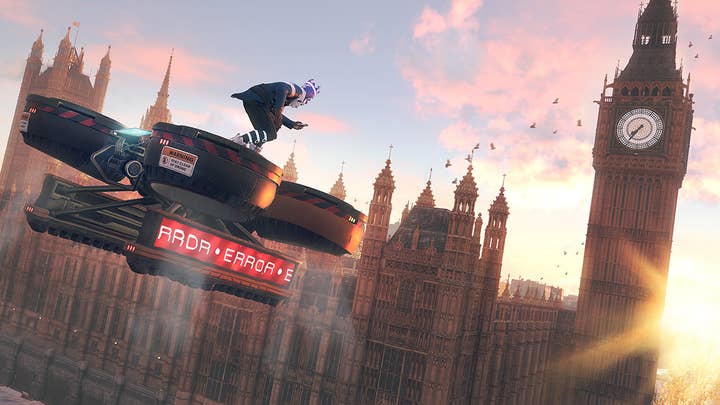 Ubisoft has revealed it will remove lines recorded by a UK journalist for Watch Dogs Legion after learning of the controversy surrounding her.
Helen Lewis, a staff writer for The Atlantic, plays a character simply named 'Helen' on two episodes of the game's in-world podcast. She takes part in scripted discussions on fascism in the context of the Watch Dogs universe.
However, Kotaku reports the publisher will be removing these episodes from the game after it was "made aware of controversial remarks" in Lewis' past articles.
While Ubisoft did not specify which remarks prompted the decision, it's believed to be related to ongoing criticism against Lewis over statements and remarks that have been regarded as transphobic.
For example, one op-ed she wrote for The Times in 2017 stated "A man can't just say he has turned into a woman" while writing about new legislation proposed to simplify transitioning in the UK.
Lewis has previously claimed to support trans rights and criticised the use of the term TERF -- trans-exclusionary radical feminist. GamesIndustry.biz has reached out to Lewis for comment.
A Ubisoft spokesperson told Kotaku: "Neither Ubisoft nor the game reflect this journalist's viewpoints."
Ubisoft will replace the two episodes featuring Lewis in a future update for Watch Dogs Legion and has promised to "reinforce our background checks for partners in the future."
The spokesperson also offered more detail on the process of bringing Lewis and other speakers and actors on board.
"The development team worked with an external producer to select speaker profiles for these podcasts and were not aware of the controversy at the time of booking or recording. While the in-game podcasters are following a pre-approved script and are not speaking in their own name or with their own opinions, we understand this collaboration itself may be seen as offensive and we deeply regret any hurt this has caused."
Ubisoft is already under scrutiny following multiple allegations of abuse, harassment and misconduct against employees across all levels earlier this year.