Ubisoft launches graduate programme
"We are looking for strong team players who are results-oriented"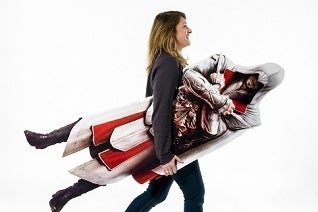 Ubisoft is offering 25 graduates paid, full-time positions at its studios as part of a new scheme designed to help them kickstart a career in the industry.
"The Ubisoft Graduate program is a two-year custom-made experience designed to accelerate access to a career in videogames. We give our graduates responsibilities within specific projects that we know will help them learn faster," said project manager Clémence Bataille.
"Our goal is that graduates accumulate four years of experience in the space of two years. At the end of the program, they will be armed with considerable knowledge of the videogames sector and the company, and will be able to take on the challenges of new and exciting responsibilities within Ubisoft."
The first year will see the scheme made available to graduates in the UK, Canada, France, Germany, Finland, Romania, Sweden and the USA. Applicants will need to apply before March 15 and be prepared for a round of interviews, technical tests and assessments.
"We are looking for strong team players who are results-oriented and have excellent problem-solving skills," says Bataille.
"They must be open to working in different locations worldwide, in English, and within multicultural teams. Of course, we expect applicants to have a genuine interest in videogames."
Graduates can apply at the official site.