Ubisoft files lawsuit against site that enabled Rainbow Six Siege DDoS attacks
Publisher claims group behind ShortNameGame sold the software used to disrupt the game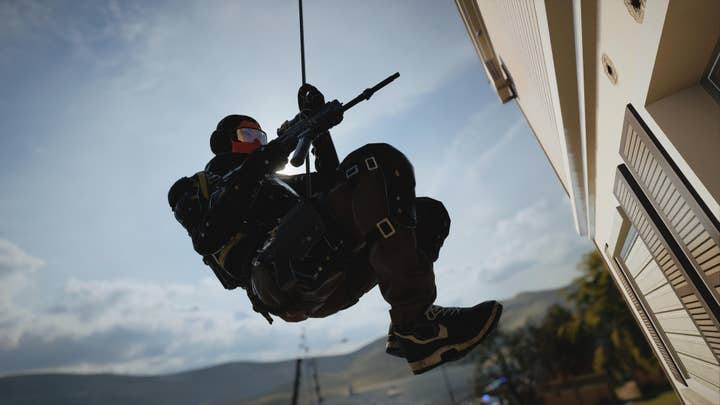 Ubisoft is taking legal action against a website that sells the ability to orchestrate a DDoS attack on popular games, including Rainbow Six Siege.
The publisher has filed a lawsuit in the Central District of California court against four individuals and their site ShortNameGame or SNG.One, according to documents shared by Polygon.
The documents state the aim of this case is "to stop an unscrupulous commercial group of hackers and profiteers dedicated to harming Ubisoft's games and destroying the R6S player experience for their own personal financial benefit."
Ubisoft alleges that, through a series of websites (including sng.one, r6.support, r6s.support and r6ddos.com), the defendants have "perpetrated a malicious campaign of facilitating, encouraging, enabling, participating in and conspiring to engage in recurring attacks on the R6S servers."
The group allegedly sells licences to members of the public for access to its DDoS services, ranging from €10 ($11.11) for 30 days access and one concurrent attack, to €270 ($299.85) for lifetime access to a VIP network and up to three concurrent attacks.
According to a screenshot in Ubisoft's filing, the group also offers the ability to attack other popular games such as FIFA 20, Fortnite and Call of Duty: Modern Warfare 4 (the 2007 original).
Ubisoft claims the group has been mocking its support teams via social media, with an screenshot example of such a tweet included in the documents (although the original tweet has since been deleted). It even says the group staged a takeover on its own website, pretending that Microsoft and Ubisoft had seized their domain as part of a fictional joint operation.
The publisher said DDoS services represent "an enormous threat" to Rainbow Six and the company in general.
The lawsuit concentrates on five charges, including a violation of the Computer Fraud and Abuse Act, violation of the Computer Data Access and Fraud Act, and intentional interference with contractual relations.
It is demanding monetary damages, injunctive and other equitable relief, as well as punitive damages against the defendants.
DDoS attacks have been an ongoing problem for Rainbow Six Siege. Back in September, the company revealed that its plans to ramp up security against such attacks had resulted in a 93% drop in their frequency.