Ubisoft earnings call highlights: Next-gen will be "very viable and profitable"
Yves Guillemot believes escalating costs will be offset by online/social revenue possibilities; major franchise announcement at E3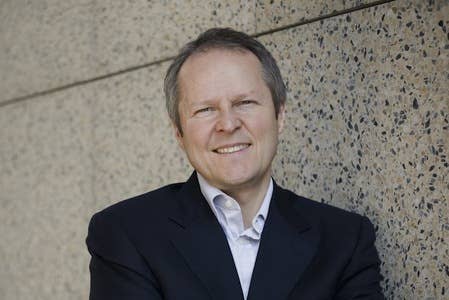 Following Ubisoft's positive earnings announcement for the full fiscal year, the publisher hosted a call for investors where next-gen discussion became a focal point. Ultimately, Ubisoft CEO Yves Guillemot believes that the next generation will represent a "significant opportunity" for his company.
Guillemot noted that he "strongly believes the console market will receive a major boost in the coming years" and the biggest positive comes from the fact that those consoles will be even more connected and "will allow us to bring the social revolution to [players]." With its portfolio of titles for both casual and core gamers, Guillemot said that Ubisoft is "ideally positioned to reap benefits and grow profitability."
When an analyst asked about the concerns over increasing costs to develop and publish triple-A games, Guillemot responded that there's only a small cost increase for game development at the start of a new generation of hardware, but as the cycle goes on, costs increase as projects get bigger and more complex; that said, Guillemot believes those added costs will be offset by Ubisoft generating better ARPPU because of online and social revenue possibilities, and more free-to-play games. So in the end, the next generation of consoles will actually be "very viable and profitable."
Part of Ubisoft's success is expected to come from Nintendo's Wii U, launching at the end of this year. Ubisoft is a very strong supporter and is quite bullish on Wii U. The company will have five casual titles and two core titles. Guillemot pointed to the Avengers game slated for Wii U (and Kinect) as a title that should do very well with the casual market.
Looking at fiscal 2013, Guillemot labeled the year a "turning point" for the company thanks to "significantly stronger offerings for core gamers," good casual sales and continued online momentum.
He said that there are essentially three main drivers of growth for fiscal 2013:
1. Despite a challenging environment, Ubisoft continues to invest in its teams and online capabilities.
2. Ubisoft has focused its teams on pure triple-A products, "making sure to deliver each title with huge solo and multiplayer campaigns."
3. Its organization of studios is now ready to deliver two major titles with Ghost Recon: Future Solider and Far Cry 3 in addition to the "biggest ever" Assassin's Creed.
That last point is important because the shooter genre accounts for 35 percent of industry revenues, and Ubi is now re-entering with two titles (Ghost Recon: Future Soldier and Far Cry 3). The latter is expected to make a "big splash" at E3, Guillemot said.
Speaking of E3, Guillemot also teased an "unannounced major franchise" to be released in the fiscal fourth quarter; it's not included in guidance, but it will be revealed for the first time at E3.
In the online/digital sector, Ubisoft is expecting big growth as well. Guillemot said that his company will differentiate with "the quality of our games and reputation of our brands." Ubi's strategy is targeting a growing free-to-play market for PC games and wireless games - "those markets present a significant opportunity as they are expected to grow each year by around 11 to 15 percent between now and 2015," Guillemot noted.
He specifically cited Ghost Recon Online, Settlers Online, ShootMania, Silent Hunter Online (currently in closed beta, by Blue Byte) as online titles that will drive digital growth for the company. He also talked about the steady sales curve for Trials Evolution (over half a million sold) and how Ubi is "very pleased with the RedLynx acquisition," which has "big multiplatform digital revenue potential."
Finally, specifically on the mobile front, Guillemot pointed to the Gree collaboration on Assassin's Creed; the games is expected to be released at the end of 2012, and it "will grow the visibility of the brand on iOS and Android."