Digital success pushes Ubisoft full-year profits to $48m
Publisher benefits from 110% sales growth in online markets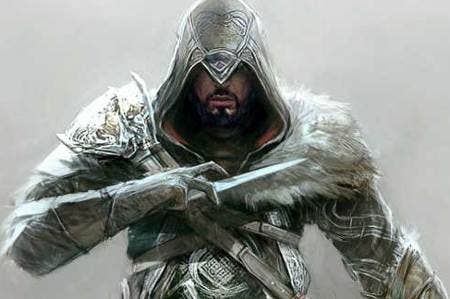 French publisher Ubisoft has reported profits of €37.4 million ($47.7m / £29.8m) for the full financial year ended March 31, with sales of €1.06 billion ($1.3bn / £884.6m).
Breaking sales figures down for the full year, core games, including Assassin's Creed Revelations, Driver: San Francisco, Rayman Origins and free-to-play title The Settlers Online generated €578 million.
Casual games, including Just Dance, Howrse and Rocksmith brought in sales of €483 million. But it was a noticeable 110 per cent leap of online and digital sales, up to €80 million, which Ubisoft singled out as key to a successful year.
"Ubisoft achieved a 90 per cent surge in current operating income in fiscal 2011-12, in the upper range of the targets announced a year ago," stated Ubisoft CEO Yves Guillemot. "This achievement was notably spurred by strong growth in online/digital revenue.
"We ended the year in a solid financial position - all the while having continued to invest in the future - primarily thanks to better-than-expected cash flows.
"Thanks to our focus on ramping up our teams' online expertise, combined with the know-how brought in by our recent acquisitions and with the recruitment of specialized talent, we are now in a position to fully seize the numerous current and future opportunities of the video game industry."
For the financial year 2012-2013 Ubisoft estimates sales of around €1.1 - €1.2 billion and operating income of between €70 million and €90 million. In the first quarter of the year the company has lined up a new console and PC Ghost Recon title, but also more than 15 online, digital and free-to-play games.
"From a longer-term perspective, Ubisoft is positioning itself to capitalize on the forthcoming arrival of the next generation of consoles which will be increasingly connected and will strongly boost the market thanks to a new qualitative leap and the integration of social games benefits and the item based model, the ongoing strong growth in the free-to-play market for PCs, smartphones and tablets," added Guillemot.