Ubisoft CEO Yves Guillemot takes 30% pay cut
Company still at "high risk" of losing talent, but gender balance slowly improving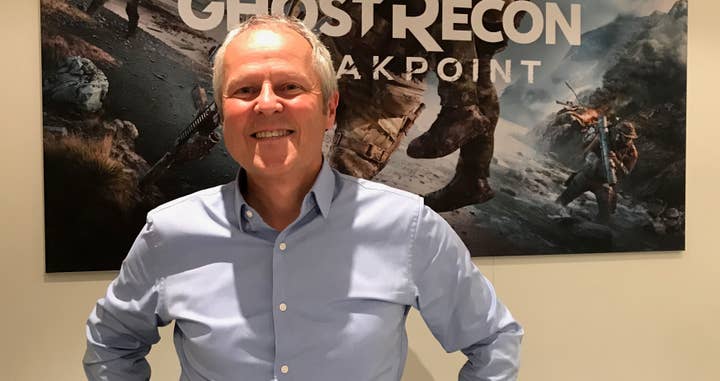 Ubisoft CEO Yves Guillemot will be taking a 30% pay cut for the financial year 2022.
As reported by Axios, Guillemot will be giving up €310,607, which corresponds to a variable compensation linked to performance conditions being achieved.
The decision was included in Ubisoft's 2022 Universal Registration Document -- an optional financial document that companies in the European Union can provide every year to inform investors in addition to their financials results. It said that the payment was waived "by decision of the chairman and CEO."
Guillemot's compensation will still reach €624,824, but compared to €1.03 million last year.
Talking to Axios, a Ubisoft representative confirmed: "This is a personal decision by Yves Guillemot, which he took considering that the company had not reached the financial targets that it had publicly communicated to the markets."
Last year, Ubisoft's Universal Registration Document for 2021 indicated a "high risk" of losing talent after a wave of abuse allegations. Departure of key talent, loss of know-how and inability to attract and retain talent were still marked as high risks for 2022.
While the entire industry is currently going through a talent crisis, the document noted that "damage to the group's reputation and image, or to the working environment, may also impact its appeal and retention of talent."
However, as part of his introductory words, Guillemot said: "Reflecting our reputation as a great place to work, we welcomed back last year more than 600 talents who had previously worked at Ubisoft. We also made significant additions to our teams, from industry leading producers and creators to highly recognized experts in artificial intelligence and programming.
"Women now represent 25% of our total workforce, and represented one third of total recruitment in the past 12 months. Furthermore, we have a strong representation of women at leadership levels with respectively 42% and 45% for the Executive Committee and the Board. We have ambitious plans to continue building a more diverse and inclusive organisation. And while attrition has been a challenge over the past 12 months, the actions we have implemented on talent retention are starting to pay-off."
A full breakdown of Ubisoft's gender split was provided in the document, showing that the number of women across the company improved from 22% in 2020, to 25.45% in 2022.
Ubisoft hired 24.20% of women in 2020, versus 32.9% in 2022. Some roles still have a major gender imbalance, but showed improvement over the past two years. Production for instance only has 23.5% of women, but was at 19.9% in 2020.