Ubisoft CEO on Wii U price: "I can't say I'm happy"
Yves Guillemot remarks on Nintendo's hardware pricing and expresses his desire to see it come down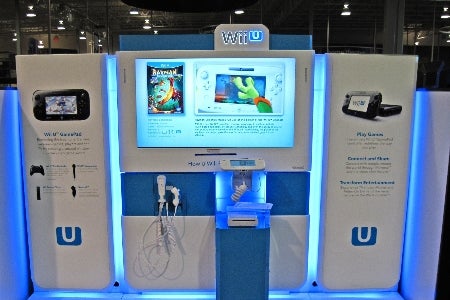 The Wii U launches in under a week now in the US, with the Deluxe Set commanding a $349 retail price point ($299 for the white-colored basic version). While holiday shipments will surely sell out at these price points, next year could be another story, as Xbox 360 and PS3 continue to come down in cost. Ubisoft is the biggest third-party supporter of Wii U at launch, but even its CEO Yves Guillemot acknowledges that Nintendo may have to lower price.
"I always prefer lower pricing, so I can't say I'm happy," Guillemot told GamesIndustry International in an interview to be published tomorrow.
"I'm never happy when the machines are expensive. What we have to do there is remember that compared to an iPad, it's cheap. With what it brings [to the gaming table] it's cheap. But I hope they'll be able to drop their price in time."
Even this holiday season, Wii U will be competing with lower-priced Xbox 360 and PS3 bundles, but as Microsoft and Sony both look to push their hardware at lower cost at the tail end of the cycle next year, Wii U's pricing could look downright exorbitant if Nintendo doesn't act on it. 2013 should prove to be a very interesting year.
Stay tuned for our complete interview with Ubisoft's top executive in which we discuss the casual audience, the dip in sales for dance games like Just Dance, and Ubisoft's learnings from Facebook games, among other topics.
Update: The full interview is now available. In it, Guillemot acknowledges that Ubisoft does have interest in THQ's assets.