Wii U to sell 3.5 million units globally this holiday - IHS
Sales over four years, however, will only be 70% of what the Wii sold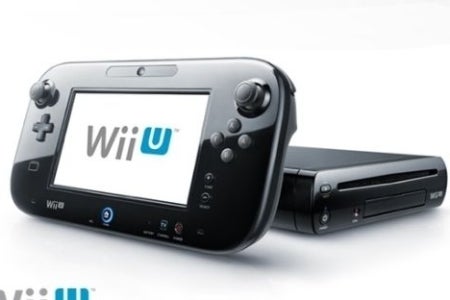 Wii U launches next week in the US, and Nintendo is anticipating big sales throughout the holiday. In fact, according to research firm IHS Screen Digest, the Wii U will actually outpace the original Wii's holiday sales start with 3.5 million units sold between November and December, which would represent a 12 percent jump over the Wii's start of 3.1 million sold.
"Pent-up demand from Nintendo evangelists, many of which were introduced to the console market through the success of the Wii, is predicted to drive this explosive start," the firm stated in its report.
While Wii U will be a hot seller this holiday and will be in short supply at most big box retailers, the momentum is expected to slow in 2013, as Nintendo faces even stiffer competition from price cuts on competing hardware.
"This time around, Wii U's pure innovation, coupled with a limited volume of high-quality Nintendo software, will not be enough to drive the ongoing sales momentum we witnessed with the Wii console, especially at a higher price point," said Piers Harding-Rolls, senior principal analyst and head of games at IHS.
"Long-term success depends on ongoing consumer engagement delivered through the constant release of high-quality content from both first and third parties, a competitive non-games entertainment proposition and a sound digital and online strategy to go along with such innovation. Nintendo is still some way short of delivering a comprehensive engagement-led value proposition at the launch of the Wii U."
Ultimately, while the Wii U will post some solid sales figures during its lifetime, it's going to have a pretty difficult time coming anywhere close to the incredible success of the original Wii. IHS forecasts that Wii U will reach approximately 70 percent of the Wii's sales volume in the first four years after release. The Wii managed to sell 75.9 million units during its first four years, but the Wii U is predicted to sell around 53.2 million units.
[Thanks to Forbes]