Ubisoft apologises for forcing heterosexual romance in Assassin's Creed Odyssey DLC
Publisher explains story-based decision behind relationship but admits it was "poorly executed"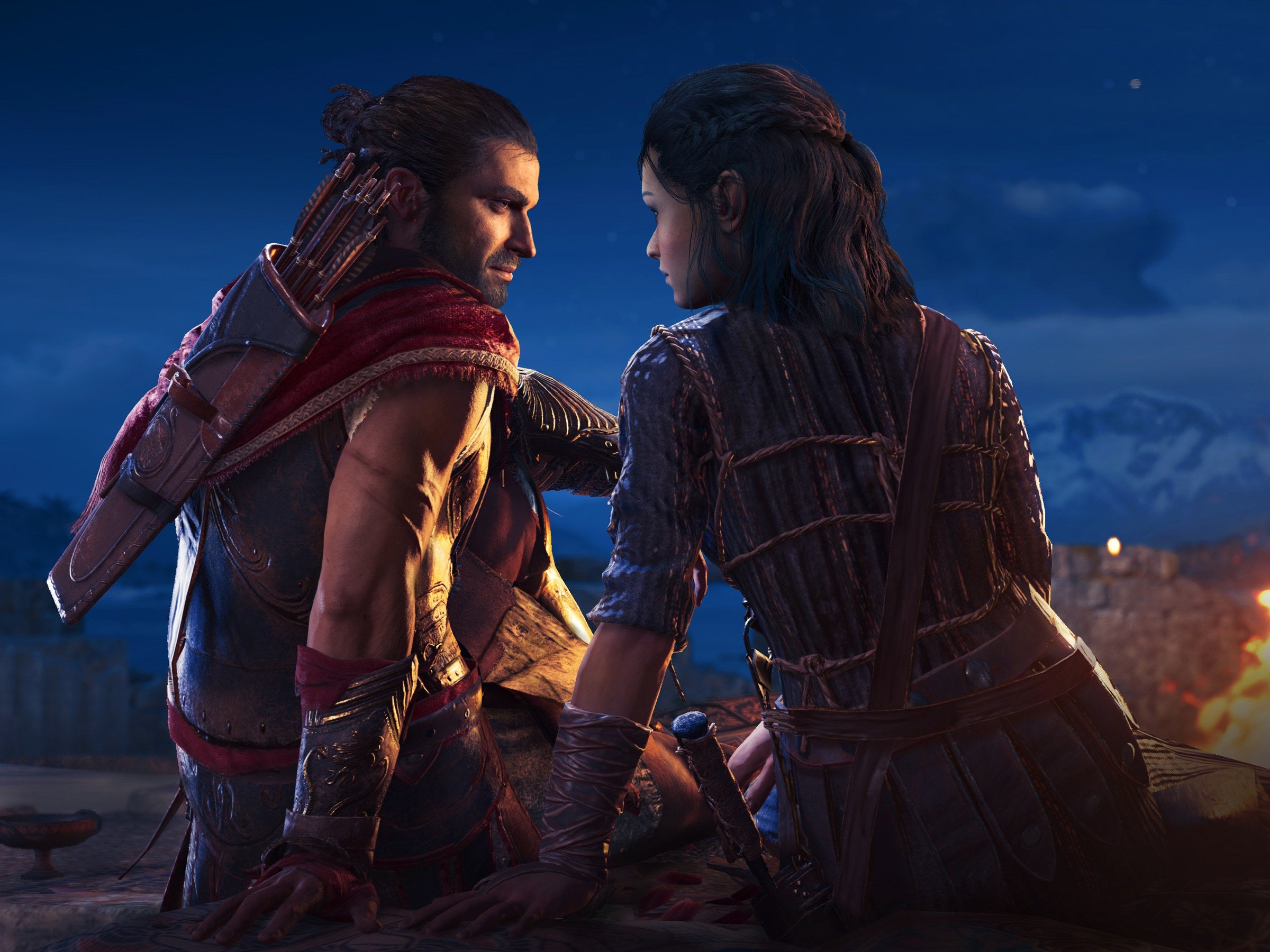 The developers of Assassin's Creed Odyssey have apologised for the latest DLC forcing players into a heterosexual relationship.
In Shadow Heritage, the latest instalment of the game's Legacy of the First Blade expansion series, the main character enters a relationship with a member of the opposite sex and has a child.
However, this contradicts earlier promises made by Ubisoft Quebec about enabling players to define their own sexuality in a role-playing game. In the main game, players are able to take partners of either gender.
In fact, creative director Jonathan Dumont told Entertainment Weekly in October that, because the story is choice-driven, "we never force players [into] romantic situations they might not be comfortable with."
Yet in Shadow Heritage, while you can rebuff your partner's advances, the story dictates that you will still end up procreating with them, which has frustrated many players.
Fans also took umbridge with the name of the achievement/trophy granted for having a child, 'Growing Up', arguing this implies non-heterosexual relationships are a phase experienced between young people before settling into a straight partnership.
Dumont has since told Kotaku this will be renamed in a patch, and issued an apology on the game's official forums. He explained that the purpose of this plot was to "explain how your character's bloodline has a lasting impact on the Assassins" (given that Odyssey takes place before all previous games) but admits that "we missed the mark."
"Alexios/Kassandra realising their own mortality and the sacrifice Leonidas and Myrrine made before them to keep their legacy alive, felt the desire and duty to preserve their important lineage," Dumont wrote. "Our goal was to let players choose between a utilitarian view of ensuring your bloodline lived on or forming a romantic relationship.
"We attempted to distinguish between the two but could have done this more carefully as we were walking a narrow line between role-play choices and story, and the clarity and motivation for this decision was poorly executed. As you continue the adventure in next episode Bloodline, please know that you will not have to engage in a lasting romantic relationship if you do not desire to."
Dumont assured fans that Ubisoft has "read your responses online and taken them to heart", describing the situation as a "learning experience" for the publisher.
"We'll work to do better and make sure the element of player choice in Assassin's Creed Odyssey carries through our DLC content so you can stay true to the character you have embodied throughout."