Two weeks remaining to enter Best Places To Work Awards Canada
Sign up quick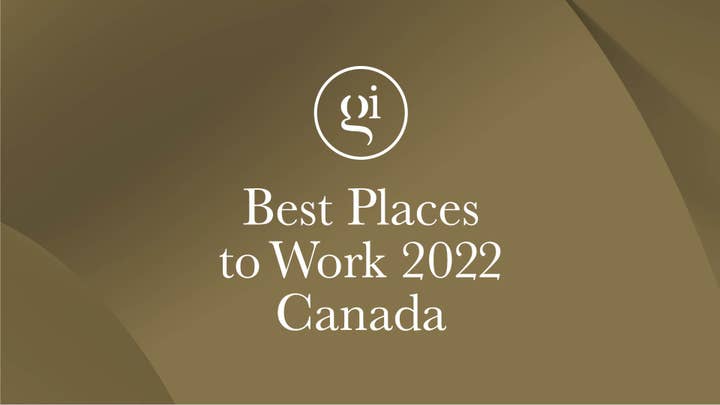 There's just two weeks left to complete your entry for the GamesIndustry.biz Canada Best Places To Work Awards 2022.
The awards can take a while to complete, so if you're interested, sign up as soon as possible.
The awards are open to all Canada games companies, including developers, publishers, service companies, retailers and media. Over 50 companies have already signed up. The judging period ends on Friday, September 16th.
The main badge winners will be revealed ahead of MEGAMIGS, Canada's premier video games industry event that takes place in Montréal. Meanwhile, the special award winners will be announced during MEGAMIGS itself, with finalists invited to the show.
The Best Places To Work Awards are based on a two survey system, one for the employer to fill in (and worth 20% of the score) and the other for employees (80% of the score). We have also further strengthened our red line check system, to help ensure underrepresented groups within these organisations are heard. For a detailed rundown on how the awards process works, our Frequently Asked Questions and how these awards are judged, click here.
All responses are entirely confidential and deleted once the reporting is complete. Businesses that do not win will not be named.
Participant can receive a free report from us featuring their overall scores, and we also have benchmarking and advanced reports available for a fee. All participants will also receive 5 free job credits to the GamesIndustry.biz Jobs Board.
Alongside the list of 'Best Places', we will also reveal the winners of our special prizes, covering areas such as CSR (Corporate Social Responsibility), Health & Wellbeing, Education and support for the Environment. These awards are automatically entered by those who sign-up, and are based on how you score in these individual areas. We'll also reveal the 2022 Canada Best Boss.
To take part, simply click here. If you want to submit someone for the Best Boss award, email bestplacestowork@gamesindustry.biz. The deadline for all completed entries is Friday, September 16th.
Last year's winners included Certain Affinity, Square Enix Montreal, Compulsion Games, EA Full Circle, Hyper Hippo, Behaviour Interactive, Eidos Montreal and Relic Entertainment. You can see last year's winners and watch last year's awards through here.
The Canada event follows our shows in the US in May, and the UK last month.
For more details, contact bestplacestowork@gamesindustry.biz. For sponsorship enquries, contact george.corner@gamesindustry.biz.