Twitch pulled in 1.9bn hours of viewership during August
During the month Facebook Gaming amassed 399m hours and YouTube Gaming saw a viewership of 305m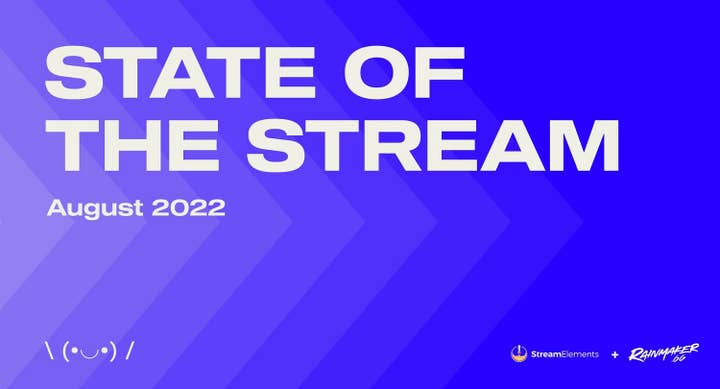 During August, Twitch got over its two month hump of 1.7 billion hours viewed, according to StreamElements and Rainmaker.gg's monthly State of the Stream report.
The streaming service posted 1.9 billion hours watched in the month of July.
The figure places Twitch close to getting over 2 billion hours watched, which it hasn't done since the month of January.
Meanwhile, Facebook Gaming saw a decline for its viewership when compared to June.
Facebook Gaming amassed 399 million hours watched, during the previous month it pulled in 424 million.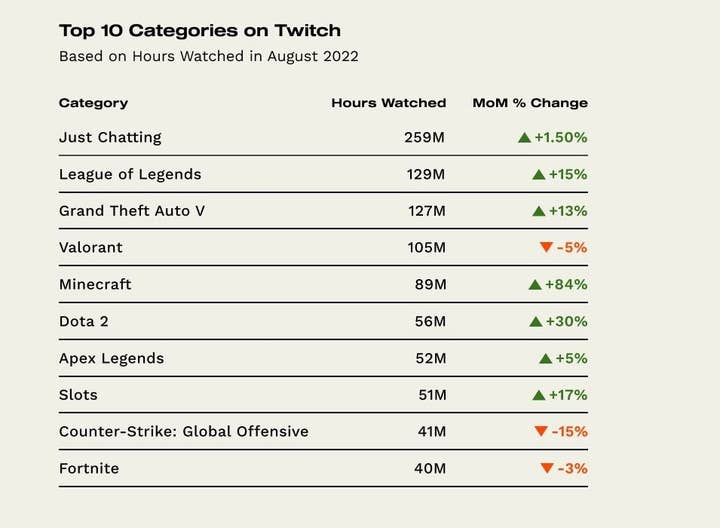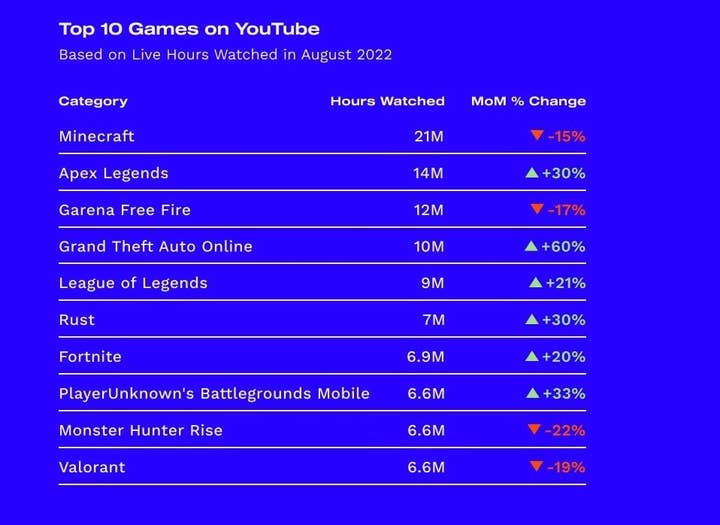 YouTube Gaming saw an increase as it brought in 305 million hours viewed in August, up from 292 million from last month.
During the month Twitch saw the usual suspects among its most viewed titles. Whereas on YouTube, Minecraft was the most viewed game at 21 million hours during August. Apex Legends saw a bump of 30% in viewership hours as it became the second most watched game.
"Livestreaming viewership is rebounding with hours watched for both Twitch and YouTube slowly increasing these last three months," said StreamElements CEO and co-founder Gil Hirsch.
"This follows several months of gradual viewership decline as pandemic mandates were lifted and the peaks achieved during that heavy quarantine period were no longer sustainable."