Truly Social Games acquires AR developer Cooper's New Reality Garage
Augmented reality key to the future of mobile studio who is "tired of making games that people just sit and play and drone out"
Portland-based developer Truly Social Games has purchased a third studio in the form of Cooper's New Reality Garage, GamesIndustry.biz can reveal.
The Vancouver acquisition adds to the Oregon HQ and a satellite studio in Belarus, and will be rebranded as Truly Social Games Vancouver to match the rest of the company's branding.
The studio will be based at the Canadian Centre for Digital Media, where it will establish ties with four local universities by bringing ten interns into the fold every year.
Under the guise of Cooper's New Reality Garage, the team specialised in virtual, augmented and mixed reality projects, having developed its own proprietary AR and waypoint technology. The firm has demonstrated some of its tech in the mobile release AR Mahjong Solitaire.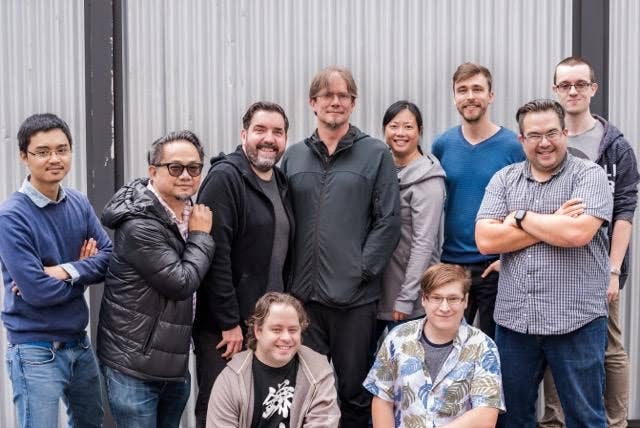 "We knew them really well and we know their capabilities, and that is so important in the fast moving world of development," Truly Social Games' chief creative officer Patrick Tougas tells GamesIndustry.biz.
"Their technology is amazing and our visions for the future with it match perfectly. We're already working on exciting new projects and we'll tell you more about those soon."
New parent Truly Social Games, meanwhile, is best known for Planet Gold Rush, a multiplayer management game where players compete to mine for gold, with the added hook of real world prizes. There is a daily competition for one-eighth of an ounce of real gold, plus a full ounce up for grabs every week.
As Tougas suggests, the Vancouver studio's technology has been a major factor in this acquisiton, with plans to implement this into Planet Gold Rush. It is hoped this will help grow the audience and drive even better engagement with the title.
"We're tired of making games that people just sit and play and drone out," he says. "We want to make games that augment people's lives and add social depth to their daily routines and spice it up. Take Planet Gold Rush - it's a great game and on top of it we're giving away real gold in the real world to offer a fuller experience to players."
Tougas is currently unable to share details on how AR will be used to evolve Planet Gold Rush, but teases that something is in production for the game as we speak.