Trion: 38 Studios' concept was too big
CEO Lars Buttler shares his thoughts on Bioware Austin and Kingdoms of Amalur studio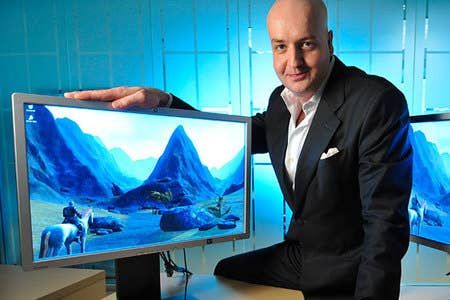 Trion World's CEO Lars Buttler has passed judgement on fellow online developers 38 Studios and Bioware Austin, both of which have recently struggled.
"38 Studios had a concept they couldn't deliver on... It was too big of a scope. It was too much. It it just went broader and never narrowed," he said of the recently closed developer, in a discussion with Gamasutra.
38 Studios was working on an MMO, project Copernicus, when it closed.
"They never even came close to the finish line. "They never even came close to the finish line. I think their fundamental issue was process management."
Trion is well aware of the demands of online gaming, its games include MMO Rift and End Of Nations. And Buttler believes some of the problems faced by Bioware Austin, which recently saw staff cuts, were due to those demands.
"In the case of Star Wars, I don't think the business model was necessarily the issue, but I think it was content updates, and what to do in the game, and how you can play it without it becoming repetitive," he said, pointing to a lack of updates for Star Wars: The Old Republic players.
"If you make it more like a packaged goods game, people will stay about as long as they stay with a packaged goods game."
He emphasised the importance of treating online games as a live service.
"If you're not set up for that in terms of your game technology, backend, the size of your game teams, it becomes incredibly difficult to do."