Tom Hall joins PlayFirst
Veteran developer joins Diner Dash outfit as principal designer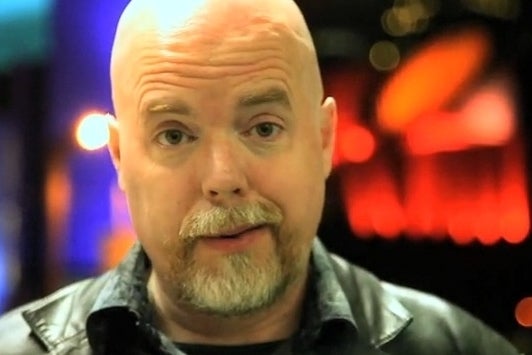 Tom Hall has a new home at PlayFirst. The mobile gaming company today announced that Hall has signed on as its new principal designer.
While Hall established his name with early id Software hits like Doom, Wolfenstein 3D, and Commander Keen, the developer has considerable experience in the social and mobile space as well. He has previously held creative director positions at Loot Drop and Kingsisle Entertainment, and co-founded the mobile developer Monkeystone Games in 2001.
"I really enjoy the fast-paced and creative atmosphere of mobile gaming, it's similar to the early id days," Hall said. "PlayFirst has proven itself to be a really excellent place to explore new ideas and create high-quality casual experiences."
PlayFirst is best known for its Dash line of games, which include Diner Dash, Wedding Dash, Cooking Dash, and Hotel Dash. It has also produced hidden-object titles like Dream Chronicles and Love & Death: Bitten.
Hall's move to PlayFirst comes after a pair of Kickstarter campaigns came up short. In October, Hall and Brenda Romero launched a campaign for an old-school RPG titled Shaker, but pulled the plug two weeks in when it was less than a quarter of the way to its $1 million goal. He took a second crack at crowdfunding with a platformer creation tool in February, but that finished its Kickstarter campaign nearly $300,000 shy of its $400,000 funding goal.