PlayFirst acquires Big Head Mode IP
Two of Douche Defender studio's founders also joining Diner Dash publisher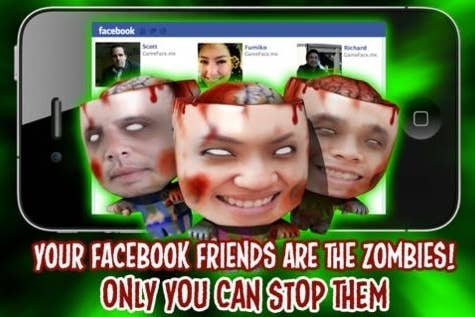 Diner Dash publisher PlayFirst is picking up the check for Big Head Mode. The company today announced that it has acquired the intellectual property and game portfolio of the Bay Area developer, which produced iOS apps like PuppetFace and Douche Defender.
Along with the IP, PlayFirst is also bringing on board two of Big Head Mode's co-founders, Tipatat Chennavasin and Richard Au. Chennavasin will serve as PlayFirst's new director of product management, while Au joins on as senior director of engineering.
A PlayFirst representative called the deal "a strategic acquisition" centered on Big Head's technology for adapting in-game content to data and photos from users' social network presences. One such game, ZombieFace, tweaks friends' Facebook profile photos to use as the game's menacing undead enemies.
"As we move forward together, we will work on integrating these approaches across the mobile game portfolio at PlayFirst," PlayFirst president and CEO Marco DeMiroz said in a statement.